With Mother's Day on its way, you may be thinking about those who have a special place in your life. While we may not all be blessed with having our mothers close by, there may be an aunt, a neighbor, or even a friend who helps you feel nurtured and cared for. If the mom in your life tends to give most of their time and energy to others, help encourage them to take some time out for self-care. Help them explore ways that they can support their well-being — mentally, physically, and spiritually.
Show them how you feel this Mother's Day by spending time together, and inspire them to care for themselves in ways that could have a lifelong influence on their wellness.
The Gift of Quality Time
Sure, presents are wonderful, but it might be nice to do something a little different this year and make Mother's Day more about having a memorable experience rather than focusing on material things.
There are many ways to treat the mother in your life to something that helps you connect in a deeper way. Plan an activity that will bring you together so you can show appreciation for all of the little things that may seem to go unnoticed.
♦ Plan a picnic.
♦ Try foot reflexology or a reiki session.
♦ Plan a variety of at-home spa treatments.
♦ Go for a hike or visit a local botanical garden.
♦ Go to a paint and wine-sipping studio.
♦ Hire a photographer for family photos or an elegant mom portrait.
♦ Put on a tea party.
♦ Have a home movies film festival.
♦ Have a family game or puzzle night.
Think about what your mother is into. Does she have a collection of vintage salt and pepper shakers? Go to the flea market or hit up some thrift stores. Do they love to garden? Buy some flowers or veggie plants and help her get them planted in the garden. By tuning into her interests, she will feel delighted that you've taken the time to get to know what is important to her.
The Gift of Wellness
If you have found any rituals or routines that have changed your life, Mother's Day is a great opportunity to share them with someone you love. Sometimes moms are so busy caring for everyone else that they may not prioritize their own wellness. Sharing simple ideas that could develop into healthy habits just might help them create a life centered around their own well-being. Which, by the way, for all you mothers out there, is really important. You've got to take care of yourself!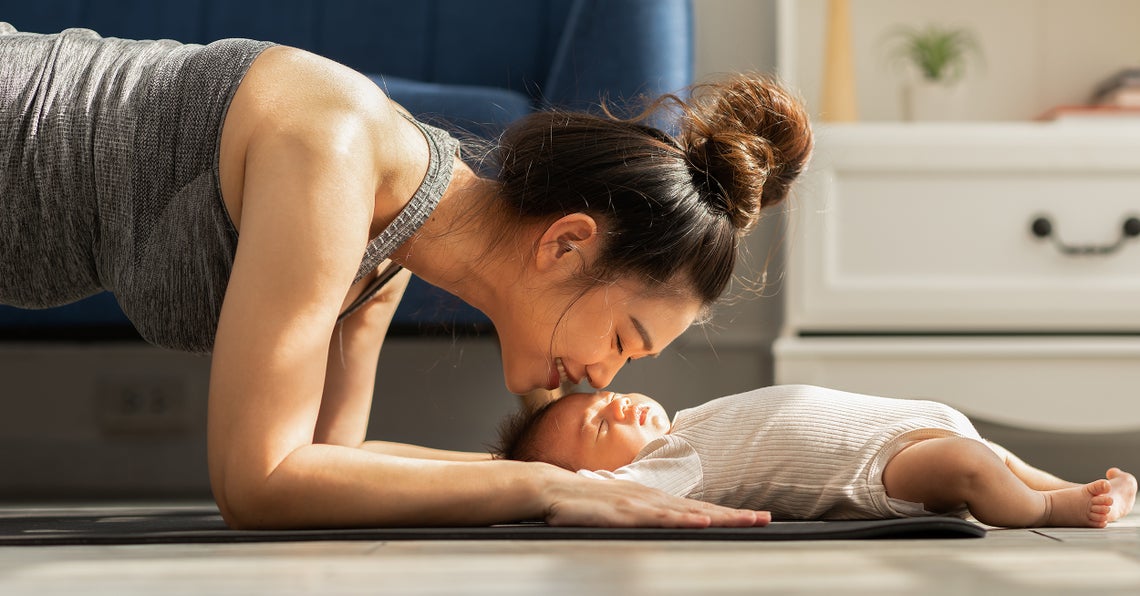 Here are some mother-centered wellness ideas for yourself or to suggest to the mom in your life.
♦ Start a daily meditation practice: It doesn't have to be intimidating; just start with 5 minutes a day!
♦ Everyday stress management: Yoga, breathing exercises, and daily walks are all very helpful. Look into supplements such as magnesium, ashwagandha, and functional mushrooms such as reishi.
♦ Aromatherapy: Try a little spritz on your pillow or rub diluted essential oils on your feet before bed.
♦ Have a daily superfood smoothie: Mix in nutrient-dense foods that provide deep nourishment, such as chia seeds, functional mushrooms, berries, cacao, chlorella, etc.
♦ Take a probiotic: Having good gut health will benefit your whole body and support mental health as well.
♦ Cut back on caffeine intake: Find a coffee replacement or switch to green tea.
The Gift of Vitality
If your mother or grandmother is approaching an age where she may need to be proactive about everyday age-related issues, perhaps you can help her find ways to maintain her youthful vitality. She may be starting to get concerned about preserving her mobility and joint function or might be looking for ways to keep her skin supple, healthy, and resilient.
Let her know that beauty can be present at any age, and there is no need to go to great lengths to try to rewind the clock. We are all about aging gracefully and celebrating inner beauty here at Live Conscious®, but we do understand the desire to maintain vibrancy — inside and out.
We've got a few tricks up our sleeve for encouraging lively energy levels, supporting youthful, glowing skin, and promoting joints that move with ease. Best of all, they are simple to incorporate into your daily routine. While your mom is absolutely perfect the way she is, there is nothing wrong with thinking ahead and supporting long-lasting beauty, joint health, and healthy energy levels from the inside out.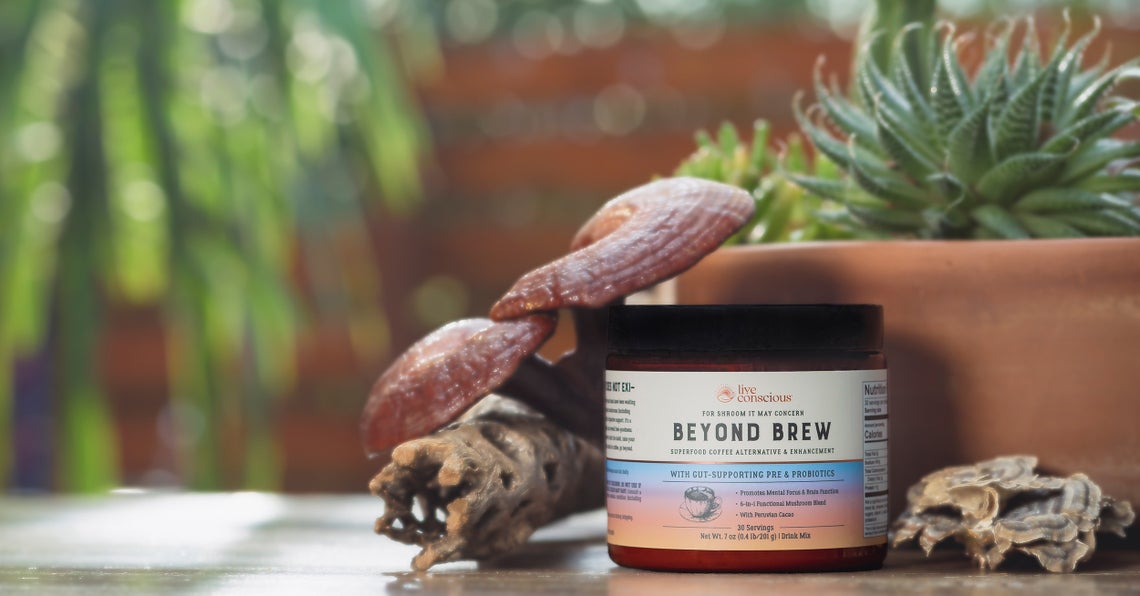 Here are a few of our favorite options for supporting healthy aging (these also make great gifts!):
♦ Beyond Collagen®: Promotes strong skin, hair, and nails and benefits skin's elasticity. It also is great for long-term joint health and mobility!
♦ Beyond Brew: Includes ingredients that help reduce common oxidative stress, contributing to the normal aging process. This 6-in-1 functional mushroom blend also promotes creativity, cognitive function, and healthy energy levels.
♦ OmegaWell: Fantastic for supporting the skin's elasticity, healthy-looking hair, promoting joint and brain health, benefitting mood, and so much more!
♦ CurcuWell™: Benefits cognitive health and mood balance while reducing everyday joint discomfort.
♦ MoveWell: A comprehensive formula for healthy joints and mobility with Aprèsflex® boswellia, glucosamine, chondroitin, hyaluronic acid, and MSM.
Waking up to Wellness
Give the mother in your life some special time together and renew your bond in a way that helps you both unwind and tune into your personal needs. Share the gift of wellness with your aunties, mothers, grandmothers, and anyone else in your life that may need to take care of themselves for a change. If you are a mother or take time out of your life to nurture others in some way, be sure to give back to yourself. It can be an all-consuming job with an endless to-do list, and you don't have to wait until Mother's Day to take a break or give yourself something that you deeply need.