Want to add a little conscious protein to your summer solstice celebrations (or any celebrations)? We've got some incredible recipes for you that incorporate plant-based proteins, and they're all vegan. These recipes are ideal if you want to add that extra protein to your diet in a conscious way.
Conscious Protein Iced Coffee Recipe
How about kicking your morning off right with a protein-laced iced coffee? Sounds pretty fabulous, and it's a great way to justify your coffee addiction.
Ingredients:
1 cup cold brew coffee
1 scoop Live Conscious™ Protein, either Vanilla Dream or Cosmic Cacao
¼ cup almond milk (or other favorite milk)
Ice
Instructions:
Stir your protein powder into the coffee, add milk and stir again. Fill with ice or pour over ice and enjoy.
It's that easy, and you'll love the way you feel about your morning coffee. Or your afternoon coffee, we're not judging.
Conscious BBQ Sauce Recipe
Homemade BBQ sauce—there's nothing quite like it. If you've never made it before, this recipe is a fantastic starting point. But believe us, it's just a starting point. BBQ sauce is one of those things, like chili, that it just has to have a personal flair. So, feel free to play around with this recipe and turn it into your own special concoction.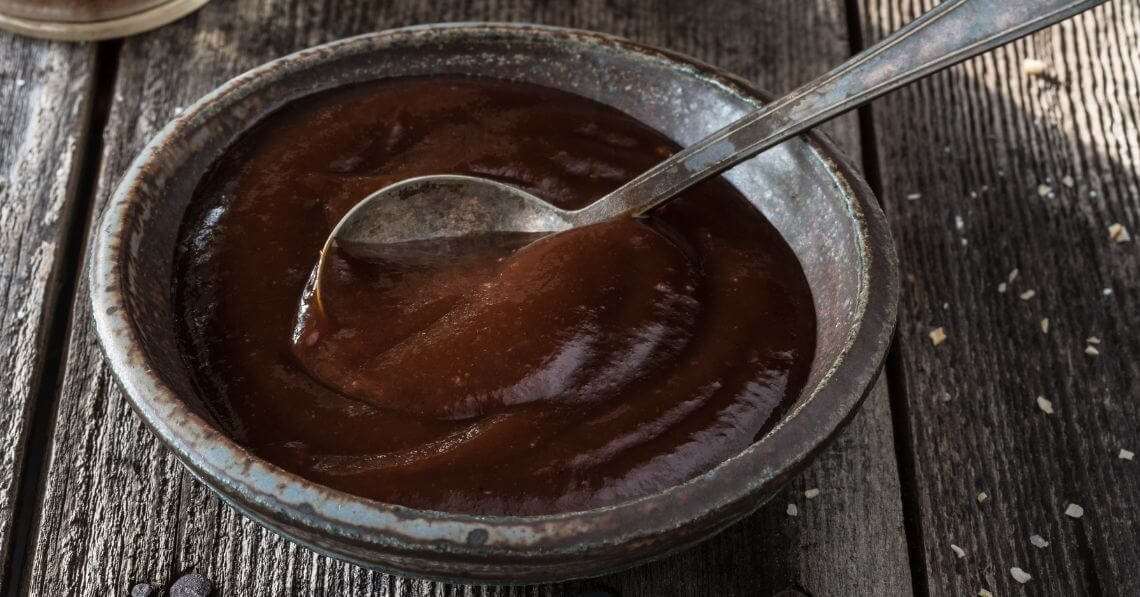 Ingredients:
2 cups ketchup
2 tablespoons apple cider vinegar
¼ cup brown sugar
2 tablespoons honey
1 heaping scoop Live Conscious™ Protein: Cosmic Cacao
1 tablespoon vegan Worcestershire sauce (optional)
1 tablespoon lemon juice
½ teaspoon salt
¼ teaspoon black pepper
¼ teaspoon garlic
Dash or two of hot sauce
Instructions:
Whisk all of the ingredients together in a medium saucepan over medium heat. Once it begins to boil, reduce the heat and allow it to simmer for 10 minutes or until it begins to thicken.
Serve immediately or store in a mason jar in the refrigerator.
Did you notice that this recipe has apple cider vinegar in it? It's a wonderful way to add that tang you love in BBQ sauce. But you know that ACV is loaded with health benefits, so what a great ingredient to incorporate.
Conscious Vegan Burger With Protein Powder Recipe
Get ready to be wowed by this vegan burger. In fact, it's so much better than a burger. It should have a different name entirely. It's the perfect way to round out your summer celebration with a savory vegan treat that you can prepare on the grill.
Ingredients:
½ cup quinoa
1 cup water
1 teaspoon garlic powder
½ teaspoon ground black pepper
1 15-ounce can cannellini beans
4 heaping scoops Live Conscious™ Protein Cosmic Cacao
½ cup corn
½ cup bell pepper, diced
½ cup red onion, diced
Juice of one lemon
⅓ cup flour
1 flax egg (or other egg replacement)
Salt, to taste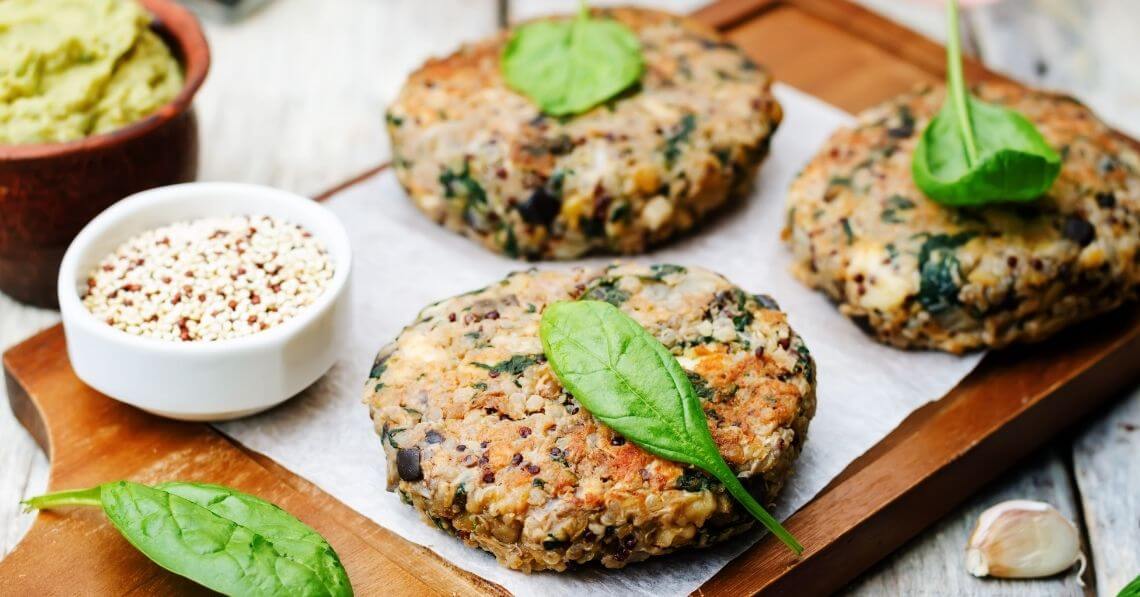 Instructions:
Bring one cup of water to boil and add the quinoa and garlic powder, and boil. Cover, reduce heat and simmer for 15 minutes. Set aside for 10 minutes.
While quinoa is cooking, prepare the corn, onion, and pepper.
Mash the beans and incorporate the protein powder as you mash.
When quinoa is ready, add it to the beans with the onion, corn, and pepper. Add lemon juice. Stir well. Then incorporate the flour and your egg replacer and mix again. Add salt or other seasonings.
Divide into four patties and grill (or cook in the oven). Serve with your favorite condiments and other toppings.
Conscious Protein Powder Popsicle Recipe
What's a summer celebration without a cold and refreshing popsicle? This recipe is so fantastic, and no one will know it's vegan or loaded with plant-based protein.

Ingredients:
½ cup coconut milk
2 tablespoons cocoa powder
2 tablespoons Live Conscious™ Protein Cosmic Cacao
2 teaspoons honey
½ cup vegan chocolate chips (optional)
Instructions:
Blend all ingredients, except the chocolate chips, until smooth. Fill popsicle molds and freeze.
If you want to go the extra mile and make them super-yummy, we suggest you follow these instructions.
Melt ¼ cup of vegan chocolate chips. Pull the frozen popsicles out of their containers and line them up on a baking tray. Then drizzle half of the chocolate over the popsicles. Put back in the freezer on baking tray until the chocolate sets. Take them out and flip them over. Then melt the remaining ¼ cup of chips and drizzle that over and refreeze.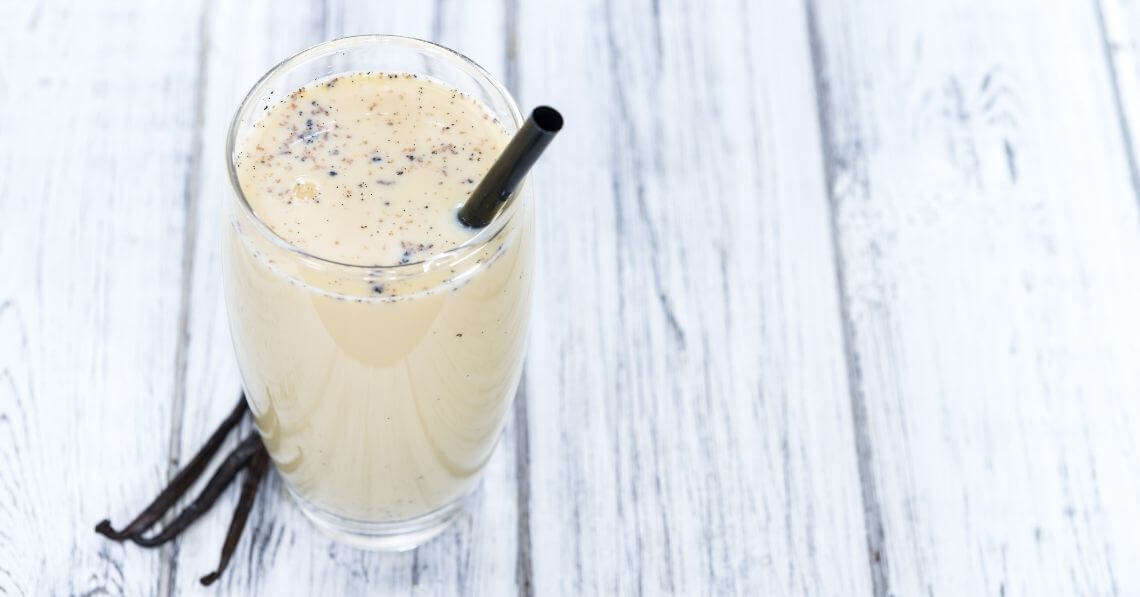 Conscious Vanilla Protein Smoothie Recipe
Can't skip the classic protein smoothie recipe, can we? This one is vegan, delicious, and we encourage you to add your favorite fresh fruit of the season to this basic vanilla recipe.
Ingredients:
Non-dairy milk (your choice)
1 scoop Live Conscious™ Protein Vanilla Dream
½ banana
1-2 tablespoons maple syrup
Ice
Instructions:
Blend all ingredients together. If you think it's just not quite vanilla enough, try a few drops of vanilla extract.
Like we said, this is a fantastic vanilla protein smoothie as is, but we also love adding fresh raspberries, blueberries, strawberries, and all of the other delicious fruits as they ripen. It's a quick go-to for everyone in the family and makes eating plant-based foods even more delicious.
Conscious Protein Mudslide Mocktail Recipe
Mmmmmm, a mudslide, what a fantastic drink that is. And now you can enjoy a healthy, well—healthier version of that as we make it alcohol-free, vegan, and pack it full of protein. Sounds pretty fantastic for the whole family.

Ingredients:
8 ounces coconut milk (or your choice)
1 scoop Live Conscious™ Protein Cosmic Cacao
1 tablespoon baking cocoa
3-5 pumps of non-alcoholic coffee liqueur flavored syrup
2 tablespoons simple syrup (you can use a sugar-free sweetener)
Ice
Vegan whipped topping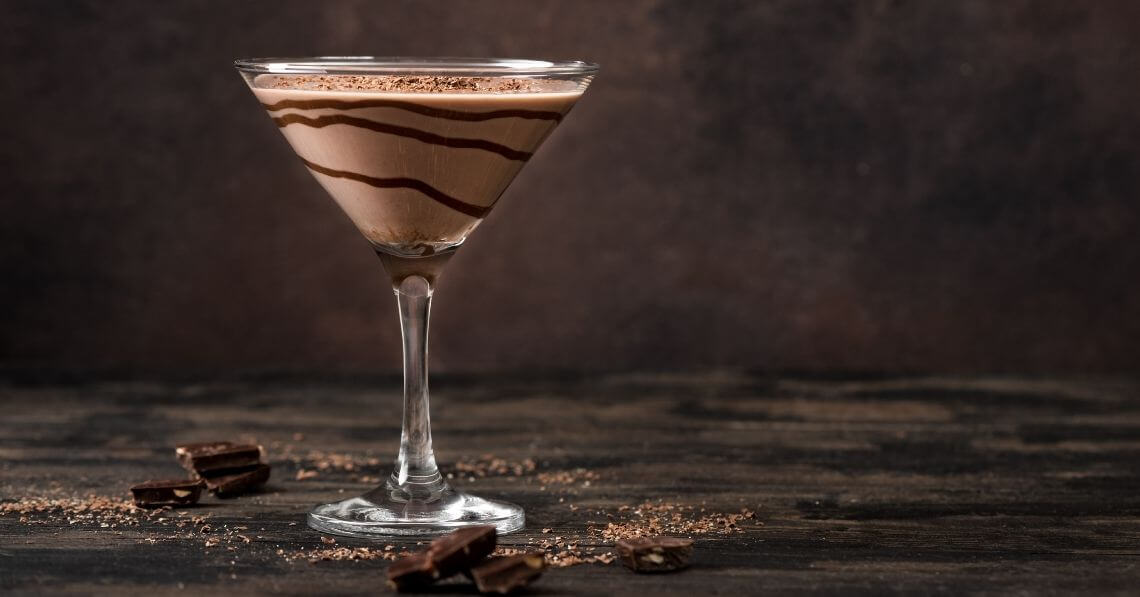 Instructions:
Blend all ingredients together except the whipped topping. Once it's smooth, pour into a glass and finish it off with the whipped topping. Voila! Now, we're not suggesting you add alcohol, but if you feel the need, a splash of Kahlua instead of the coffee liqueur syrup won't ruin the finished product.
Waking up to Wellness
Six perfect ways to bring some delicious fun to your summer bbq, we're sure that one of them will be your go-to healthy splurge. Thanks to Live Conscious Protein, not only will a little splurge not hurt you, but it will actually support your overall health.
From vegan healthy BBQ sauce to a protein mocktail—branch out and be adventurous. Having fun with healthy ingredients is the best way to go about a healthy routine because consistency is what matters here. It'll pay off.
Now, as you're looking forward to the summer season, just remember to take care of yourself and nourish your body and soul with recipes and experiences like these. Put yourself first. Spend some time with your friends. Do the things you love doing and enjoy life!