Ready to have your happiest and healthiest holiday season yet? Why give up your favorite treats when you can remove some of the guilt by making them with healthy infusions? We've got some incredible recipes that will taste like the holidays, but each one is designed to give you a little added boost of some of the healthy nutrients your body needs.
Conscious Eggnog Protein Shake
Nothing says the holidays quite like eggnog, but real eggnog has alcohol and more than 200 calories in a cup. If you're trying to live a healthier life, you might want to cut down on the calories and cut out the alcohol. We've done you one better – we've come up with a great eggnog recipe that includes Live Conscious® Organic Protein. Check it out!
Ingredients
1 cup milk (pick your favorite kind)
3-4 ice cubes
1 scoop Organic Protein Vanilla Dream
½ teaspoon rum extract
⅛ teaspoon cinnamon
⅛ teaspoon nutmeg
Instructions
Combine the first three ingredients and thoroughly mix in your blender. Add rum extract and cinnamon and mix further. Sprinkle nutmeg top, and enjoy! It's really that easy.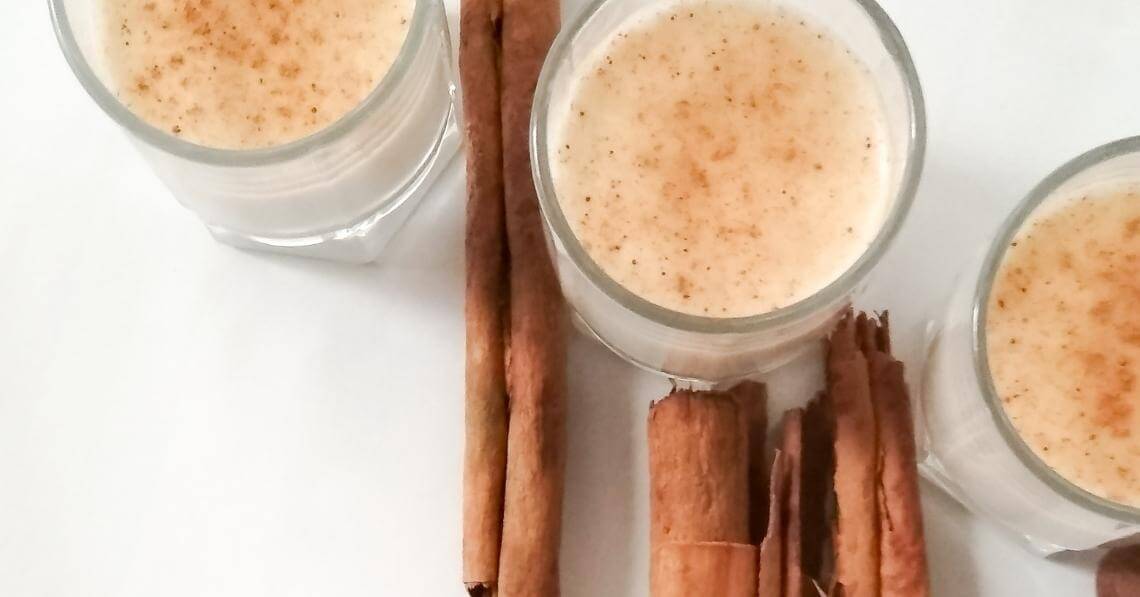 Conscious Gingerbread and White Chocolate Mousse Truffle
Three desserts mixed together to create one fantastic tasty treat – who can resist the truffle? We love the holiday flavor of this with sweet gingerbread and the decadent touch of mouse and caramel. We like this recipe even better because it includes two healthy scoops of Live Conscious® Beyond Collagen®.
Ingredients
1 ¼ cup flour
1 ½ teaspoon ground ginger
1 teaspoon baking soda
½ teaspoon salt
¼ teaspoon ground cloves
¼ teaspoon ground nutmeg
½ cup unsulfured molasses
½ cup sugar
1 stick unsalted butter
1 large egg
1 ½ teaspoons grated ginger
1 tablespoon minced crystallized ginger
½ cup water
Instructions for Gingerbread
Preheat oven to 325°F, line a 9x13" baking pan with parchment paper, and coat with baking spray.
Sift flour with ginger, baking soda, salt, cloves, and nutmeg. In large bowl, beat molasses, sugar, and butter on medium until fluffy. Incorporate egg and the additional 1 ½ teaspoons ginger and crystallized ginger. Switch to a low speed and beat in dry ingredients. Gradually add water.
When all mixed, spread the batter in the pan and bake for 20 minutes or until toothpick inserted in the center comes out cleanly.
Cool the gingerbread for 30 minutes, then remove from pan and allow to cool completely. Move the gingerbread to the refrigerator until firm, about an hour.
*Tip – do all of this the day before.
When gingerbread is done, cut it into one-inch cubes and set aside.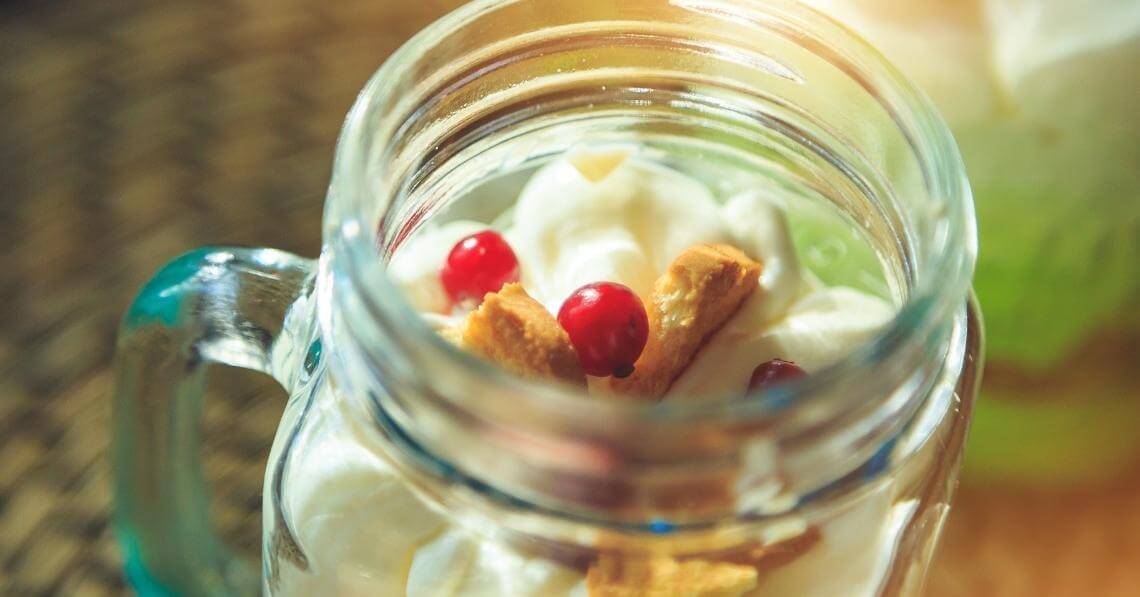 Ingredients for Mousse
2 teaspoons unflavored powdered gelatin
2 scoops Beyond Collagen®
4 large egg yolks
¼ cup sugar
3 cups heavy cream
½ cup whole milk
½ teaspoon kosher salt
10 ½ ounces white chocolate
Instructions for Mousse
In a small bowl, sprinkle gelatin over 2 tablespoons of water, and let stand for five minutes. In medium bowl, beat the egg yolks with sugar until fluffy. In medium saucepan, add ½ cup cream with milk and salt and simmer. Whisk the hot milk into the egg yolks until incorporated. Transfer the entire mixture to saucepan and cook over low heat, stirring constantly until custard is thickened (about 10 minutes). Remove from heat. Add gelatin and Beyond Collagen®. Add white chocolate and stir until chocolate is melted. Strain custard into a medium metal bowl and set in a bowl of ice water to cool to room temperature.
In a large bowl, beat the remaining 2 ½ cups heavy cream until soft peaks form, fold the whipped cream into the custard and refrigerate until chilled (about 2 hours).
*This can be made the day before
Ingredients for Caramel
1 cup sugar
¼ cup water
6 tablespoons unsalted butter
½ cup heavy cream
1 teaspoon vanilla
Pinch of salt
Instructions for Caramel
Add sugar and water to 3-quart heavy-bottom saucepan. Warm over medium heat and cook and stir until the sugar dissolves and is clear. Let sugar continue to cool until it turns a honey color, stir to prevent burning. Add butter one tablespoon at a time and whisk until melted. It bubbles at this point, so be careful. Remove from heat, and slowly pour in cream, and whisk to prevent burning. Add vanilla and salt.
Begin putting truffle together by creating a layer of gingerbread, mousse, and drizzled caramel in a truffle dish. Repeat this layering until you have three layers of each.

Consci
ous
Beyond Green Bean Casserole Recipe
How about taking a classic holiday dish and turning it into an immunity-supporting treat that gives everyone a little extra so they get even more from those healthy green beans.
Ingredients
1 can condensed cream of mushroom or celery soup
½ cup milk
2 scoops Beyond Greens®
1 teaspoon soy sauce
4 cups cooked cut green beans
1 ⅓ cups fried onions
Instructions
Heat oven to 350°F. Stir soup, milk, Beyond Greens®, soy sauce, beans, and ⅔ cup onions into a 1 ½ quart casserole dish. Season with salt and pepper if you desire. Bake for 25 minutes and then stir. Sprinkle on remaining onions and return to the oven for about five minutes or until the onions are golden brown.
Waking up to Wellness
The best part of these recipes is that you can make them all for one meal and enjoy tons of healthy benefits. Better still, you get to share these health benefits with your friends and family. While you're celebrating together, you can encourage them to make healthy choices while never giving up the foods or the flavors they love. Eating right doesn't always mean skipping dessert or dieting. Sometimes it means taking a different approach that focuses more on healthy foods and nutritional supplements.