The holidays are coming! The holidays are coming! Have you had your fill of pumpkin spice and gingerbread yet? If not, then it's time to load up in a new and exciting way.
Why let your favorite holiday treats become a guilt-laden burden that you feel bad about later? You can have these delicious treats and add a layer of healthy supplements to (sort of) even out the guilt. Sure, they're still sugary and delicious and everything you love about the season, but at least they now have some health benefits added.
We've tried a few different recipes in our Live Conscious Labs kitchen and have picked our three favorites that not only mix well with our supplements, but they taste pretty awesomesauce! They are the Pumpkin Spice Collagen Smoothie, the Gingerbread Collagen Cookies, and a Turmeric Latte. Check out the recipes to decide which one is your seasonal favorite.
Pumpkin Spice Collagen Smoothie
You can find the original recipe here, but we've tweaked it a little bit. You'll find our complete recipe below.
Ingredients
Handful of ice cubes, you can add more if you feel you need to
1 banana
¾ cup vanilla yogurt
½ cup pumpkin puree
3 tablespoons coconut milk (we suggest using egg nog for an even yummier version)
2 heaping tablespoons of Live Conscious Collagen Peptides
1 teaspoon pumpkin pie spice
½ teaspoon Ceylon cinnamon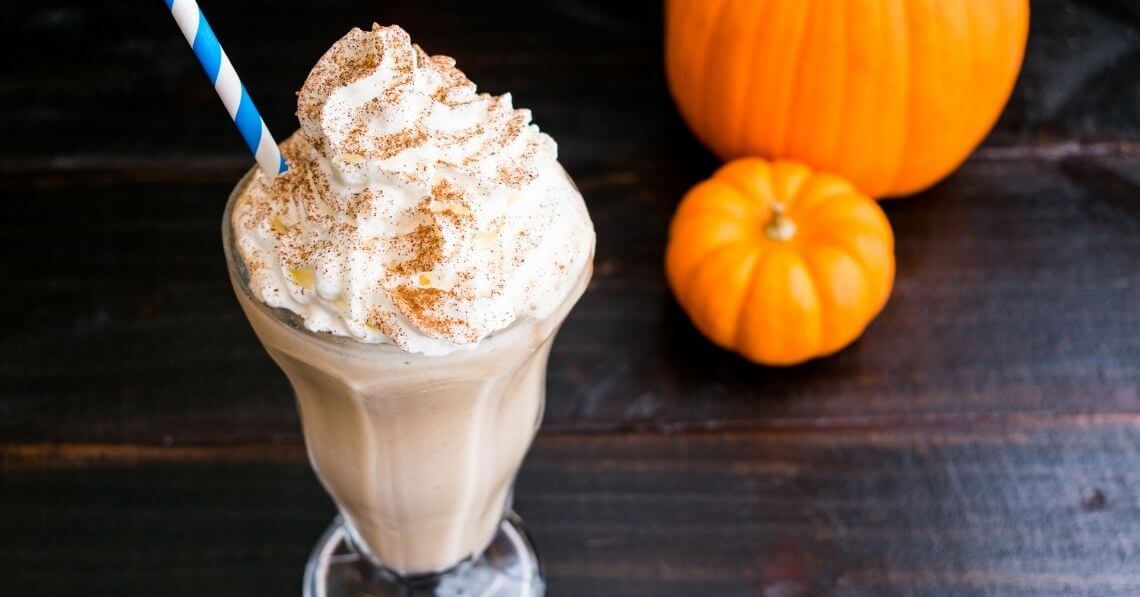 Directions
1. Pulse the ice cubes until they're crushed, then add other ingredients and puree until smooth. If you want to add whipped cream to the top, go ahead. We suggest sprinkling just a little more of the light and slightly citrusy Ceylon on top. Enjoy!
2. Why do you want to add collagen to your smoothie? Collagen is the most abundant protein in your body. It's the major component of connective tissues for your tendons, ligaments, skin, and muscles. Collagen gives your skin that plump, youthful look, and it strengthens your bones.
3. As you age, you lose collagen, and your body can't replenish it like it once could. This is where collagen supplements come in. It's something your body needs, you want it to stay youthful-looking, and it can be incorporated into so many delicious treats, it doesn't seem difficult at all.
4. That's right; this is an easy thing you can do to add some health to your daily routine. It's eating for your health. While these are treats, they're certainly healthier now that there is collagen in them. Speaking of collagen treats, how about some gingerbread cookies with a collagen boost?
Gingerbread Collagen Cookies
Once again, we took the awesome original gingerbread cookie recipe and kept it just as flavorful but added our little twist.
Ingredients
2 scoops Live Conscious Collagen Peptides
½ cup blanched almond flour
2 tablespoons coconut flour
2 teaspoons Ceylon cinnamon
½ teaspoon ginger
½ teaspoon allspice
¼ teaspoon nutmeg
¼ teaspoon cloves
Pinch of salt
1 tablespoon melted coconut oil
1 tablespoon molasses (unsulphured – it's better for you and sweeter)
1 teaspoon vanilla extract
⅛ teaspoon liquid sweetener
¼ cup dark chocolate chips
1-2 tablespoons water
Granulated sugar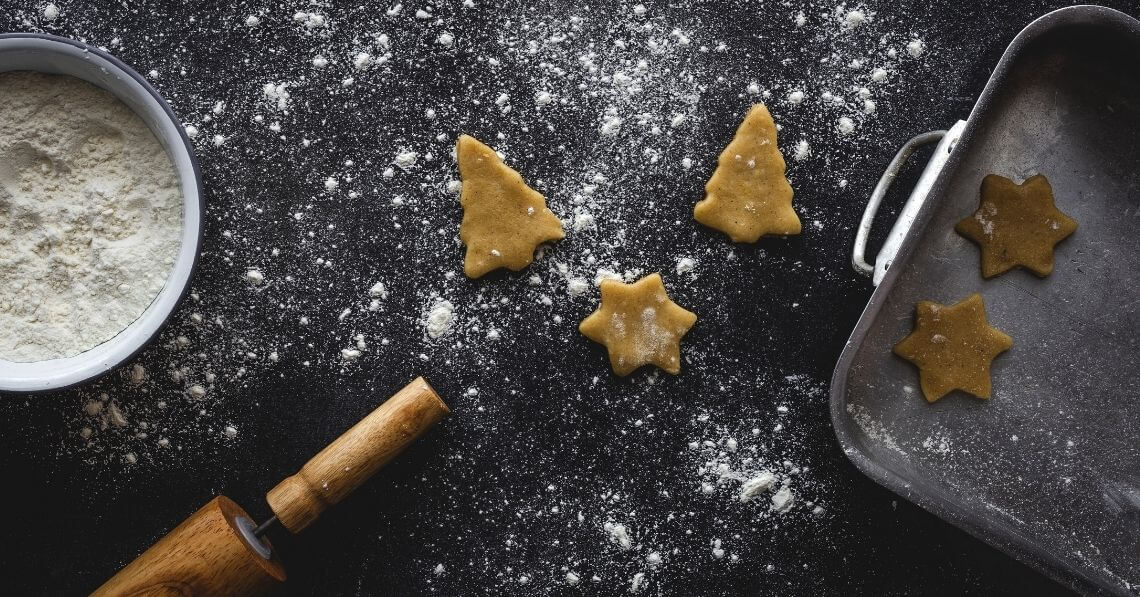 Directions
1. Combine all ingredients except the water and granulated sugar. Then add the water, a little bit at a time, until the dough comes together and holds in a ball. You might not use all of the water, or you might need a little bit more.
2. Refrigerate for at least 10 minutes.
3. Preheat the oven to 350° F and line your cookie sheet with parchment paper.
4. Roll dough into six balls and roll each one through the granular sugar until coated. Press each one with a fork to slightly flatten. Place on the baking sheet and bake for 10 minutes. Move to a cooling rack until ready to eat.
5. Again, this recipe has all the health benefits you get with a dose of collagen. We again added Ceylon cinnamon for its healthy kick too, as well as coconut oil and dark chocolate. These are all delicious treats that are good for you. So, you'll have a little less guilt when you eat all of them.
Turmeric Latte
Turmeric is a fantastic spice that gives a bright, fall color to things, and it's an anti-inflammatory, antioxidant, and it has antiviral properties. It's no wonder that turmeric is touted as one of the healthiest spices around.
One of the most important components of turmeric is curcumin, like that found in CurcuWell. We're adjusting the original recipe to use CurcuWell, but we also think this would be an excellent place to try your Collagen Peptides, so we added that too.
Ingredients
1 cup coconut milk
1 scoop Live Conscious Collagen Peptides
1 capsule CurcuWell
⅛ teaspoon fresh ginger
¼ teaspoon Ceylon cinnamon
1 tablespoon coconut sugar
½ teaspoon coconut oil
Pinch of pepper (you can omit if you want)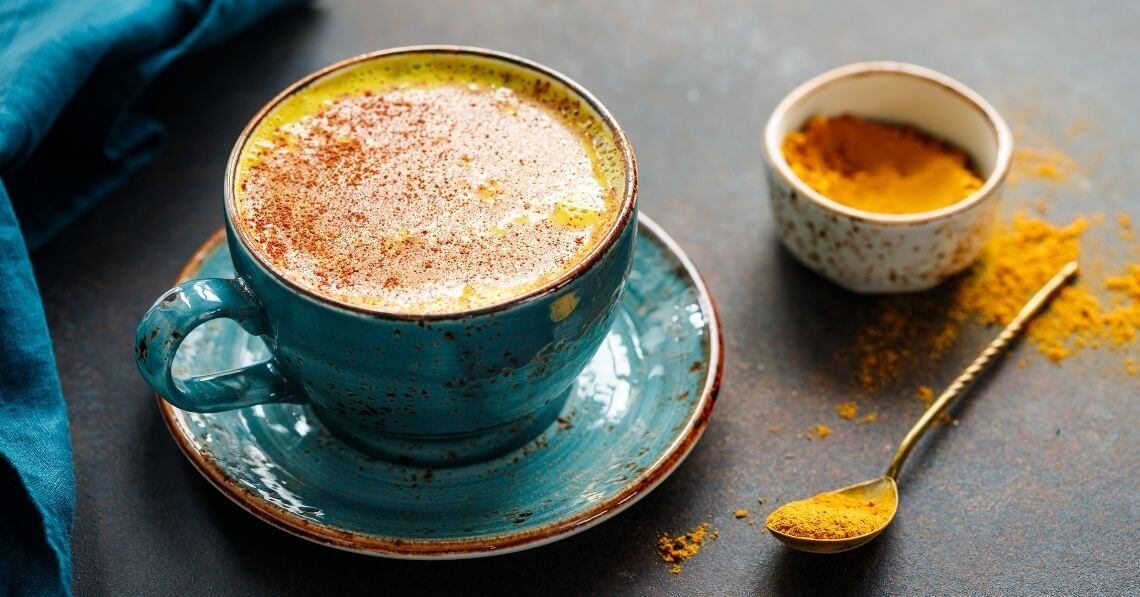 Directions
1. Blend all ingredients on high in your blender until smooth. Then transfer into a small pot and put on the oven over medium-low heat. Whisk to create a froth while heating.
2. This is one delicious and healthy treat that you could actually have every day and feel good about it. There's no guilt involved with this one. Just about every ingredient in this drink is designed to boost your health and will have you feeling refreshed and energized – it's a great start to the day.
Waking Up To Welness
Incorporating your supplements into recipes is a wonderful way to get the nutrition you need in the foods you eat. Even if you're not eating as healthy as you should be, why not have a cookie that's laced with supplements?
Live Conscious Collagen Peptides are ideal because your body needs fast-absorbing collagen to look and perform at its best. It blends completely and doesn't change the taste of your concoctions. But you don't have to stop your journey there. Try using some other healthy spices to help break out from the norm. Try incorporating more of your supplements into food products. If you're getting bored with the same old routine, this is one sure way to spice things up.