Whether you're trying to cook more at home to stay on a budget, to incorporate healthier ingredients into your life, to try new and exciting flavors, or for weight management, coming up with new ideas doesn't have to be stressful. In fact, you can make it fun by gathering a solid group of girlfriends to challenge each other to make healthier choices this week. Who knows, some of those healthy choices might lead to better habits and living a happier and healthier life.
To start your journey to a healthier new you, try adding collagen to your diet. That's right; we've got incredible recipes that include collagen, so you don't have to worry about taking a capsule. In fact, these recipes are so awesome they're more like a treat. A treat that makes you feel good about yourself for indulging. Now that's our kind of healthy, and it's going to make this week epic.
A Note About Collagen
We have a couple of different collagen offerings, and you can try any or all of them. We'll focus on Beyond Collagen® in these recipes, but you can swap it out for Collagen Peptides if you'd like. We feel this week deserves the extra boost from Beyond Collagen&® with its addition of biotin and vitamin C. You're going to love what it does for your skin, hair, nails, and joints!
Conscious Collagen Acai Fruit & Nut Bowl
Okay, this one is really going to get you going in the morning. A handful of berries, nuts, and banana slices are a wonderful way to top your acai fruit bowl. But the beauty of this recipe is you can do it any way you want. How about mini chocolate chips and coconut flakes? Yep, that's delicious too! In addition to the health benefits of collagen, this treat features the popular superfood acai. Bursting with antioxidants, healthy omegas, fiber, and protein—it's really a must.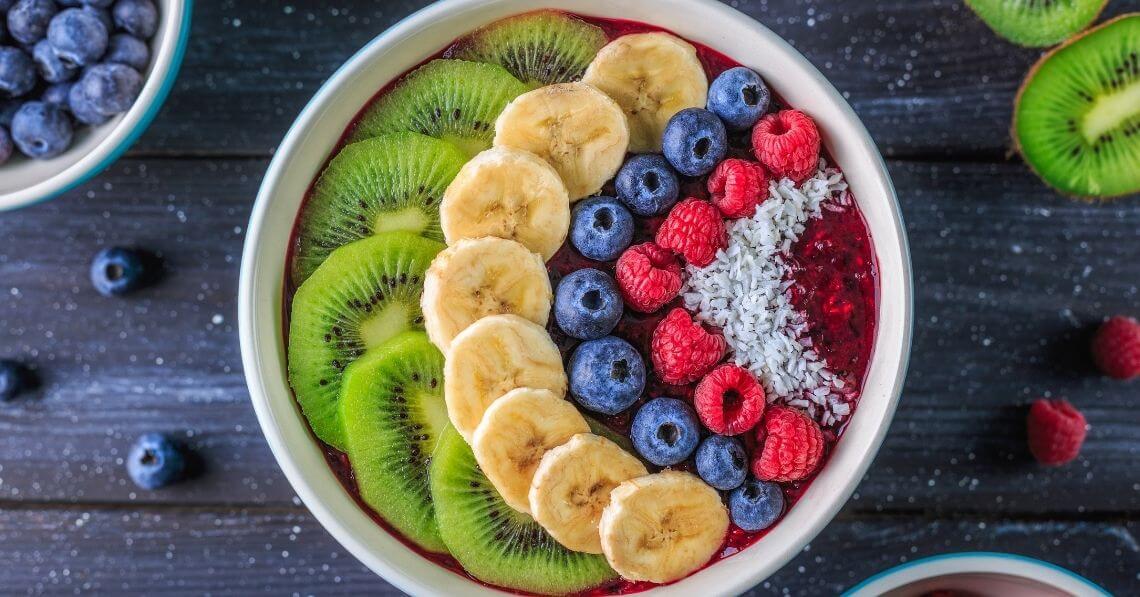 Ingredients
1 packet acai
⅓ frozen banana
1 tablespoon nut butter (your choice)
1 scoop Beyond Collagen®
½ cup fluid (your choice, but we suggest non-dairy milk)
Instructions
Combine ingredients in blender or food processor. Blend until mixed and the consistency you want (aim for ice-cream thickness).
When it's ready, spoon into a bowl and top with whatever strikes your fancy. Of course, we recommend fruits and nuts because it's in the title.
Conscious Collagen Guacamole
Bet you never thought of using a dip as a way to get your supplements. Actually, most dips, especially the creamy ones, are fantastic ways to incorporate your powdered supplements, like Beyond Collagen®. Not only that, but you already know that avocados are healthy and a great source of omegas and vitamins.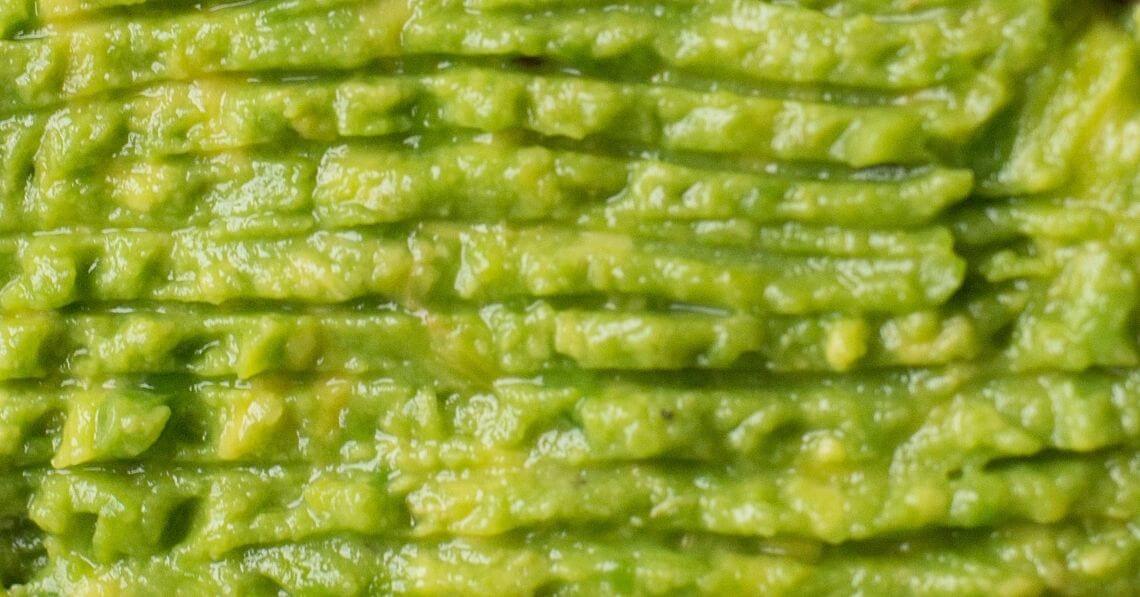 Ingredients
1 avocado
3-5 cherry tomatoes, diced
About a tablespoon bell pepper, diced (can use a jalapeno if you want it spicier)
Juice of half a lime
1 scoop Beyond Collagen®
Dash each of salt, pepper, cayenne
Instructions
Mash the avocado with a fork. Stir in the other ingredients until well incorporated. Serve with chips or veggies or use as a topping for toast, and you've just made avocado toast, my friend!
Conscious Collagen PB&J Cup
This is a fun twist on the classic PB&J. It makes a couple of treats, but you can easily double, triple, or quadruple the recipe to make more! There's also a lot of room for adjustments if you want to add some chocolate, coconut, brownie crumbles, bananas, etc.
Ingredients
½ cup coconut oil, melted
1 cup peanut butter (or any nut butter)
2 scoops of Beyond Collagen®
4 tablespoons of jelly (any flavor you want)
Handful of chopped peanuts (or other nuts)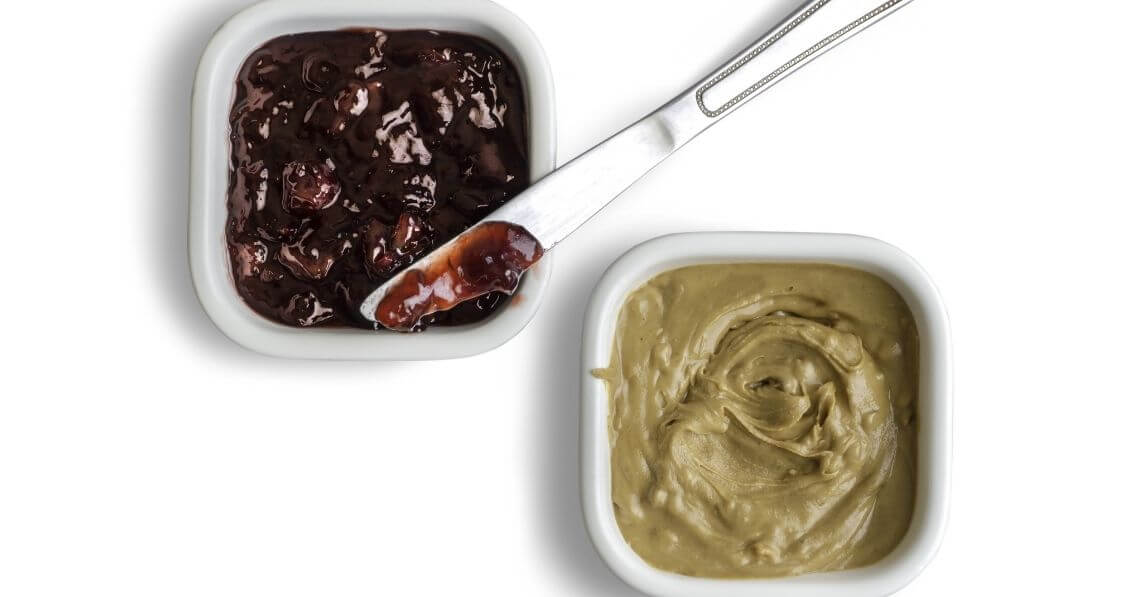 Instructions
Grease or line mini muffin tins. Combine melted coconut oil with peanut butter and collagen until well mixed. Spoon this mixture into muffin tins until about half full, using half of the total mixture. Move the half-filled tins to the freezer and let them set for about 15 minutes. Once the first dollops in the tins are set, add a spoonful of jelly to the top of the mixture, and sprinkle on a few chopped peanuts.
When you've added jelly and nuts to all of the "muffins," cover them with the remaining mixture.
Return to the freezer to allow them to set. They're best when frozen but might hold up well if kept in the refrigerator.
Conscious Collagen Chocolate Dipped Strawberries
Talk about decadent ways to have more beautiful-looking skin. If you use dark chocolate (like we do in our recipe), you'll get even more health benefits. At this point, strawberries with collagen and antioxidant-laden chocolate sound like a healthy must.
Ingredients
1 pound strawberries
5 ounces of dark chocolate chips
2 scoops Beyond Collagen®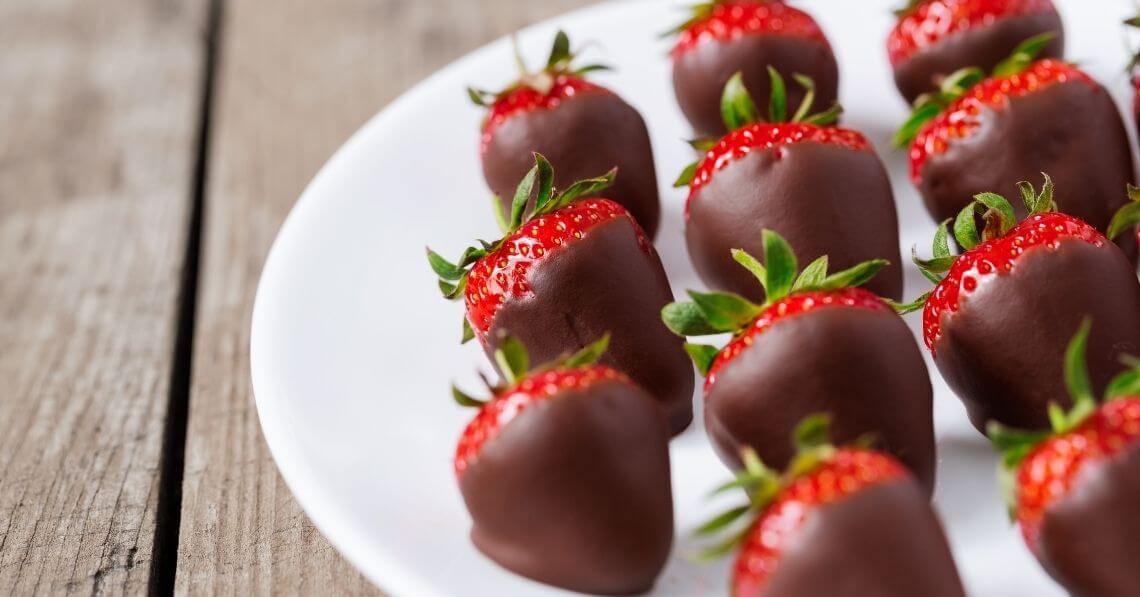 Instructions
Line baking sheets with parchment paper. Wash and dry the strawberries. The drying is very important, so you may want to towel dry them or wash them well in advance of the rest of the process.
Melt your chocolate chips. You can do this in a double boiler or the microwave; just be sure you're going slowly in the microwave and stopping to stir, so they don't burn. Stir in the collagen.
Hold each strawberry by the stem and dip it into the chocolate. Swirl to coat entirely and let excess drip off into chocolate. Place on parchment paper and move on to the next strawberry. Chill the entire tray until the chocolate sets.
If you want to get fancy, you can take the strawberry from the chocolate and dip it into crushed nuts, coconut flakes, sprinkles, and even add a layer of white chocolate on top. This is where it's really fun because you get to make your own creations, limited only by your palate.
Waking up to Wellness
How about that? Four fantastic ways to take collagen to the next level. And it's not just about smoothies. Hopefully, these recipes got you thinking about other ways you can add Beyond Collagen® to your daily experience. From egg souffles to beef stroganoff, there are a lot of options out there, and you can make them all healthier.
Speaking of healthy, this is just the best time to celebrate the women in your life. Getting together and finding ways to support each other and make better choices is one of the best things you can do. You'll all be better for it, and making an effort won't seem as difficult when you've got the support of those you love.