You want to dive face-first into a rich and moist 7-layer chocolate cake or take a tasting tour of your favorite bakery, but you know that even one day of complete indulgence isn't a good thing, and it could derail your healthy living mantra.
So, how do you (literally) have your cake and eat it too? You do it by adding some collagen to delicious and decidedly decadent desserts to come up with a compromise that you can live with.
Why Add Collagen?
Collagen peptides make up a large portion of the connective tissue in your body. This includes your joints, tendons, ligaments, skin, and muscles. They help support your body in a number of ways, including adding that glow to your skin! Collagen is the most abundant protein in your body. So why do you need to add more?
♦ Promotes healthy skin. Collagen visibly strengthens your skin, helps with elasticity, and helps it hold water better. In the long run, this means reducing the appearance of wrinkles and signs of aging.
♦ Supports healthy joint movement. It's never too late to start giving your joints some love. Increasing your collagen intake now can help stave off those common everyday aches and pains that we're all sure to experience at some point.
♦ Promotes healthy bones. Bones are made of collagen, but our bones become susceptible to brittleness because of normal wear and tear and age. Adding more collagen to your daily supplement regimen can help support normal bone strength and help fight normal deterioration.
♦ Supports muscle. Collagen is needed to keep your muscles strong. Taking collagen supplements can help support your body in recovery after exercise, which can help your muscle growth in the long run.
♦ Cardiovascular support. Everyone wants a strong heart, and collagen gives your arteries structure to help keep your blood flowing.
♦ Killer hair and nails. Collagen can help visibly strengthen your hair and nails while also giving your hair the shine it deserves!
Now that we know why collagen is good for us, it's time to look at how it can be part of our dessert extravaganza!
Collagen Desserts to Die For
There's a healthy twist to each of these recipes, but don't let that fool you; they're still crazy delicious. In fact, if you don't tell people they're healthy, will they even notice?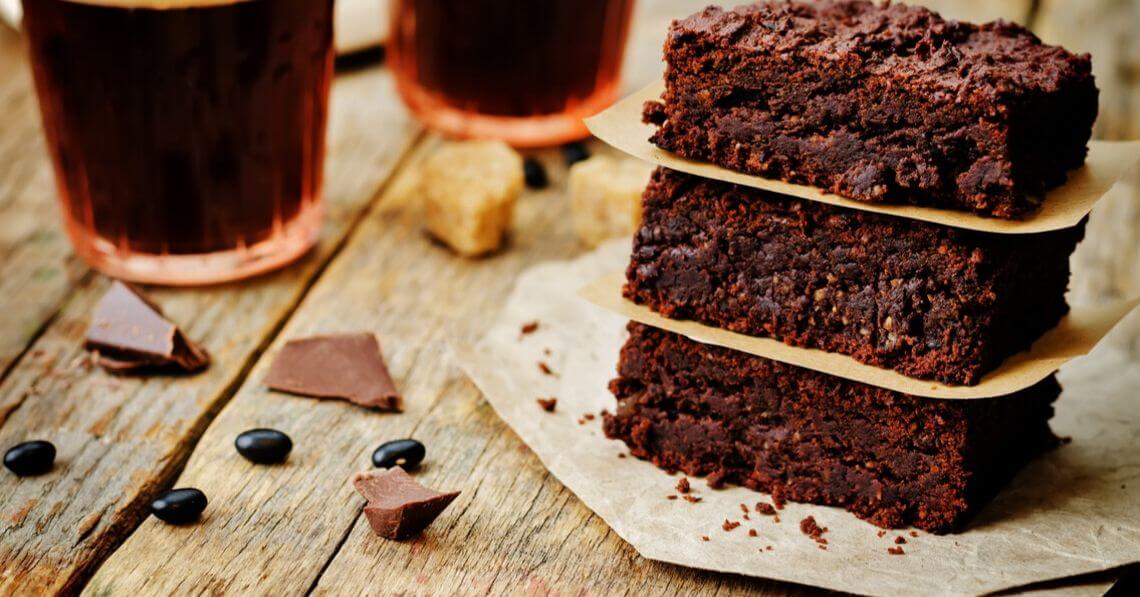 1. Drop Dead Black Bean Brownie Recipe
Yes, these brownies are made with black beans, and they're dense and moist and chocolatey and amazing.
Ingredients
1 can of black beans
3 tablespoons of cacao powder
1/2 cup coconut flour
2 tablespoons nut butter
2 tablespoons maple syrup
2 scoops Live Conscious® Collagen Peptides
1 egg
1 large ripe banana
1/2 chocolate bar, cut into small pieces
1 teaspoon baking powder
1/2 teaspoon vanilla extract
dash of cinnamon
Directions
Preheat the oven to 375°. In a food processor, add all of your ingredients except the chocolate bar. Combine well, then fold in the chocolate chips.
Line a square baking pan with parchment paper and pour in your mixture. Use a spatula to make sure it's spread evenly. Bake for 20 minutes or until a toothpick inserted in the center comes out clean and dry.
Cool completely before cutting as these brownies are very fragile.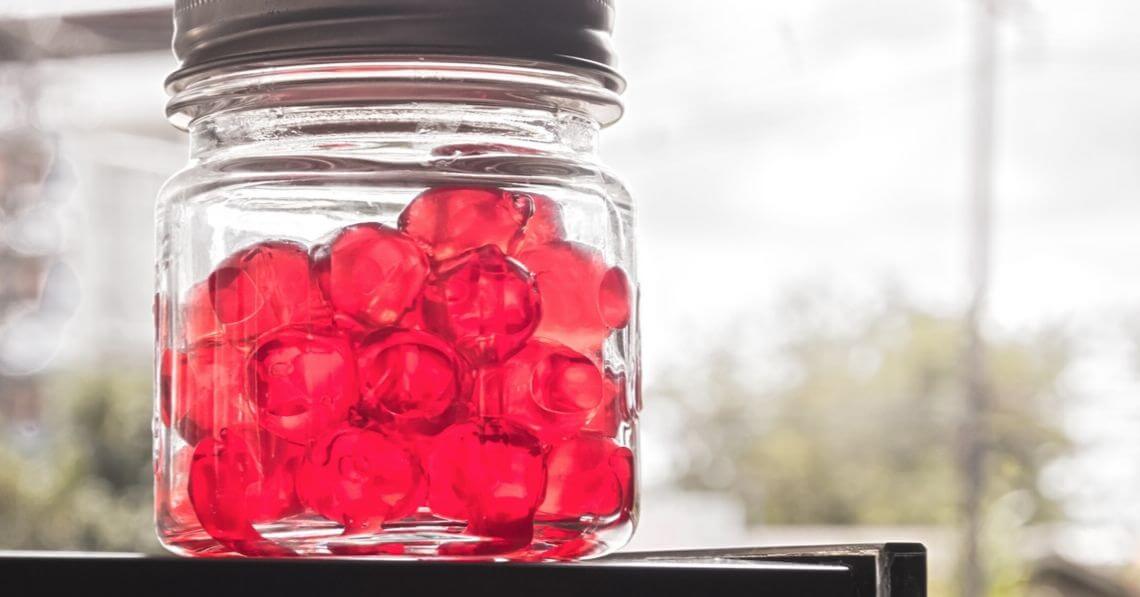 2. Strawberry Lemon Kombucha Gummies Recipe
This recipe is a must if you love that sweet and sour combination. It's delicious, healthy, and provides a little zip to your day. And, come on–kombucha!
Ingredients
1 cup low-sugar plain kombucha
6 tablespoons beef gelatin (it's got collagen in it!)
2 cups chopped strawberries
1/2 lemon, juiced
2 tablespoons honey, can adjust amount to taste
pinch of sea salt
Directions
Get a wide bowl and pour in your kombucha and beef gelatin. Stir gently, and let it sit for 3-5 minutes as it blooms. What is this? Blooming gelatin is the term for letting the gelatin absorb liquid, in this case, your booch.
While you're waiting, put your chopped strawberries, lemon juice, honey, and sea salt into a blender, and give it a whirl until it's smooth. Pour this mixture (no gelatin/booch yet) into a medium-sized saucepan and cook over medium heat until it's hot but not yet simmering. Turn off the heat, and then you can add your gelatin/booch. Whisk the entire mixture until the gelatin is dissolved and it's well blended.
Pour into a mold or a glass baking dish, and chill in the fridge until it sets–about an hour.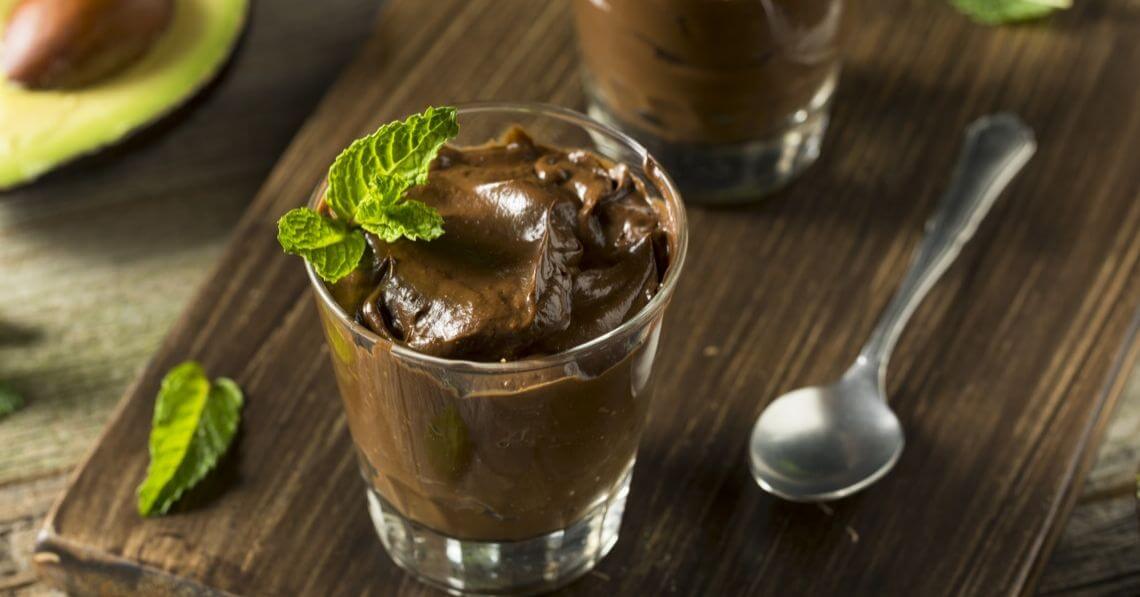 3. Easy Chocolate Mousse Recipe
Seriously, this is so much easier than making a real chocolate mousse, and it's so good.
Ingredients
1 16-ounce can full-fat coconut milk
1/2 medium avocado
3-4 tablespoons raw cacao powder
2 scoops Live Conscious® Collagen Peptides
5 drops liquid stevia
Directions
Put all the ingredients in a food processor, and blend until smooth and creamy. Pour into serving dish, and top with favorite treats and serve! See, it's really that easy.
4. Matcha Crepe Cake Recipe
This recipe is amazing, but it takes a little skill. Making a great crepe takes a little talent and, trust us, the first one is always going in the garbage. But with some practice, you'll find that crepe-making is actually kind of fun.
Ingredients
1/2 cup filtered water
2 scoops matcha collagen
6 eggs
1 teaspoon vanilla extract
1 tablespoon maple syrup or honey
pinch of sea salt
your favorite cooking oil
(Whipped cream recipe below)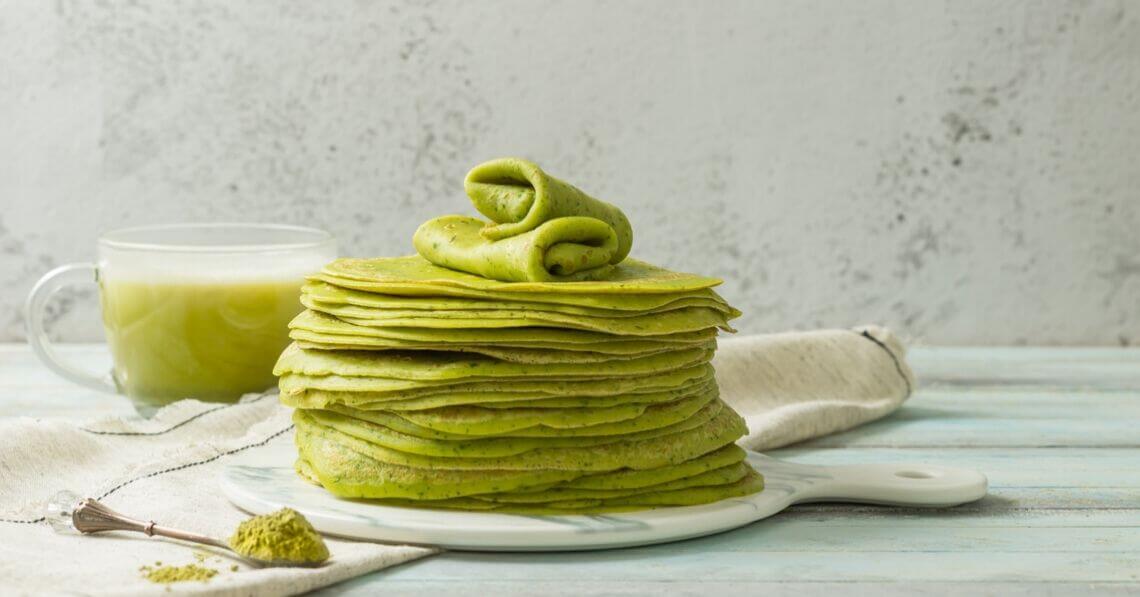 Directions
Put eggs, maple syrup, vanilla extract, and sea salt in blender, and blend on high until very thin and frothy.
Add collagen, matcha, and water. Do a quick blend just to mix it in. Then set aside.
Heat your crepe pan over medium heat for about 8-10 minutes. This ensures an even distribution of heat. Grease the pan with a small amount of oil, and pour in about a half cup of batter. Swirl the batter to quickly cover the bottom of the pan evenly. This is where the practice pays off. It cooks quickly, so look for the edges starting to brown, and then gently flip the crepe over. Using a big spatula helps when you're new at it. The one-handed flip is for pros. Cook until the second side browns and slide onto a clean surface. Each side will cook in only about 1-2 minutes, so it's fast work. Repeat until you've made all of them.
On a serving plate, place one crepe down, spread 1/4 cup whipped cream, then place next crepe on top, and repeat this until you've used all of the crepes. Refrigerate until firm—dust with matcha powder before serving.
Ingredients for Dairy-Free Whipped Cream
1 14-ounce can unsweetened full-fat coconut milk
2 scoops coconut collagen creamer
1 teaspoon pure vanilla extract
Directions
Refrigerate coconut in can for 8 hours or more.
Put mixing bowl in the freezer for an hour to chill the bowl.
Open the coconut cream. Do not shake the can. You actually want the solid bit on top. Scoop the solid layer of the cream into the chilled mixing bowl. Use a mixer to beat the coconut cream on high until light and fluffy. Add the coconut collagen creamer, and beat another minute. Add vanilla to taste.
Waking Up To Wellness
From two chocolate sensations to a tangy sweet, and fruity treat, and finally, a decadent vanilla matcha crepe—these are all the recipes you need to create a dramatic dessert tray for the holidays or for a special weekend. The best part is every single recipe contains collagen to help you build a strong body and to support healthier-looking skin, nails, and hair. Whether it's Live Conscious' naturally-derived Collagen Peptides or a collagen creamer, or gelatin, a couple of scoops of collagen a day will go a long way to getting you on the journey you've been craving.
Each of these recipes also has additional nutritional benefits, so they let you indulge without all of the guilt. It's truly a win/win with a sweet reward.