Looking for a special way show your love this Valentine's Day? How about some decadent chocolate goodies that make you feel as good as they taste? You can enjoy them with a lover, a friend, or even just make a special treat for yourself if you are spending the night solo. There is no shame in being single or treating yourself to something special. We are all about self-love here at Live Conscious®!
These recipes feature our invigorating Beyond Brew blend so you can fully enjoy every chocolaty bite knowing that you are harnessing the mystical powers of six different health-promoting mushrooms. Giving the gift of health to someone you care about is the essence of true love. Besides functional mushrooms, Beyond Brew has prebiotics and probiotics, so your gut will stay as happy as a twitterpated bluebird in springtime.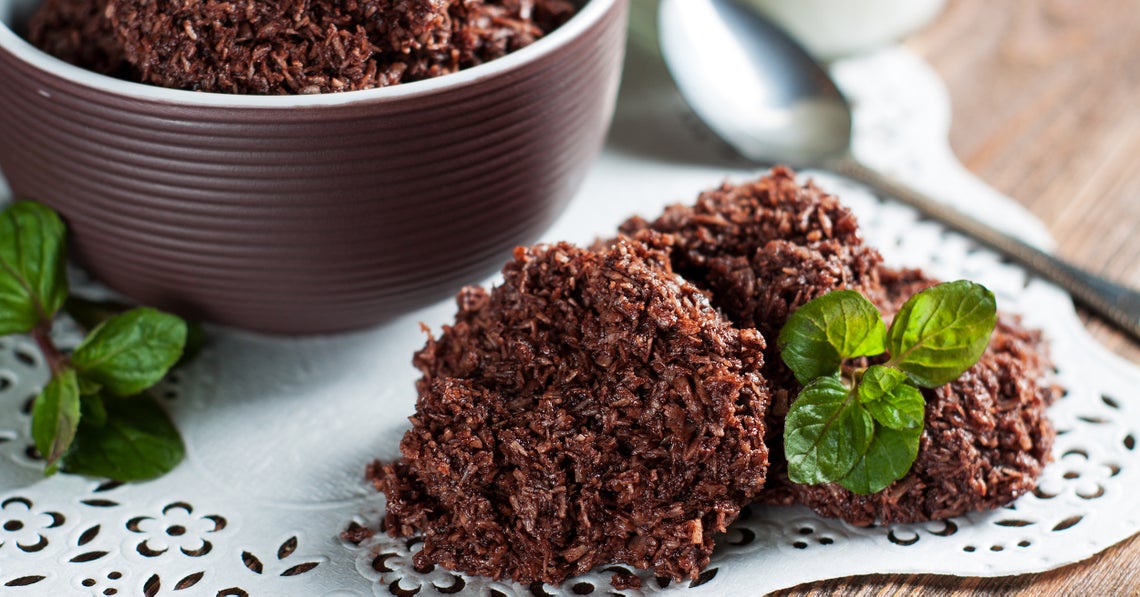 Beyond Brew No-Bake Cookies
Ingredients
½ cup sugar
½ stick butter (4 tablespoons)
¼ cup milk
2 tablespoons cocoa powder
4 teaspoons Beyond Brew
¼ cup peanut butter
½ teaspoon vanilla extract
1 ¾ cups of quick cooking oats
Optional—¼ cup of nuts (such as slivered almonds or chopped walnuts)
Wax paper (for letting cookies cool)
Instructions
Add sugar, butter, milk, and cocoa powder to a saucepan and bring to a low boil. Let simmer while stirring for 2 minutes. Turn off heat, and add Beyond Brew, peanut butter, and vanilla extract. Stir to combine, and when the peanut butter is melted, mix in oats and any additional ingredients. Stir well to coat oats fully. Drop spoonfuls onto wax paper and let cool. Enjoy!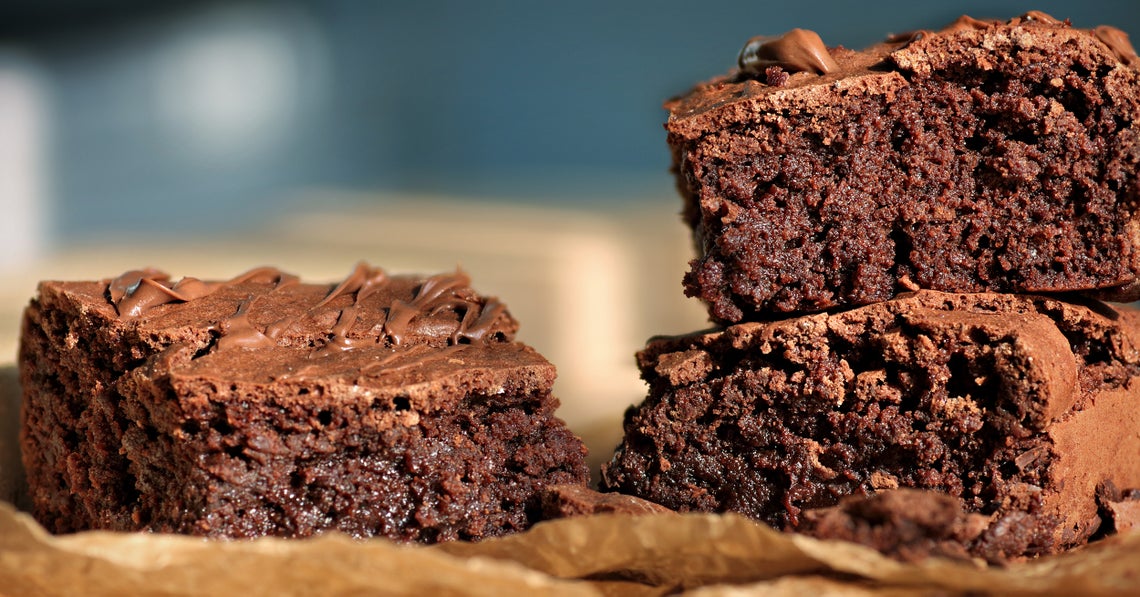 Super Easy Beyond Brew Brownies
Ingredients
¾ cup unsweetened cocoa powder
8 tablespoons unsalted butter, melted and cooled
¼ cup olive oil or safflower oil
2 cups sugar
½ teaspoon salt
4 teaspoons Beyond Brew
1 cup all purpose flour
3 eggs
1 teaspoon vanilla extract
Instructions
Preheat oven to 325℉. Lightly grease an 8" x 8" or 9" x 9" pan with shortening or butter. Combine all ingredients in a bowl and mix well. Spread the batter evenly in the pan.
Bake for 30 to 35 minutes or until a toothpick inserted into the center comes out with no traces of raw batter (moist crumbs are ok). Remove pan from oven. Let cool completely before cutting into squares. Enjoy!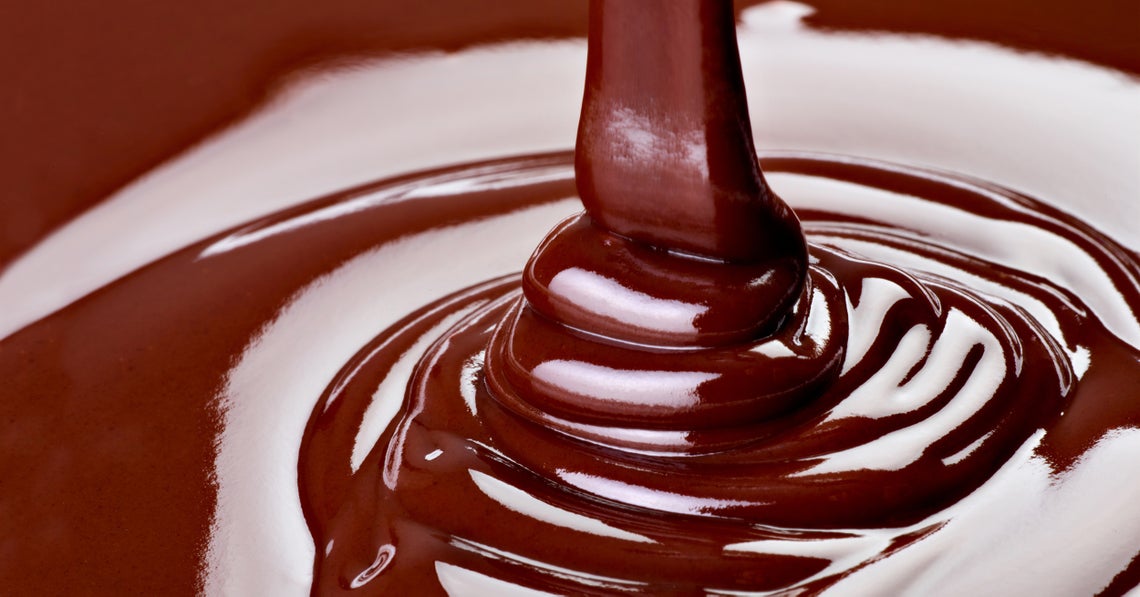 Simple Beyond Brew Dark Chocolate Syrup
With this syrup, you can whip up all kinds of desserts or drizzle it all over any delicious treat (or that special someone if you are both into it!). You can also stir a spoonful into your coffee or blend with your favorite milk for a quick hot cocoa with added health benefits.
Ingredients
½ cup cocoa powder
½ cup sugar
½ cup cold water
¼ teaspoon salt
1 teaspoon vanilla extract
2 teaspoons Beyond Brew
Instructions
Whisk cocoa powder, sugar, and salt together in a medium saucepan. Add water and whisk over medium heat until boiling, stirring constantly. Continue to stir and let boil for 3 minutes. Remove from heat and whisk in Beyond Brew powder and vanilla extract. Let cool a bit and give it a taste. You can add more sugar if desired, just make sure you let it dissolve completely in the warm syrup, warming again on the stove if necessary. Store any leftovers in an airtight container in the fridge. Once cooled, the mixture will thicken up to be more of a syrup-like consistency.
Waking up to Wellness
Nothing says "I love you" like chocolate. Make your night something truly special with a one-of-a-kind, thoughtfully homemade treat that is laced with the dreamy flavor of Beyond Brew. With the exceptional health benefits of functional mushrooms and pre and probiotics, these goodies will make it a night to remember. Spread the love and let yourself get swept up in the passionate enchantment of Beyond Brew!