365 Day, 100% Money-Back Guarantee
@Byrdie has named #LiveWellLabs Collagen Peptides "Top 13 Best Collagen Powders"
@USWeekly has named #LiveWellLabs MagWell "Top 5 Zinc Supplements That Have Amazon Reviewers Feeling Their Best"
@FabFitFun has named #LiveWellLabs Collagen Peptides "The Best Overall Collagen Peptides Supplement for Hair, Skin, & Nails."
@Observer has named #LiveWellLabs Beyond Greens "The Best Superfood Powders for Your Daily Dose of Greens"
@Discover has named #LiveWellLabs OmegaWell "Top 10 Best Fish Oil Supplements"

@MedicalNewsToday has named #LiveWellLabs OmegaWell "The Best Omega-3 Supplement"
@GlobeNewswire has named #LiveWellLabs Collagen Peptides "One of the Best Collagen Supplements of 2021"
How it Works
Formulated with EPA, DHA & the powerful antioxidant astaxanthin—our sustainably sourced KrillWell™ is packed with potent omega-3 fatty acids.

It's time to support your heart, joint, and brain health.*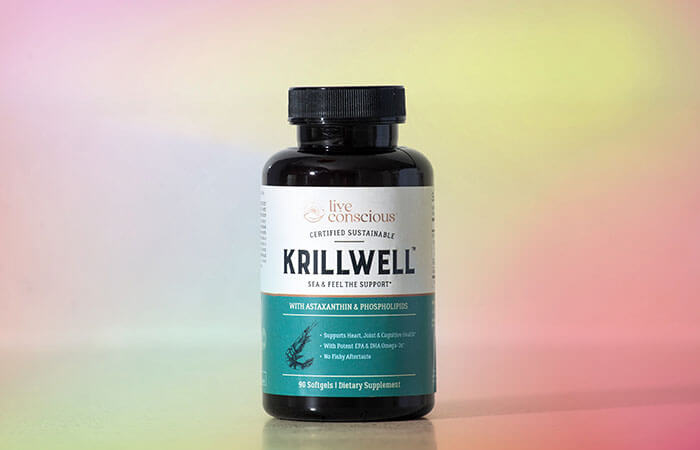 Key Ingredients
Krill Oil

Sustainably sourced. Krill oil contains EPA and DHA, which are potent forms of omega-3 fatty acids.*

Phospholipids

Phospholipids help your body transport and absorb omega-3 fatty acids, thereby bolstering the benefits of krill oil.*

Astaxanthin

A natural-occurring carotenoid, astaxanthin can have potent antioxidant properties.*
Shop NowView Full Nutrition Label >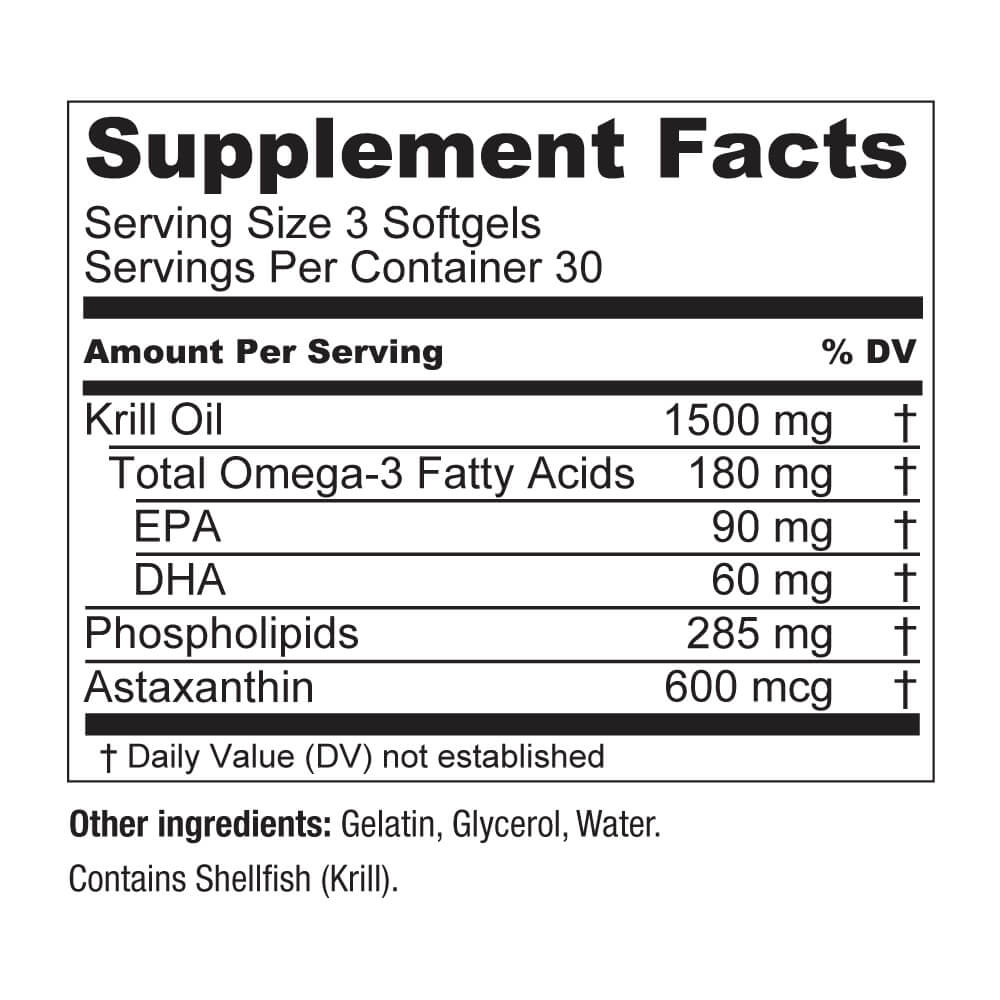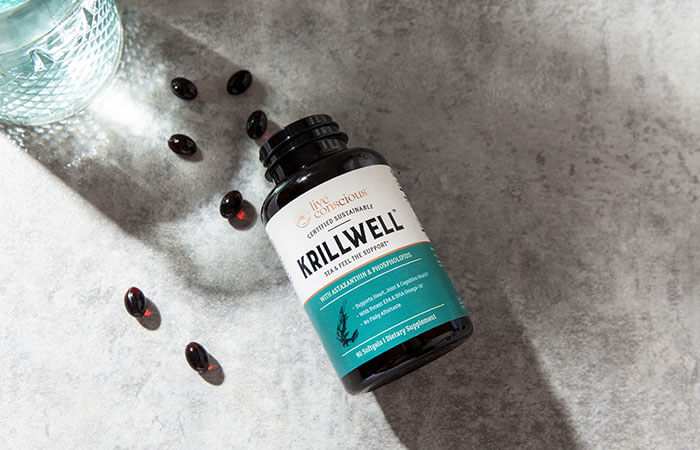 Science & Creation
This potent krill oil contains omega-3s, which support overall wellness and help maintain healthy heart and joint function.*

Krill oil is naturally comprised of EPA (eicosapentaenoic acid) and DHA (docosahexaenoic acid).

These long-chain omega-3 fatty acids help maintain proper immune function while supporting brain, heart, and overall health.*
how to take & transcend
Take 3 softgels daily with 8 oz of water.
Manufactured in the USA

Our line of consciously-crafted products, manufactured in the USA with domestic and imported ingredients, employs stringent quality control standards that meet or exceed expectations set by cGMP (Current Good Manufacturing Practices).

3rd Party Tested

We double down on our commitment to truth in labeling, ingredient safety, and product potency with independent, 3rd party testing, giving you peace of mind that what's on the label is also what's inside the bottle.
why they adore it
So far I am pleased after 6 months. Definitely going to keep it up.
My memory after taking the product improved tremendously to the point where I can remember distinct details of what happened to myself or others from years ago.
Helps my brain function as if I were 20 years younger.
In the interest of transparency, we never use incentives to influence these reviews.