Live Conscious Protein is here! These plant-based proteins are the perfect addition to your post-workout routine, and they can be so much more than just a base for a shake. Here are some amazing recipes you can try whenever you like.
Why More Protein Is Important
Wait? Even more protein? Yes, because protein is crucial when you want a great workout, a healthier body, and maybe you even want to lose a little weight. Why add more protein? For precisely these reasons:
Protein reduces hunger. Protein is filling, which means you'll feel satisfied if you focus on protein instead of carbs. It's part of why the low and no-carb diets are effective, not because carbs are bad but because protein is that good.
More muscle, more strength. Thanks to its abundance of amino acids, protein is a well-known muscle builder, which is why it's such an essential part of any fitness routine, especially ones geared towards weight loss or muscle gain.
Bone health. There has been controversy about protein and bones for quite some time, but new studies are finding that protein improves bone density and mass. Healthy bones give your body a solid foundation for aging.
There are so many reasons for adding protein to your diet, but you already know that protein is important. Let's get to the delicious protein powder recipes. You're going to love these.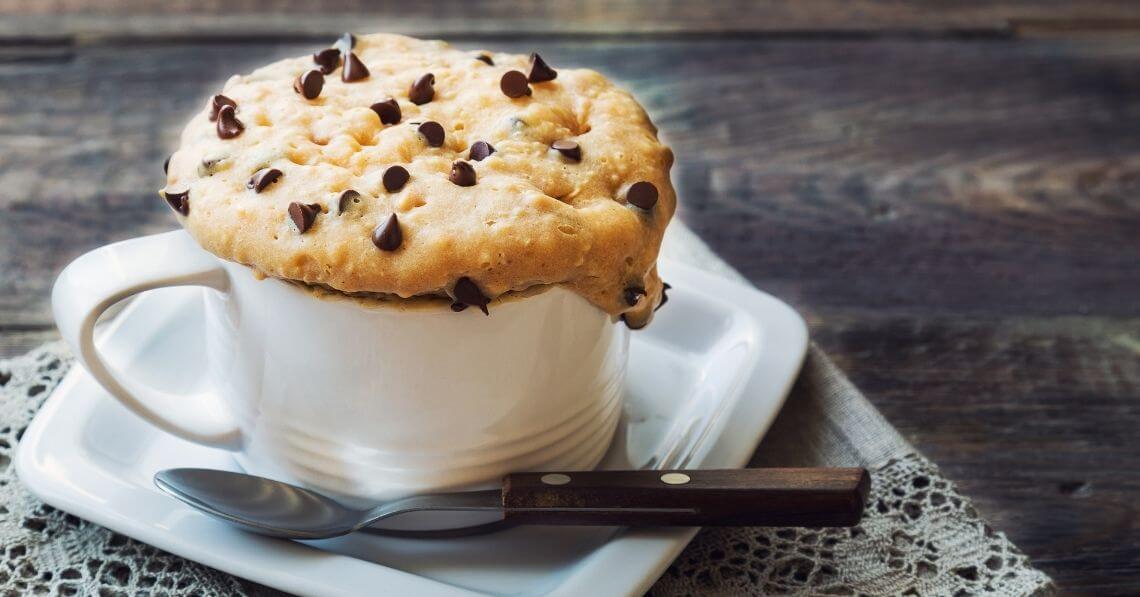 Protein-Packed Conscious Peanut Butter Chocolate Chip Muffins
This recipe is modified from Cotter Crunch if you wish to see the original recipe. We love to customize our recipes to suit dietary needs and tastes. Feel free to do the same.
Ingredients
1 ½ cups oat flour
¼ cup Live Conscious Cosmic Cacao Protein Powder
¼ teaspoon salt
2 teaspoons baking powder
½ teaspoon baking soda
2 eggs (or your favorite egg substitute)
⅔ milk (dairy or coconut works great)
1 teaspoon vanilla extract
½ cup honey (or maple syrup)
¼ cup creamy peanut butter (for less sugar, opt for almond butter and sunflower seed butter is a great nut-free alternative)
½ cup chocolate chips
Directions
Preheat oven to 350-degrees. In a large bowl, mix the dry ingredients. Whisk milk, eggs, and vanilla together in a medium bowl. In a separate bowl, mix the peanut butter and honey. Combine the wet ingredients together. Incorporate the wet into the dry ingredients until just mixed, do not over mix. Fold in chocolate chips. Spoon the batter into lined muffin tins, filling 2/3 to 3/4 full. Bake for about 20 minutes, do the toothpick test to make sure batter is baked.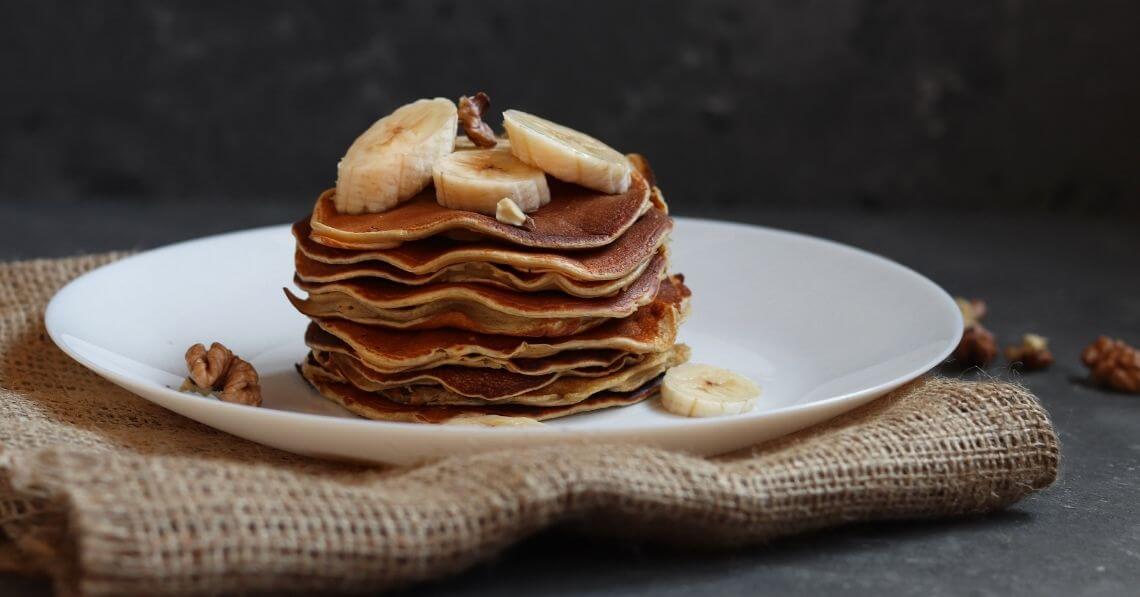 Conscious Banana Protein Pancakes
Another recipe we loved playing with is The Creative Bite's Light & Fluffy Banana Protein Pancakes. It's kind of a guilt-free pancake recipe, so pay attention because this one fills your cravings and is good for you.
Ingredients
⅓ cup Live Conscious Vanilla Dream Protein Powder
1 large ripe banana
Dollop of coconut oil
¼ teaspoon Ceylon cinnamon
¼ teaspoon baking powder
¼ teaspoon salt
2 eggs
Directions
Separate the eggs. Add the remaining ingredients to the egg yolks and beat until smooth. Turn to your egg whites and beat until they form soft peaks. Fold the whites into the banana mixture until combined.
Heat skillet to low/medium and add a dollop of coconut oil, this will prevent sticking, and we're huge fans of the power of coconut oil. When skillet reaches temperature, add about a 1/4 cup of mixture for each pancake. Look for a couple of bubbles to come up through the batter to signal that the other side is lightly browned. Then flip and cook that side.
Let's be honest, the really "bad" part about most pancakes is that they're often drowning in butter and sugar-filled maple syrup. If you can learn to appreciate the pancake for what it is and go light on the syrup, you can have these healthy treats more often. Our recommendation? Add a spoonful of vanilla yogurt to the top, finely chop 2-3 tablespoons of your favorite trail mix and sprinkle that on the yogurt, then drizzle the entire thing with honey.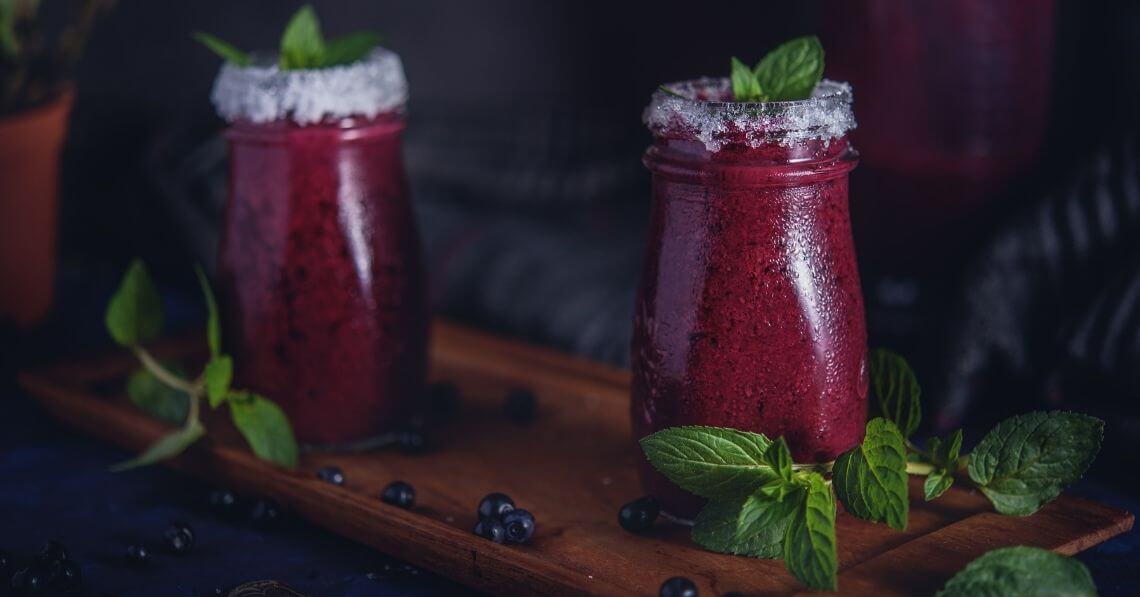 Conscious Fruity Protein Shake Recipe
Okay, if you want to go all traditional and have a protein smoothie after your workout, we don't blame you. There's something soothing and pleasant about a smoothie after sweating. We like this recipe because it's pretty straightforward, and it gives you a lot of opportunities for substitutions that can help turn it into your own concoction. Seriously, we want you to transform it into your post-workout recovery drink.
Ingredients
1 cup ice or 1 cup frozen fruit
1 scoop Live Conscious Protein Powder (Cosmic Cacao or Vanilla Dream)
1 tablespoon honey (or maple syrup)
⅓ cup coconut milk (or orange juice if using Vanilla Dream)
Directions
Blend it all until you get the consistency you want. You might need a little more ice or liquid. Now, start adding your favorite flavors to come up with a personalized recipe for this basic protein shake.
Conscious Protein Powder
The best part of all of these recipes is the Living Conscious Protein Powder. We're super proud of how delicious and effective our protein powders are. They're made with a plant-based protein, so if you're vegetarian or vegan, you can incorporate them into your favorite recipes and get that protein that might be missing. They're only 70 or 80 calories a serving, which is ideal for your weight loss goals, and they feature organic ingredients because we all know that organic is the way to go.
Waking Up To Wellness
Living your best life is about putting yourself and your health first. This means working out your hardest, relaxing equally hard, finding the center of who you are, and fueling yourself with the best organic and natural ingredients you can find.
That's why becoming a master in the kitchen is a great idea. When you can control the food you eat and have a better idea of where it's coming from, you know you're eating healthy. It takes time, practice, and a little culinary adventure.
We love playing with our recipes, and that's why we wanted to share these. Whether you're an accomplished chef or don't know the difference between an egg beater and a spatula, these easy-to-follow recipes give you a starting point. Then, it's time to play and make your own delicious concoctions.
Once you learn the basics, go ahead and start trying protein powder in more things. You'll find that it's a perfect companion to many of your favorite baked goods and some other stuff, too.