Step into fall with our favorite recipes to support your immune health. This time of year can be extra challenging for our immune system, and your daily habits and dietary choices can give you a strong foundation for immunity. Make sure you are doing everything you can to give your body the support it needs to keep you healthy.
Tips for Immune Health
Don't go overboard on sugar. This time of year, it's easy to get carried away with all of the festive treats, but sugar makes it harder for your immune system to do its job. We aren't saying you shouldn't indulge once in a while, but try to keep it to a minimum.
Making sure you've got healthy microbes in your gut can help keep cravings in check and aid your body in digesting sugar more efficiently. Eat plenty of fermented foods, get plenty of prebiotics, and take a quality probiotic daily to help balance out your sweet tooth.
Rest. Get a lot of sleep and find ways to relax and recharge. Quality sleep is essential for a healthy immune system, and finding ways to manage everyday stress can be a powerful way to support immunity. Focus on self-care practices and mind-body techniques to calm your nervous system and have a restorative effect.
Use spices in your cooking and baking. Adding common spices such as cinnamon, clove, ginger, coriander, and cayenne pepper to your recipes provides potent immune support. These provide polyphenols and other compounds that help to enhance immune responses and strengthen immune health.
Eat nourishing foods. Colorful, vitamin-rich foods, such as pumpkin, cranberries, and sweet potatoes, provide your body with nutrients that support immune function. Eat the rainbow!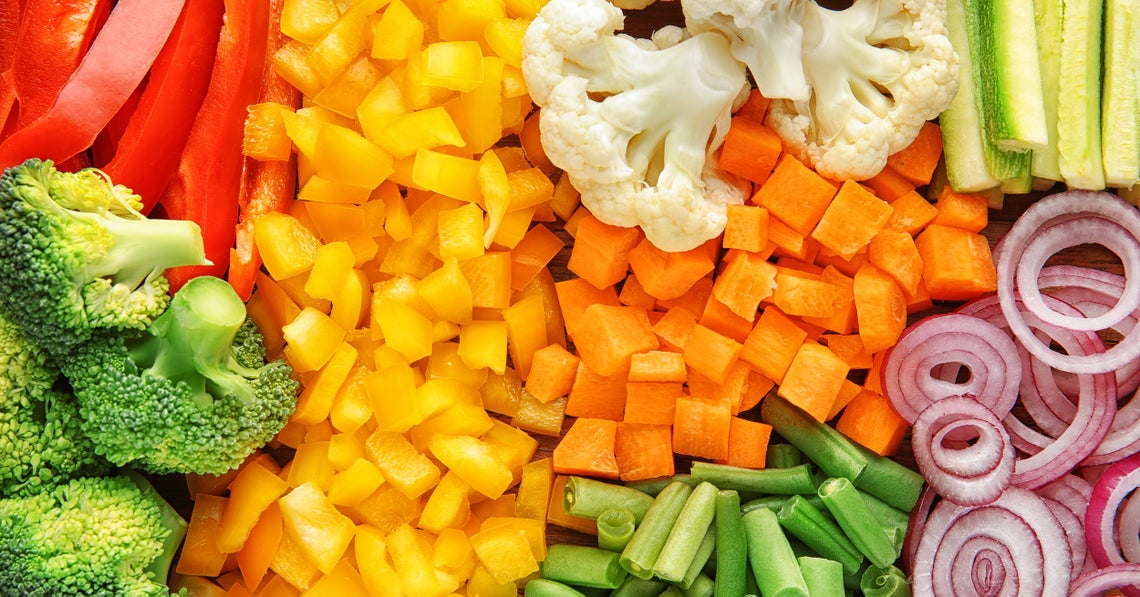 Say no. Keep your daily stress levels in check by saying no to extra obligations whenever you can. Don't let yourself get overbooked or overwhelmed so you can keep your energy for the things that really matter.
Take your supplements consistently. Give your immune system a strong foundation by supporting it with specific nutrients and herbs known for their immune benefits.
Some of the most effective herbs and supplements for immune health are:
♦ Vitamin D3
♦ Astragalus
♦ B12
♦ Elderberry
♦ Ashwagandha
♦ Vitamin C
♦ Probiotics
♦ Ginger
♦ Magnesium
Mushrooms for Immune Health
The immune benefits of these recipes rely on the impressive properties of functional mushrooms. They provide a wide range of immune-supportive compounds, including:
♦ Beta-glucans. These compounds help the immune system regulate itself and support the body's defense systems. Beta-glucans directly interact with immune cells, such as macrophages, helping them to stay responsive to everyday threats.
♦ Polysaccharides. Unique polysaccharides found in functional mushrooms, such as reishi and turkey tail, help to support antibody production and benefit healthy immune responses.
♦ Prebiotics. The kind of fibers found in mushrooms have prebiotic qualities that help to feed healthy gut bacteria. These microbes are essential to intestinal immune function and benefit many aspects of systemic immune health.
♦ Polyphenols. By reducing common oxidative stress, polyphenols help to protect immune cells and strengthen immune responses.
♦ Triterpenoids. These have a restorative effect on the immune system and help to support healthy immune activation.
Because of these healthful compounds, mushrooms have a multitude of effects on our immune system, including:
♦ Enhancing immune activity
♦ Nourishing immune cells
♦ Benefiting immune regulation
♦ Protecting immune cells
♦ Supporting healthy immune responses
Our Favorite Mushrooms for Immunity
Any edible mushroom will provide nourishment for your immune system, but there are a few that are especially potent for supporting immunity.
♦ Reishi
♦ Shiitake
♦ Turkey tail
♦ Maitake
♦ Lion's mane
♦ Cordyceps
♦ Chaga
While mushrooms are the star of these recipes, we can't forget to mention that the prebiotics, probiotics, and cacao found in Beyond Brew also provide support for the immune system. The chocolatey satisfaction is reason enough to try these recipes, and with Beyond Brew, you can enjoy something delicious while nourishing your body and mind.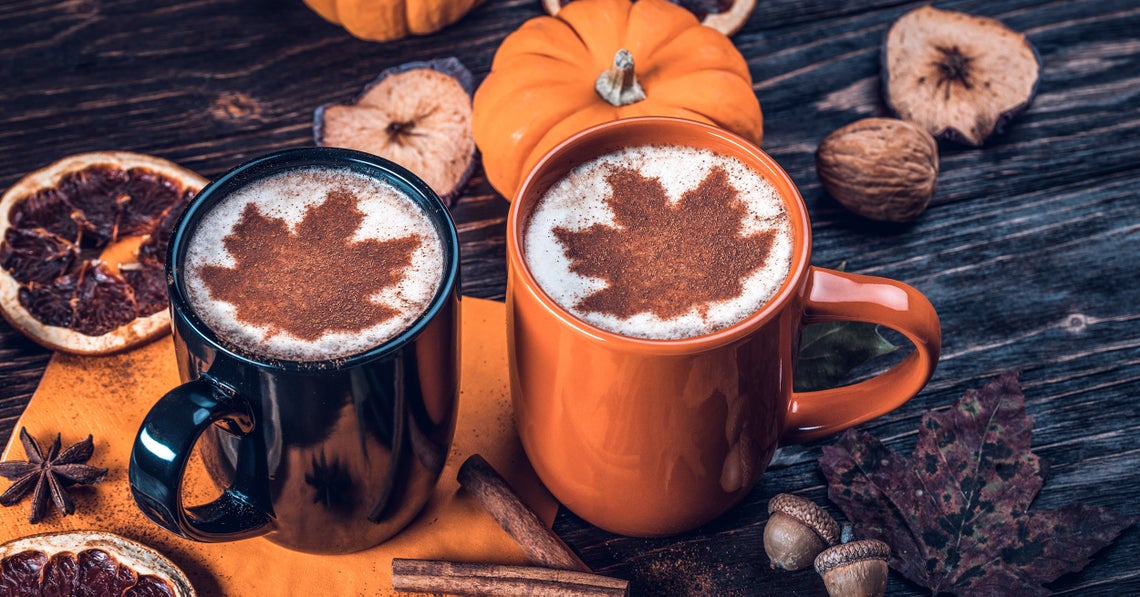 Spiced Pumpkin Beyond Brew Delight
Ingredients
1 cup of milk of choice
2 tablespoons of pumpkin puree
1 tablespoon maple syrup, brown sugar, or coconut sugar
2 teaspoons of Beyond Brew
½ teaspoon vanilla extract
¼ teaspoon ground cinnamon
⅛ teaspoon ground nutmeg
⅛ teaspoon ground ginger
A pinch of ground cloves
A pinch of sea salt
Instructions
Add all of the ingredients to a blender and blend until combined. Pour into a small saucepan and heat over medium heat until the mixture starts to simmer. Pour into a mug, let cool slightly, and top with whipped cream or coconut cream and a sprinkle of cinnamon.
Ginger Infused Hot Cocoa
Ingredients
8 ounces milk of choice (we like almond or oat milk)
¼-½ inch piece of fresh ginger, sliced
2 teaspoons Beyond Brew
1 teaspoon organic cocoa powder (optional)
1-2 teaspoons of sugar (to taste)
2 teaspoons of water
Instructions
Heat the ginger and milk in a small saucepan over low to medium heat and simmer for about 5 minutes. While the milk is warming, mix Beyond Brew, cocoa powder, and sugar in a mug. Stir in the water and mix until it becomes a paste. Scoop the chocolate mixture into the milk and whisk until well incorporated and slightly frothy. Remove the ginger slices, pour into the mug, and top with whipped cream, coconut cream, and/or sprinkles of minced ginger candy.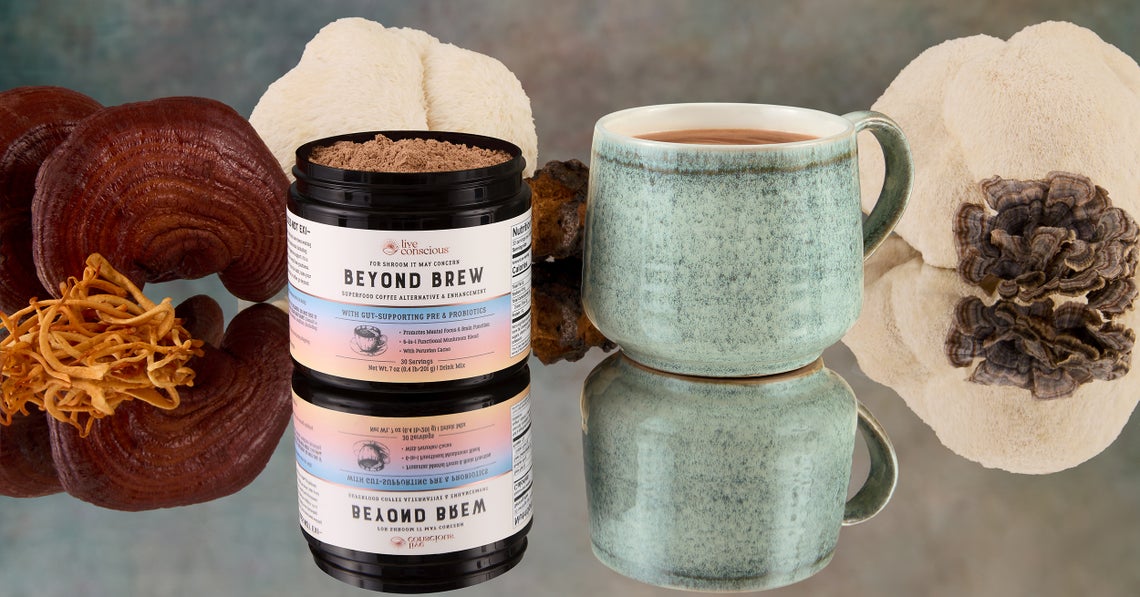 Hot Chai Beyond Brew Chia Pudding
Ingredients
1 cup milk of your choice (we like coconut or almond milk)
3 tablespoons chia seeds
1 - 2 tablespoons maple syrup
2 teaspoons Beyond Brew
1 teaspoon vanilla extract
½ - 1 teaspoon chai spice blend (depending on how much spice you like)
¼ teaspoon salt
Chai Spice Blend
3 teaspoons ground cinnamon
2 teaspoons ground ginger
1 teaspoon ground cardamom
¼ teaspoon ground clove
⅛ teaspoon black pepper
You can also substitute the chai spices with your favorite pumpkin pie spice or ¼-½ teaspoon of cinnamon.
Instructions
Combine chia seeds and milk in a bowl, stirring until combined. Let sit for 15-20 minutes (you can skip this step if you are in a rush; just cook a little longer to thicken). Add the chia and milk mixture with the remaining ingredients in a small saucepan and whisk to combine. On low heat, slowly bring to a simmer, stirring occasionally. Turn to low and let warm for 4-5 minutes, continuing to stir. Pour into a bowl and top with chopped pecans, walnuts, shredded coconut, or granola if desired.
Awaken to Wellness
You will LOVE supporting your immune system when it tastes so good! With Beyond Brew in your cup (or bowl), you can support not only immunity but focus, concentration, healthy energy, and gut health as well. Filling your life with daily habits that bring you wellness through nutrition is an effective (and delicious!) way to empower your immune system and support long-lasting health.