Are you ready to start doing things again? To get out of the house and enjoy the weather, spend time with friends, go to events? We sure are! With spring just around the corner, these fresh protein recipes are a healthy start to what should be one of the best summers in what feels like forever.
Conscious Coconut Tropical Protein Smoothie
Why not start your day with a smoothie that tastes like you're on a tropical vacation? And this delicious treat is so much more than just tasty. One of the key ingredients is our organic Live Conscious® Vanilla Dream protein powder. You know that protein powder has numerous health benefits to help you look and feel your best. But that's not the only beneficial ingredient in this smoothie. Coconut is high in manganese for bone health and metabolism support, while mangoes and tangerines are high in antioxidants and vitamins that support your immune system.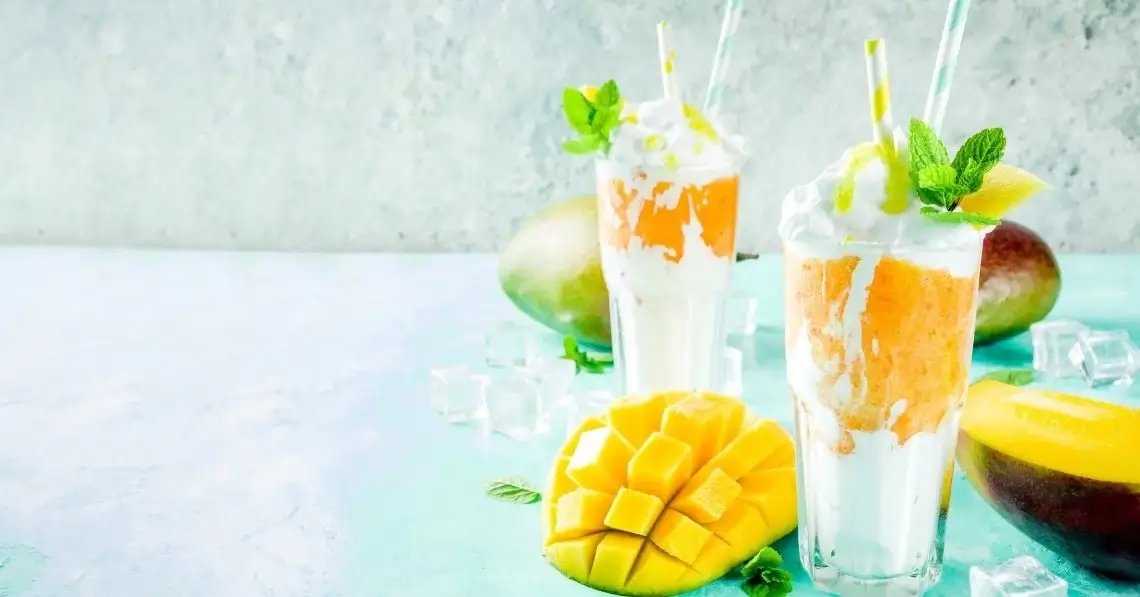 Ingredients:
6 ounces coconut water
½ cup mango
1 tangerine, peeled with any pit and seeds removed
4 ounces unflavored or vanilla yogurt
1 tablespoon coconut oil, warmed slightly until it's liquid
1 scoop Live Conscious® organic Protein: Vanilla Dream
1 cup ice
Instructions:
Combine all ingredients into your food processor until they're completely mixed and the consistency that you want. Enjoy!
Conscious Vegan Banana Vanilla Protein Ice Cream
It's not all about smoothies with protein powders. In fact, a clever cook can come up with all sorts of ways to add protein to their favorite foods.
The original recipe for this ice cream says it can be made with only three ingredients but then suggests adding a milk of your choice for better consistency. We think the milk is essential to getting a good faux ice cream consistency, so we've included it in our recipe. This recipe is basically made of bananas, so the flavor is more banana than vanilla, but it's delicious, and did you know that bananas are loaded with health benefits? They might even support healthy weight management.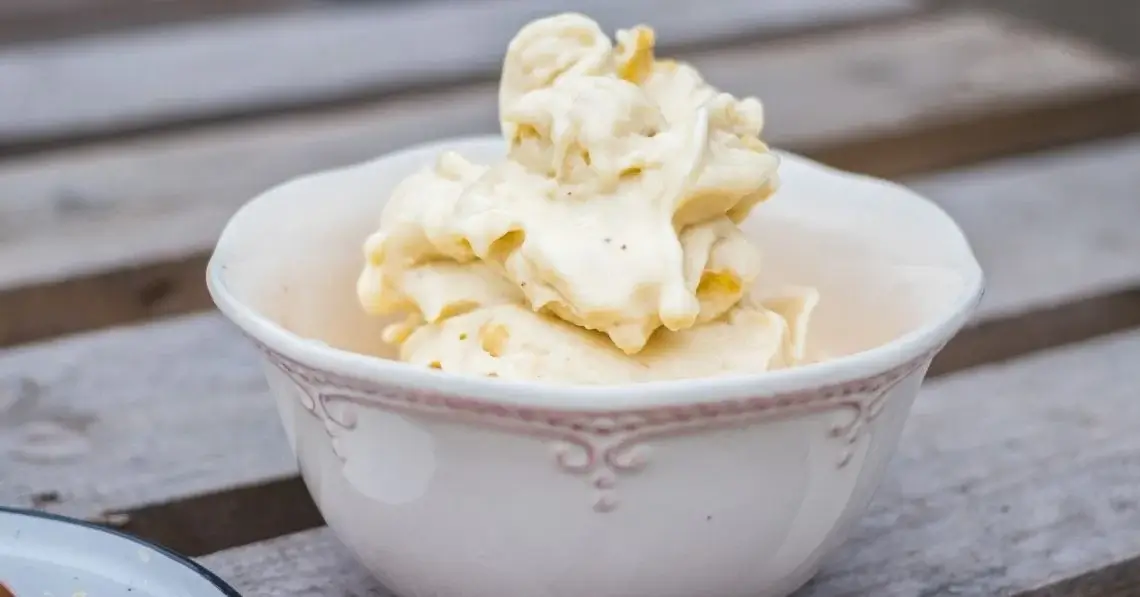 Ingredients:
4-5 medium bananas, chopped and frozen
1 scoop Live Conscious® organic Protein: Vanilla Dream
¼ cup sweetener
1-4 tablespoons vegan milk of your choice
Instructions:
This does take a little planning because you'll want to chop your bananas up and then freeze them. Add the bananas to your food processor and process until smooth. Then add sugar and Vanilla Dream and blend.
Begin adding your vegan milk to get the consistency you want. Add one tablespoon at a time and blend.
Transfer your mixture to a small baking pan or loaf pan and spread it out. Place in the freezer for at least an hour. You might want to stir it once after about 30 minutes. After an hour, it should have an ice cream consistency and be ready to eat. It makes for a perfectly cool treat for a hot summer day.
Conscious Chocolate Peanut Butter Protein Balls
There's just something about chocolate and peanut butter that's utterly delicious. This recipe is just what you need to satisfy that urge. Even better, it's a no-bake recipe, so it's super easy. It also can be a lot of fun to make with the kids because they'll love these healthy treats, and they're also messy to make—what little one doesn't love that?
We're most excited about this way to use our organic Live Conscious® Cosmic Cacao protein powder because it's the perfect companion to our delicious chocolate flavor. You can find the original recipe at Salt and Baker.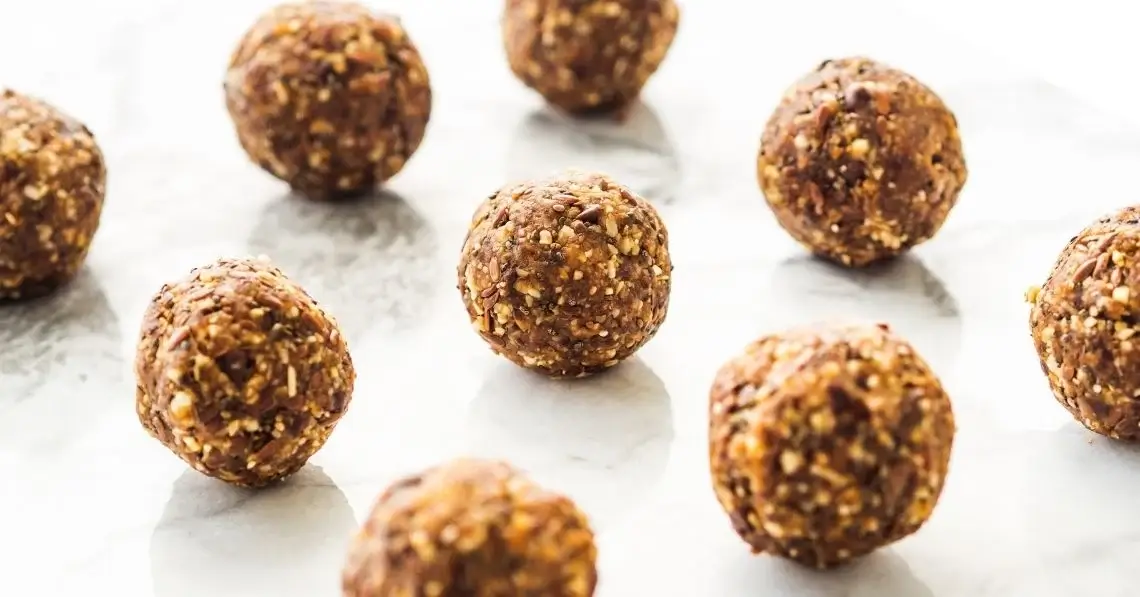 Ingredients:
1 cup rolled oats
¼ cup mini chocolate chips
⅓ cup Live Conscious® organic Protein: Cosmic Cacao
½ cup peanut butter
3 tablespoons honey
3 teaspoons water
Instructions:
Combine all ingredients. If it's too dry, add a teaspoon of water at a time to get your desired consistency.
Roll into 1 inch sized balls. Line a baking sheet with waxed paper and place the balls on it. Place the baking sheet with balls in the refrigerator for 20 minutes to chill. Transfer to an airtight container and store in the refrigerator for about a week or store in the freezer for a couple of months.
Conscious Vegan Chocolate Protein Brownie Bites
Did someone say brownies? Yes, please! This flourless recipe satisfies a lot of your cravings without any guilt. It's vegan, keto, and paleo. And, of course, they're packed with healthy protein.
We're going to confess; we like to go a little overboard on these. While you can pop one in your mouth for a sweet treat, we like to add a couple of them (who are we kidding, like four) to the banana ice cream above and then drizzle raspberry sauce over the top. It's so delicious, but it's not a low-calorie treat, so it's best to save this indulgence for a special occasion. But do give it a try. Your toes will curl—it's that good!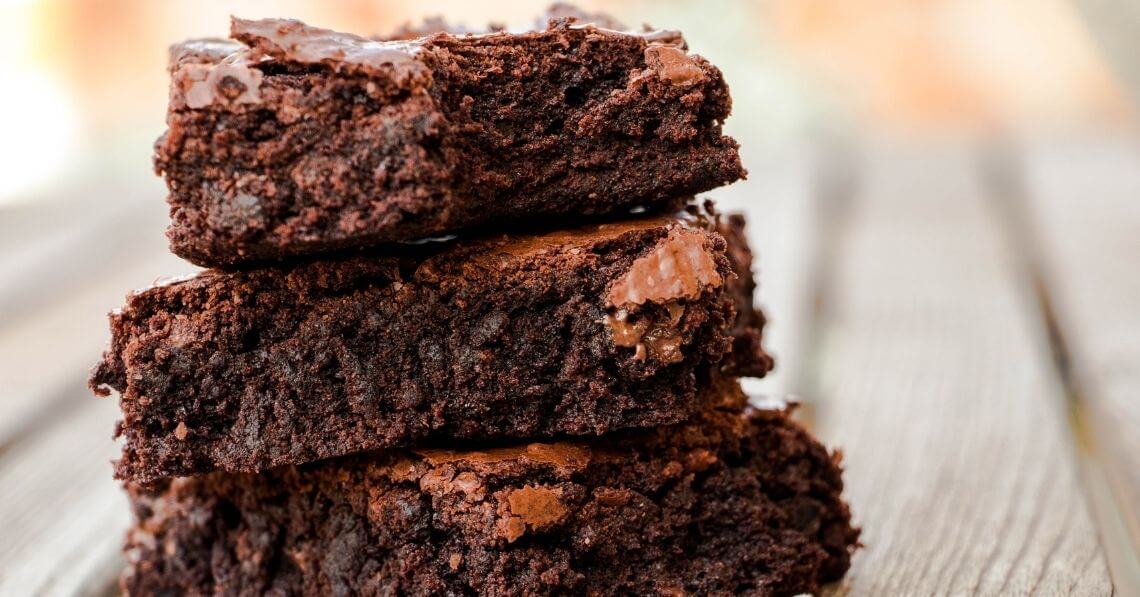 Ingredients:
3 bananas
½ cup nut butter or nut butter alternative
¼ cup Live Conscious® organic Protein: Cosmic Cacao
1 teaspoon liquid Stevia or one serving of your favorite liquid sweetener
Instructions:
Preheat oven to 350°. Grease a mini muffin tin or use liners. Puree the bananas, and mix in the other ingredients. Pour into mini muffin tin. You can fill them to the top as they don't rise when baking like normal muffins. Bake 12 – 15 minutes. Do the toothpick test to check for doneness. Refrigerate or freeze after cooling.
If you liked this recipe, find the original and similar ones at The Big Man's World. Or keep following our blog!
Waking up to Wellness
A smoothie recipe, delicious ice cream, protein balls, and brownies. Now that's some variety and inventive ways to use your organic Protein by Live Conscious® to support your health goals. The best part is these options help you make healthy, conscious choices, and it's really all about that, isn't it?