Mother's Day is approaching, and it seems to get harder and harder to come up with great gift ideas for mom. Flowers and tasty treats are wonderful, but they're so traditional. You want to do something different – something that fits with how super-incredible your mom is. We get it.
Our team got together for a good, old-fashioned brainstorming session, and this is what we came up with. All moms are busy; some moms are really busy. Here's our gift guide with thoughtful, conscious ideas that your on-the-go mom can really use.
Beyond Collagen Capsules
You love our products, right? Why not introduce your mom to one of the best things she can do for her health and wellbeing. Imagine giving her the gift of looking and feeling better. Who doesn't want that? That's why we think our Beyond Collagen Capsules are a great gift idea.
These capsules have the power of five different types of collagen for healthier skin, hair, nails, joints, and more. It's a boost that includes vitamin C and biotin, which help your body process collagen and make the most of it.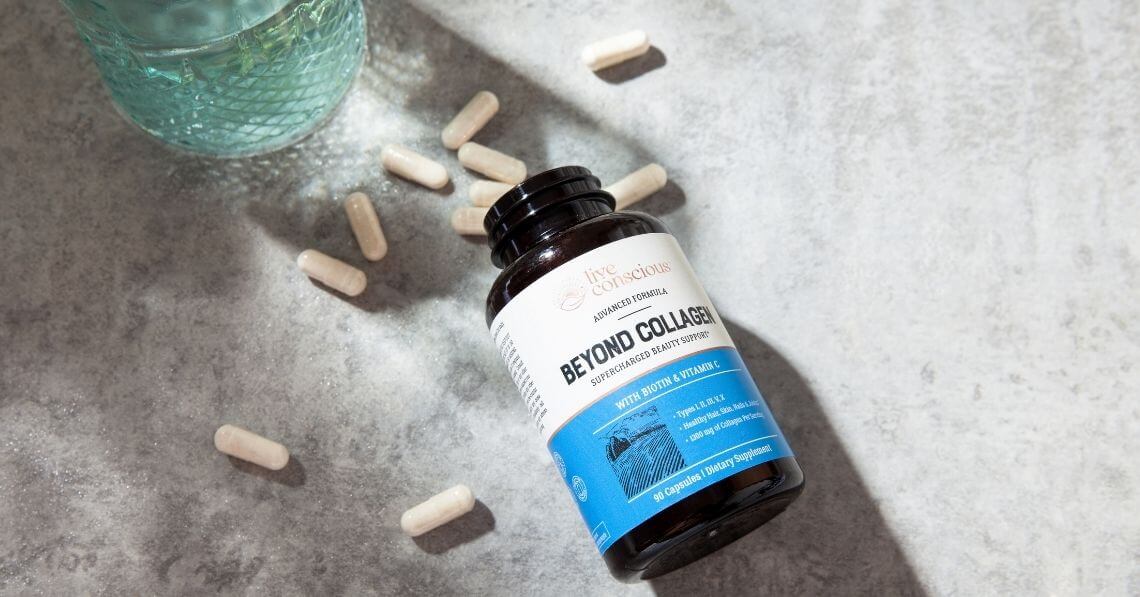 Phone Charger
So, a phone charger sounds like a practical gift, not exciting at all, right? Wrong! There are actually some very cool and share-worthy chargers out there. She'll love showing off this practical gift with her social clan, and you'll get all the raves for being so incredibly thoughtful. Imagine a bike-powered charger, solar chargers, even an imitation bonsai tree charger.
Travel Perfume
Just about every perfume comes in a handy travel size. This not only lets you find mom's favorite, but the price tag is typically very reasonable. Now she can dart about doing all of those mom things she has to accomplish in a day, but she'll have her favorite scent with her.
By the way, perfume is making a comeback. Scientists have found that smells can make you happier. The trick is finding the right scents. Maybe you don't want to get her the perfume she usually uses, so why not try a set of travel perfumes with different scents so she can break out of her routine and try something new?
Personalized Water Bottle
She's constantly on the go, and she totes that water bottle everywhere, right? Slap your mug on that bottle to keep her thinking of you. Of course, it doesn't have to be your face she sees; it can be a grandchild or anybody she loves. Create a sticker collage of all of her children, her lovely garden, her favorite travel pictures – whatever you think will pick her up during the day and put a smile on her face.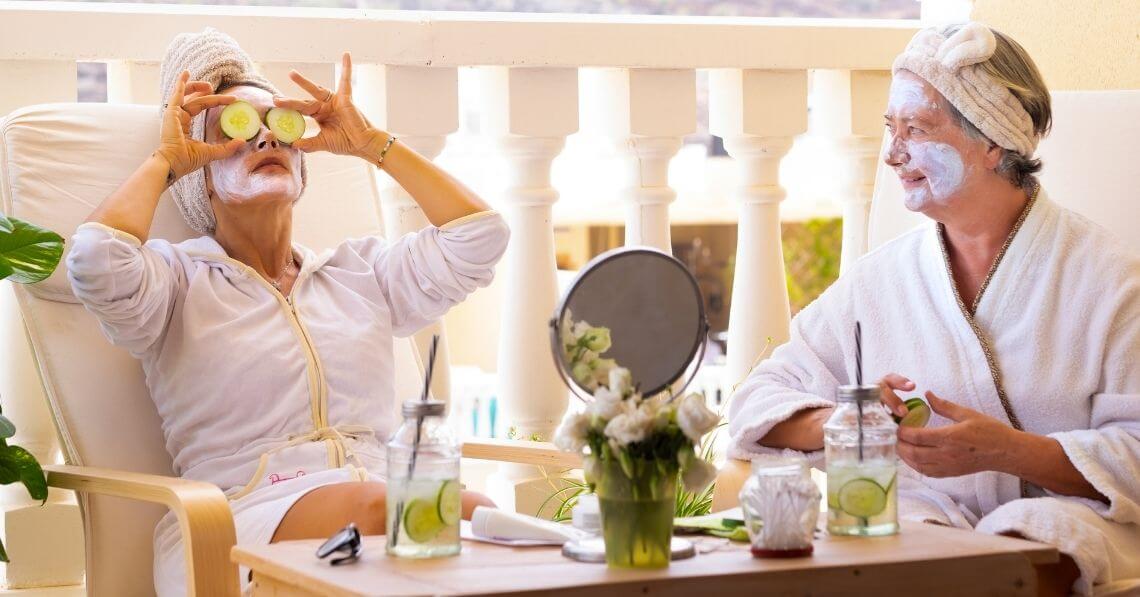 At-Home Spa Day
So maybe going to a spa isn't in the cards. And to be honest, getting mom to commit to a day of pampering can be tricky for many people. But what if you brought the spa experience to her? What a great way to treat her to a luxurious self-care experience. The best part is she can indulge whenever she wants and as much as she wants. Use the ideas as part of her spa kit, but you know your mom best, so maybe you can come up with a creative idea or two that she'd love.
♦ Scented candles
♦ Wine
♦ A bath salts bundle
♦ Chocolates
♦ Essential oils
♦ Pedicure kit and fresh new nail color (of course)
♦ Face mask
♦ A luxe satin kimono robe (all the rage and a must, for sure)
♦ A new, super-soft face towel
♦ A bestseller
♦ Tea
♦ Scented soap
♦ Loofa
♦ A basket of mind, body, and spirit balancing treats from Live Conscious
Crafty Tote
Having a slew of reusable tote bags is the way to go. They're perfect for grocery and farmer's market shopping, going to the beach, moving, and so much more. But you can turn this modern essential into a wonderful gift by having a crafty tote day.
Gather some stencils, fabric paints, a handful of inexpensive tote bags, and make sure to bring your imagination. Because the one thing that's better than just giving mom a gift is spending time together making one. When you're decorating the totes together, the finished product is transformed from just another tote bag to something that's filled with the memories of your day together. This might even become an annual crafty tradition. You'll both love it, and it doesn't matter how the end result looks.
Personalized Puzzle
Did your mom pick up the puzzle bug during Covid quarantine? So many people did, and it's sure to stick around. Who can resist the satisfaction of putting together a fantastic puzzle? And puzzles are a wonderful way to destress and unwind.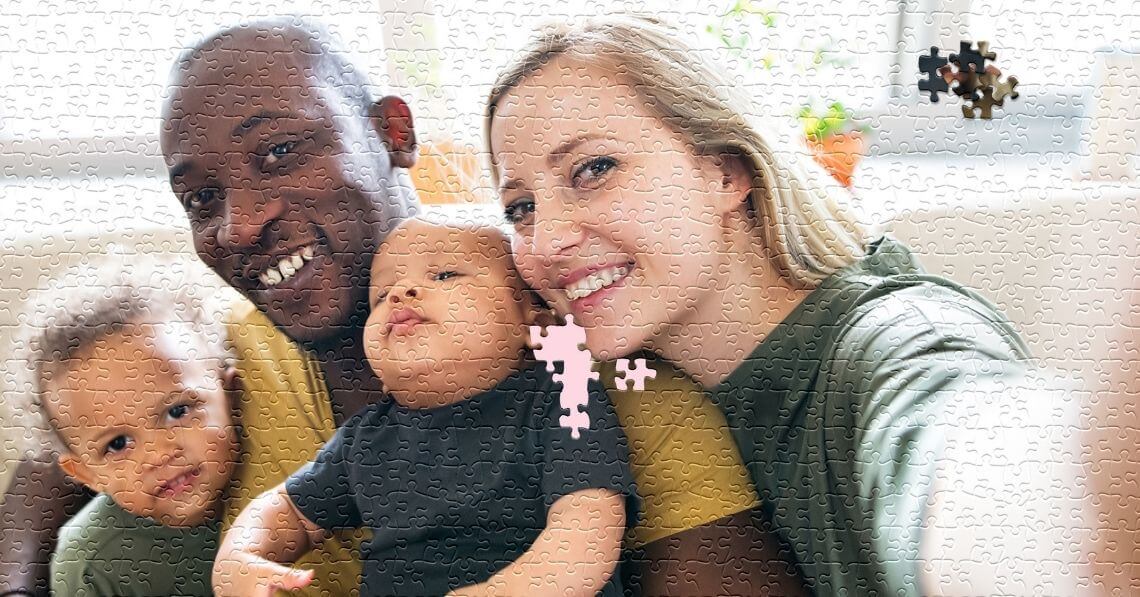 How about creating a personalized puzzle that's full of favorite family pictures. This is such a great idea, we think you'll find it's not just mom's new favorite thing, but it's something you're going to be doing whenever you need a fresh gift idea.
Mindful and Grateful Gift
You understand the science behind mindfulness and gratefulness but does mom? Whether she's new to the idea or a devotee, a few gifts in this vein are a great idea, and they don't have to take up a great deal of her precious time.
Mindful cards are becoming very popular, and they're a great reminder of what's important and staying present. Using one each day to center your thoughts in the morning can set the tone for the entire day. Gratitude journaling at night can help you sleep better. Put them together, and they create a lovely cycle of balance and harmony. Now that's a powerful gift!
Waking Up To Wellness
Giving the best Mother's Day gift doesn't take a lot of money, and it certainly doesn't need to be extravagant. What you need is to be conscious. You know your mom probably better than almost anyone else; what are the things she really loves? It's thoughtful gifts that reflect your mom's tastes that mean the most. A gift basket with some Beyond Collagen Capsules thrown in is a way to show your mom you care about her and her health.
Sometimes, just spending time with your mom is the best gift of all. If none of our ideas struck a chord with you, then maybe simply being present with her is the gift she desires most.