365 Day, 100% Money-Back Guarantee
Manufactured in the USA with globally sourced ingredients
@Byrdie has named #LiveWellLabs Collagen Peptides "Top 13 Best Collagen Powders"
@USWeekly has named #LiveWellLabs MagWell "Top 5 Zinc Supplements That Have Amazon Reviewers Feeling Their Best"
@FabFitFun has named #LiveWellLabs Collagen Peptides "The Best Overall Collagen Peptides Supplement for Hair, Skin, & Nails."
@Observer has named #LiveWellLabs Beyond Greens "The Best Superfood Powders for Your Daily Dose of Greens"
@Discover has named #LiveWellLabs OmegaWell "Top 10 Best Fish Oil Supplements"

@MedicalNewsToday has named #LiveWellLabs OmegaWell "The Best Omega-3 Supplement"
@GlobeNewswire has named #LiveWellLabs Collagen Peptides "One of the Best Collagen Supplements of 2021"
How it Works
We're here to support you on your wellness path, young Ashwaghandi.

It's as simple as two cap-souls, daily to arrive at destination: ZEN.*

ZenWell® combines clinically studied KSM-66®, the highest concentration, full-spectrum ashwagandha root extract on the market, with AlphaWave®, a proprietary and pure L-Theanine amino acid.*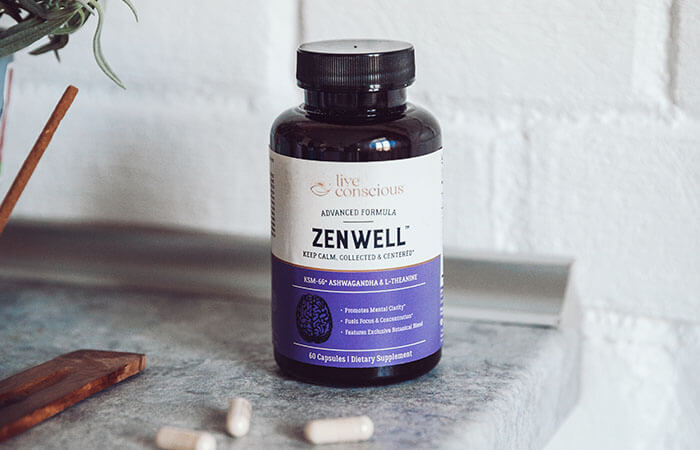 Key Ingredients
KSM-66®

The highest-concentration ashwagandha extract on the world market today.*

AlphaWave®

A potent form of L-theanine shown to help stimulate alpha waves in the brain for relaxation without drowsiness.*
Shop NowView Full Nutrition Label >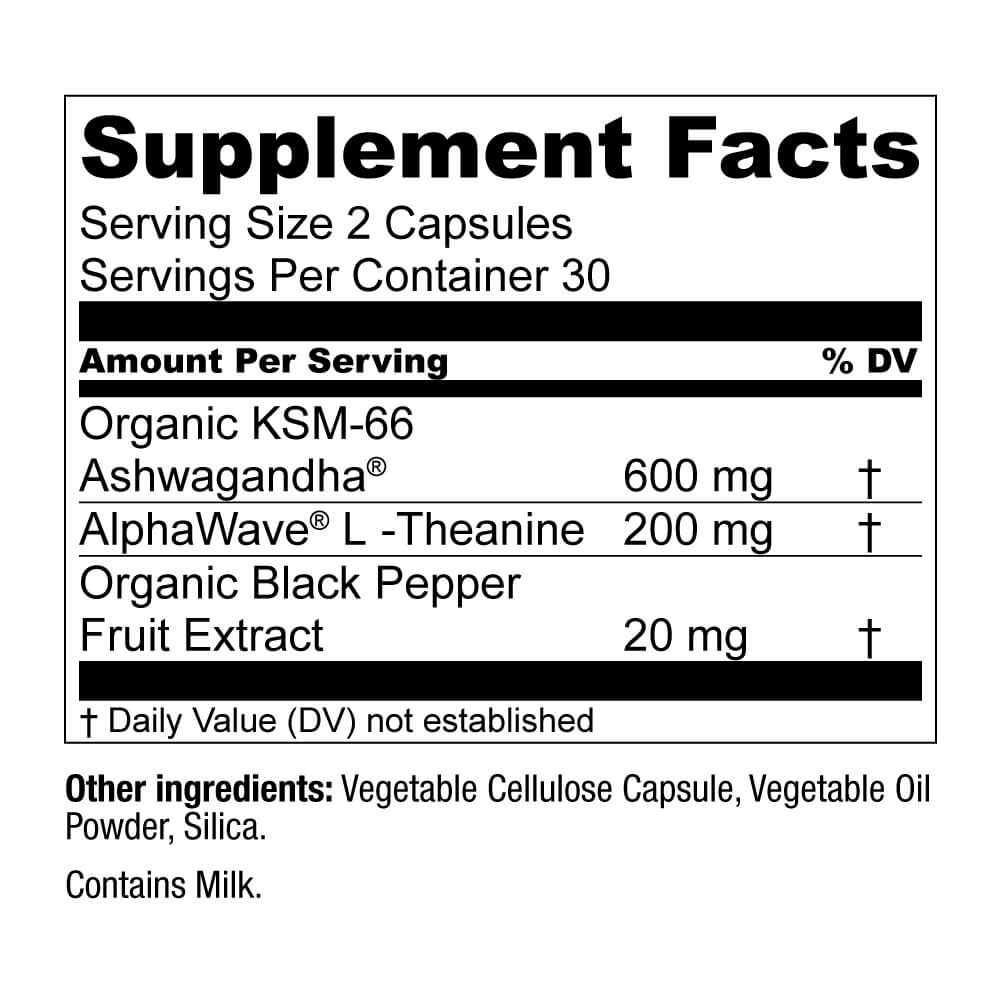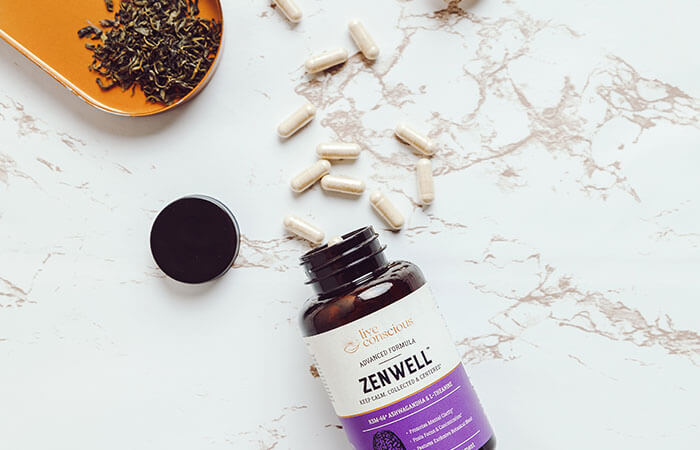 Science & Creation
Ashwagandha has been known for centuries to help promote a healthy response to everyday stress, over-work, and fatigue, as well as support normal levels of mental clarity, concentration, and alertness.*

KSM-66® has been evaluated in 13 "Gold Standard" human clinical trials for a high-potency, full-spectrum extract.*

AlphaWave® is pure L-theanine. Research suggests AlphaWave® may help:
• Improve quality of sleep*
• Heighten mental acuity*
• Promote concentration*
• Support the immune system*
how to take & transcend
Take 2 capsules once daily with a meal and 8 oz of water.
Manufactured in the USA

Our line of consciously-crafted products, manufactured in the USA with domestic and imported ingredients, employs stringent quality control standards that meet or exceed expectations set by cGMP (Current Good Manufacturing Practices).

3rd Party Tested

We double down on our commitment to truth in labeling, ingredient safety, and product potency with independent, 3rd party testing, giving you peace of mind that what's on the label is also what's inside the bottle.
why they adore it
It helps me stay calm and keep my focus at work and when exercising. Great product!
Better mental focus and wellbeing.
I'm on my second bottle, for the first time in years I feel calmer, I have seen a massive difference, I feel so much better taking this!
In the interest of transparency, we never use incentives to influence these reviews.