365 Day, 100% Money-Back Guarantee
@Byrdie has named #LiveWellLabs Collagen Peptides "Top 13 Best Collagen Powders"
@USWeekly has named #LiveWellLabs MagWell "Top 5 Zinc Supplements That Have Amazon Reviewers Feeling Their Best"
@FabFitFun has named #LiveWellLabs Collagen Peptides "The Best Overall Collagen Peptides Supplement for Hair, Skin, & Nails."
@Observer has named #LiveWellLabs Beyond Greens "The Best Superfood Powders for Your Daily Dose of Greens"
@Discover has named #LiveWellLabs OmegaWell "Top 10 Best Fish Oil Supplements"

@MedicalNewsToday has named #LiveWellLabs OmegaWell "The Best Omega-3 Supplement"
@GlobeNewswire has named #LiveWellLabs Collagen Peptides "One of the Best Collagen Supplements of 2021"
How it Works
Advances in technology and changes in lifestyle (endless scrolling on our devices) have taxed our eyes to the point of experiencing a lifetime of blue light in just a few decades.*

At Live Conscious®, we believe there's no reason to be blue—that's our point of view.* Our cutting-edge softgels feature Lutein and Astaxanthin, ingredients that are clinically shown to:
• Promote eye health, even when looking at a screen for long periods*
• Help alleviate typical pressure behind the eyes*
• Assist alignment with your circadian rhythm*
• Support visual clarity*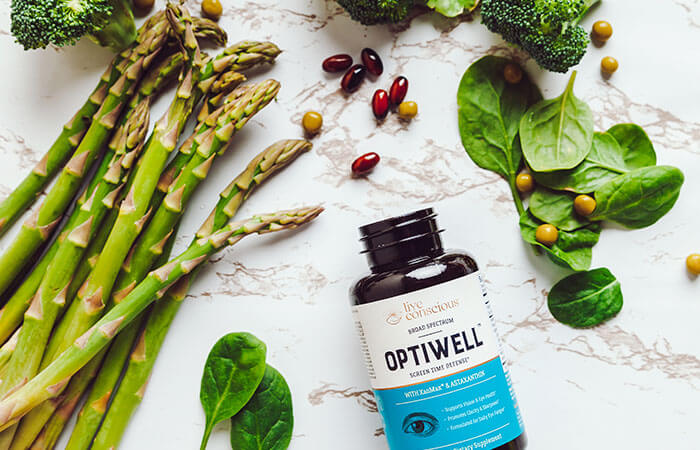 Key Ingredients
XanMax®

A proprietary formulation of lutein and zeaxanthin extracted and purified from marigold flowers, XanMax® helps promote the body's natural antioxidant defenses.*

Vitamin E

An essential vitamin with powerful antioxidant properties that can support many systems in the body, including the eyes.*

Astaxanthin

Found naturally in marine organisms, astaxanthin can promote eye health.*
Shop NowView Full Nutrition Label >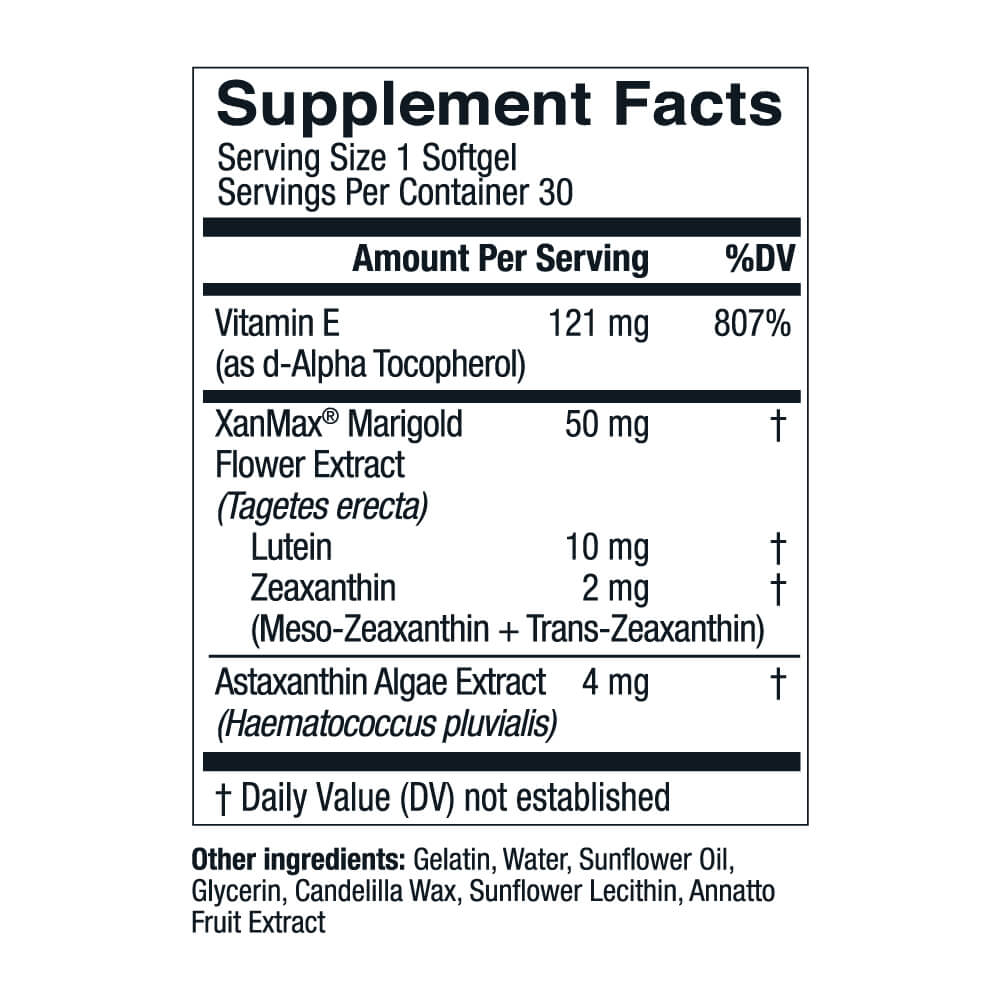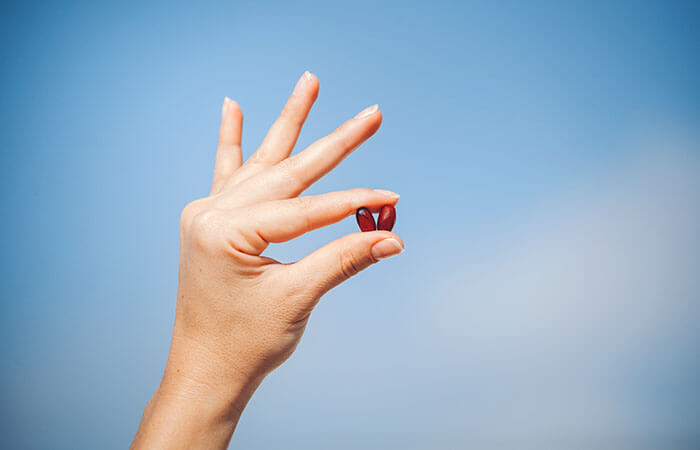 Science & Creation
How does OptiWell help protect your eyes? By improving your natural defenses.*

Your eyes contain two important antioxidants, lutein and zeaxanthin, that help protect the cells in your eyes.*

We formulated OptiWell with a naturally-sourced Lutein concentrate, XanMax®, which contains the optimal doses of lutein and zeaxanthin to support focus on close objects, promote blood flow to the retina, and help reduce occasional eye tension.*

The other important ingredient in eye health? Vitamin E, which helps protect against common oxidative stress which has been known to cause occasional damage to the cells in your eyes.*

Put all this together with the powerful antioxidant astaxanthin, and you have a crystal-clear idea of how much OptiWell can keep your sights set on fresh.*
how to take & transcend
Take one (1) capsule daily.
Manufactured in the USA

Our line of consciously-crafted products, manufactured in the USA with domestic and imported ingredients, employs stringent quality control standards that meet or exceed expectations set by cGMP (Current Good Manufacturing Practices).

3rd Party Tested

We double down on our commitment to truth in labeling, ingredient safety, and product potency with independent, 3rd party testing, giving you peace of mind that what's on the label is also what's inside the bottle.
why they adore it
In the interest of transparency, we never use incentives to influence these reviews.