365 Day, 100% Money-Back Guarantee
@Byrdie has named #LiveWellLabs Collagen Peptides "Top 13 Best Collagen Powders"
@USWeekly has named #LiveWellLabs MagWell "Top 5 Zinc Supplements That Have Amazon Reviewers Feeling Their Best"
@FabFitFun has named #LiveWellLabs Collagen Peptides "The Best Overall Collagen Peptides Supplement for Hair, Skin, & Nails."
@Observer has named #LiveWellLabs Beyond Greens "The Best Superfood Powders for Your Daily Dose of Greens"
@Discover has named #LiveWellLabs OmegaWell "Top 10 Best Fish Oil Supplements"

@MedicalNewsToday has named #LiveWellLabs OmegaWell "The Best Omega-3 Supplement"
@GlobeNewswire has named #LiveWellLabs Collagen Peptides "One of the Best Collagen Supplements of 2021"
How it Works
MagWell® combines the cardiovascular support of magnesium with D3 and zinc to support bone mineralization and immune health.* These essential nutrients work together to maintain proper cellular and nervous system function while also strengthening the body's musculoskeletal system.*
With support for bone, muscle, and immunity, MagWell® provides an array of important nutrients for the body's overall health.*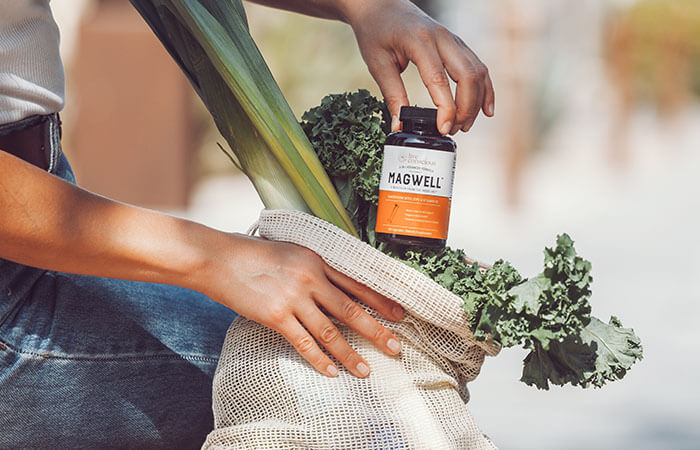 Key Ingredients
MAGNESIUM

Magnesium is an essential nutrient for your overall health as well as bone, muscle, and immunity support.*

ZINC

With numerous benefits, zinc is also important for a healthy immune system.*

VITAMIN D3

The "sunshine" vitamin, vitamin D3 provides immune and bone health support.*
Shop NowView Full Nutrition Label >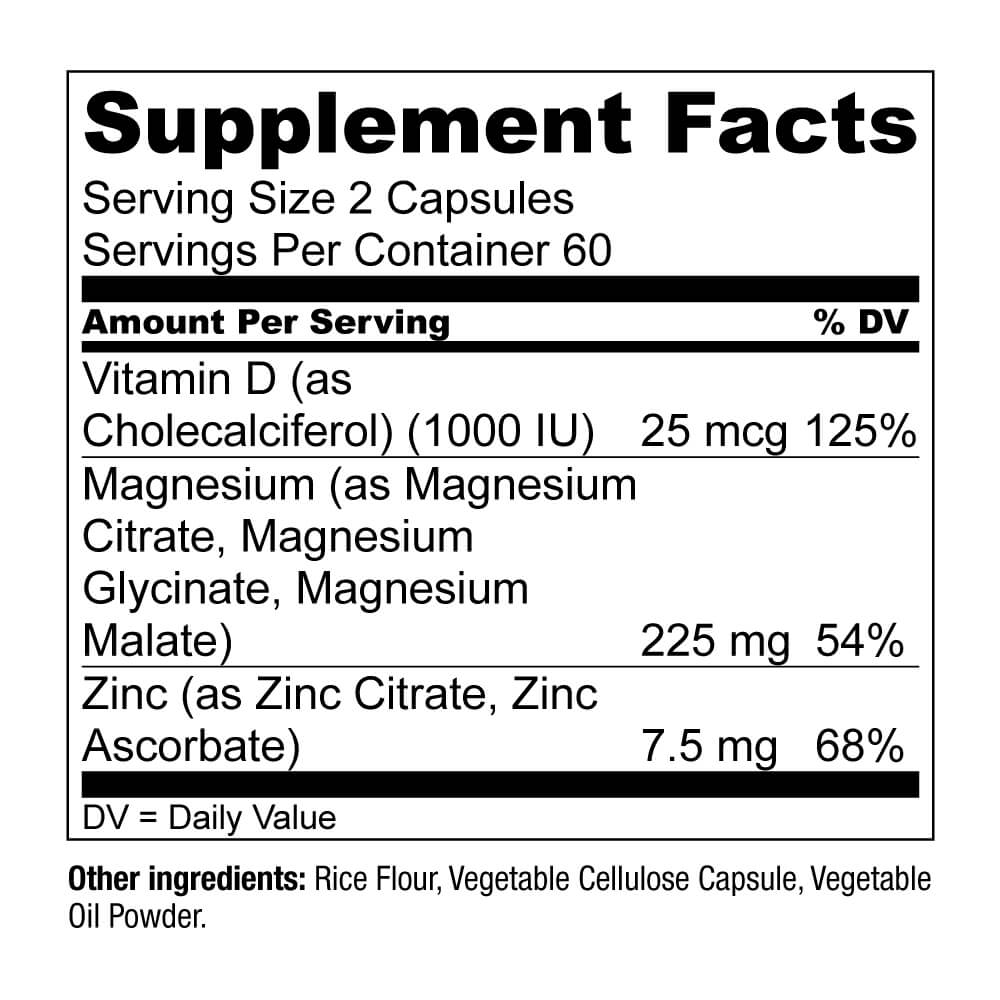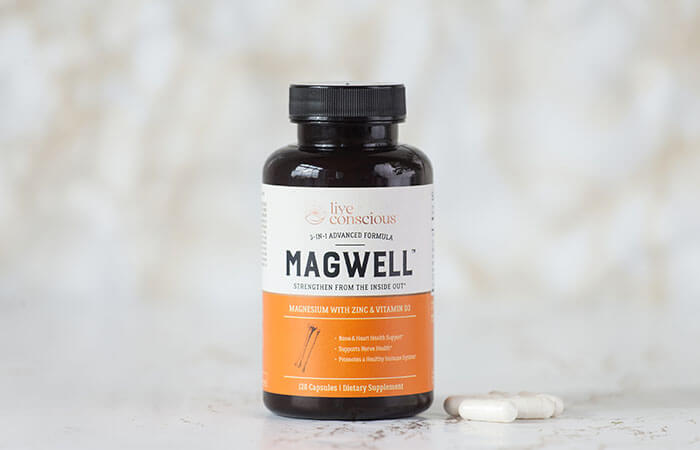 Science & Creation
Your body cannot produce magnesium or zinc, so MagWell® uses three different types of magnesium that are each more effectively absorbed than magnesium oxide.*

Magnesium helps maintain the healthy balance of heart activity, supporting overall cardiovascular function, while combining with Vitamin D3 to support bone strength.*

Magwell® uses zinc citrate and zinc ascorbate, which are both bioavailable forms of zinc. When combined, zinc and magnesium support optimal immune health and neurotransmitter activity, which promotes cognitive function and helps maintain a healthy mood.*
how to take & transcend
Take 2 capsules once daily with 8 oz of water.
Manufactured in the USA

Our line of consciously-crafted products, manufactured in the USA with domestic and imported ingredients, employs stringent quality control standards that meet or exceed expectations set by cGMP (Current Good Manufacturing Practices).

3rd Party Tested

We double down on our commitment to truth in labeling, ingredient safety, and product potency with independent, 3rd party testing, giving you peace of mind that what's on the label is also what's inside the bottle.
why they adore it
I have recommended to many people because I was honestly surprised that it has helped me get better sleep.
I love, love, love these! After the first bottle I subscribed so I would never run out.
One covers many nutrient needs. Didn't notice any changes in sleep quality; definitely noticed benefits to stress relief.
In the interest of transparency, we never use incentives to influence these reviews.