365 Day, 100% Money-Back Guarantee
@Byrdie has named #LiveWellLabs Collagen Peptides "Top 13 Best Collagen Powders"
@USWeekly has named #LiveWellLabs MagWell "Top 5 Zinc Supplements That Have Amazon Reviewers Feeling Their Best"
@FabFitFun has named #LiveWellLabs Collagen Peptides "The Best Overall Collagen Peptides Supplement for Hair, Skin, & Nails."
@Observer has named #LiveWellLabs Beyond Greens "The Best Superfood Powders for Your Daily Dose of Greens"
@Discover has named #LiveWellLabs OmegaWell "Top 10 Best Fish Oil Supplements"
@MedicalNewsToday has named #LiveWellLabs OmegaWell "The Best Omega-3 Supplement"
@GlobeNewswire has named #LiveWellLabs Collagen Peptides "One of the Best Collagen Supplements of 2021"
How it Works
K2+D3 combines highly bioavailable ingredients to build and maintain strong and healthy bones.*

MenaQ7® Menaquinone-7, the only clinically backed form of vitamin K2, works together with vitamin D3 to help boost proper calcium absorption and utilization to enhance bone strength and health.*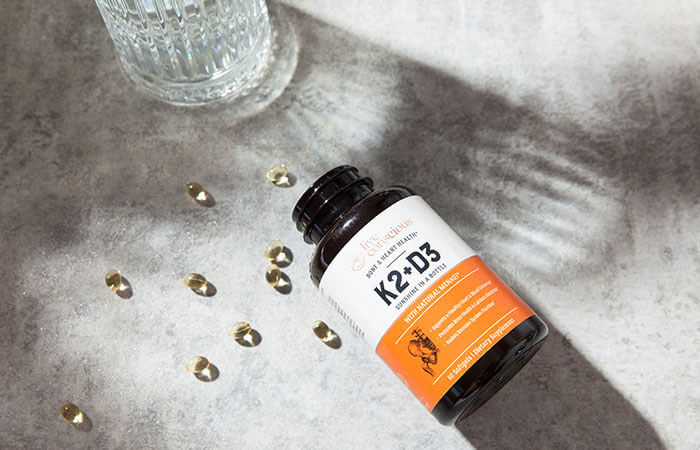 Key Ingredients
MenaQ7® Vitamin K2

Patented vitamin K2, MenaQ7® is the only clinically backed form of vitamin K2. It's an important part of bone health and more.*

Vitamin D3

Vitamin D3 is an essential vitamin with antioxidant properties that help supports immune health.*
Shop NowView Full Nutrition Label >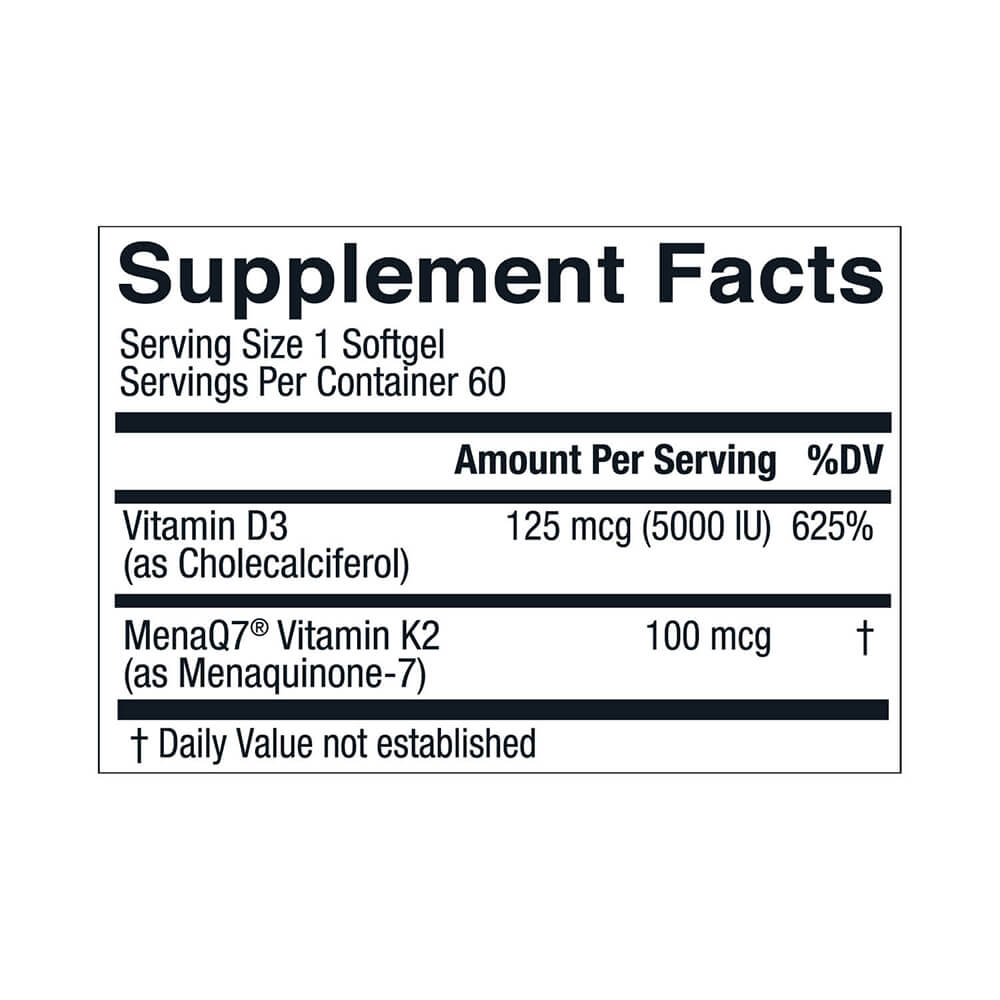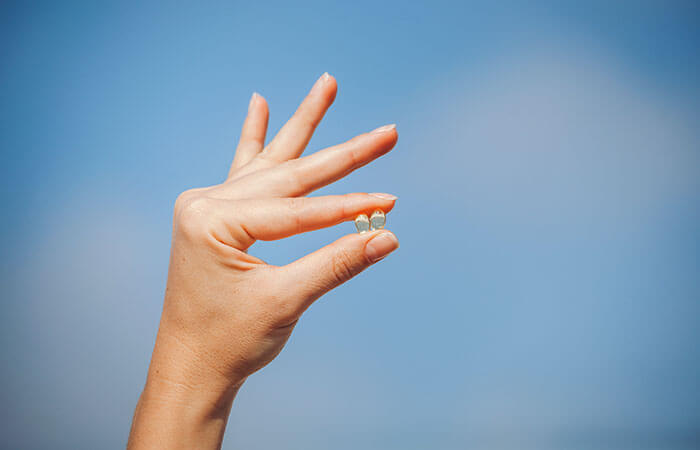 Science & Creation
Vitamin D3 works to promote absorption of calcium to maintain levels of this essential nutrient for bone health.*

MenaQ7®, a highly effective form of vitamin K2, works with vitamin D3 to ensure calcium goes where it's needed.*

Working together to get essential and highly bioavailable calcium to the bone matrix, the combination of K2+D3 provides complete bone health support.*
how to take & transcend
Take 1 softgel daily with a meal and 8 oz of water.
Manufactured in the USA

Our line of natural products, manufactured in the USA with domestic and imported ingredients, employs stringent quality control standards that exceed expectations set by cGMP (Current Good Manufacturing Practices).

3rd Party Tested

We double down on our commitment to truth in labeling, ingredient safety, and product potency with independent, 3rd party testing, giving you peace of mind that what's on the label is also what's inside the bottle.
My mind is sharp, my body healthy, my spirit at ease.
---
We promise to remain curious in creating traditionally sourced, clinically proven offerings to balance your mind, body and spirit in the modern world. Whether we're concocting a vitamin, probiotic, or protein powder, we are focused on creating natural products that have the greatest potential to revolutionize your wellbeing.
why they adore it
I'm highly recommending this product and feel confident it's doing what's it intended to do. I will be purchasing it again, and again in the future.
This is a great vit from a company I really trust- I use many of their products and I'm happy with it/ will continue to use it.
This product has helped bring my Vitamin D levels up to where the doctor wants them, and maintain them there.
Write a Review
In the interest of transparency, we never use incentives to influence these reviews.
I have used this product since March 30th and have noticed my skin stays hydrated and my mood is much better since living in MN the winter season the sun is lacking at times and this d3/k2 combo helps a lot.
I'm so pleased with this product. I used to be so tired all the time after taking this amazing product, I feel refreshed and alert. Thankyou can't live without??
Have not used the product as yet but i did my research and am confident it will help, assist me in managing my health