365 Day, Money-Back Guarantee
@Byrdie has named #LiveWellLabs Collagen Peptides "Top 13 Best Collagen Powders"
@USWeekly has named #LiveWellLabs MagWell "Top 5 Zinc Supplements That Have Amazon Reviewers Feeling Their Best"
@FabFitFun has named #LiveWellLabs Collagen Peptides "The Best Overall Collagen Peptides Supplement for Hair, Skin, & Nails."
@Observer has named #LiveWellLabs Beyond Greens "The Best Superfood Powders for Your Daily Dose of Greens"
@FabFitFun has named #LiveWellLabs Beyond Greens "The Perfect Health Supplement to Boost Your Immune System"
@Discover has named #LiveWellLabs OmegaWell "Top 10 Best Fish Oil Supplements"
@MedicalNewsToday has named #LiveWellLabs OmegaWell "The Best Omega-3 Supplement"
@GlobeNewswire has named #LiveWellLabs Collagen Peptides "One of the Best Collagen Supplements of 2021"
How it Works
FemmeWell contains a unique combination of clinically studied herbs and botanicals, fiber-digesting enzymes, and 12 billion CFUs of potent probiotics.*

This potent combo is designed to balance microscopic intestinal flora, provide powerful digestive support, and support the body's natural immune defenses.*

The addition of aloe vera to this potent formula promotes the rebuilding of a healthy intestinal lining wall and a healthy vaginal ecosystem.*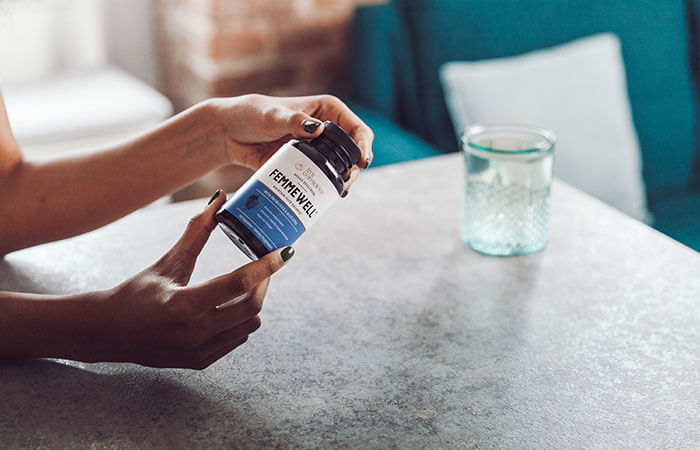 Key Ingredients
Lactobacillus acidophilus

This probiotic strain is specifically included because of its ability to support healthy gut and vaginal microbiomes.*

Aloe Vera Leaf Gel

The soothing aloe vera plant can help promote healthy gut lining.*

Oregano Leaf Extract

This natural extract can helps reduce growth of unwanted gut intruders.*
Shop NowView Full Nutrition Label >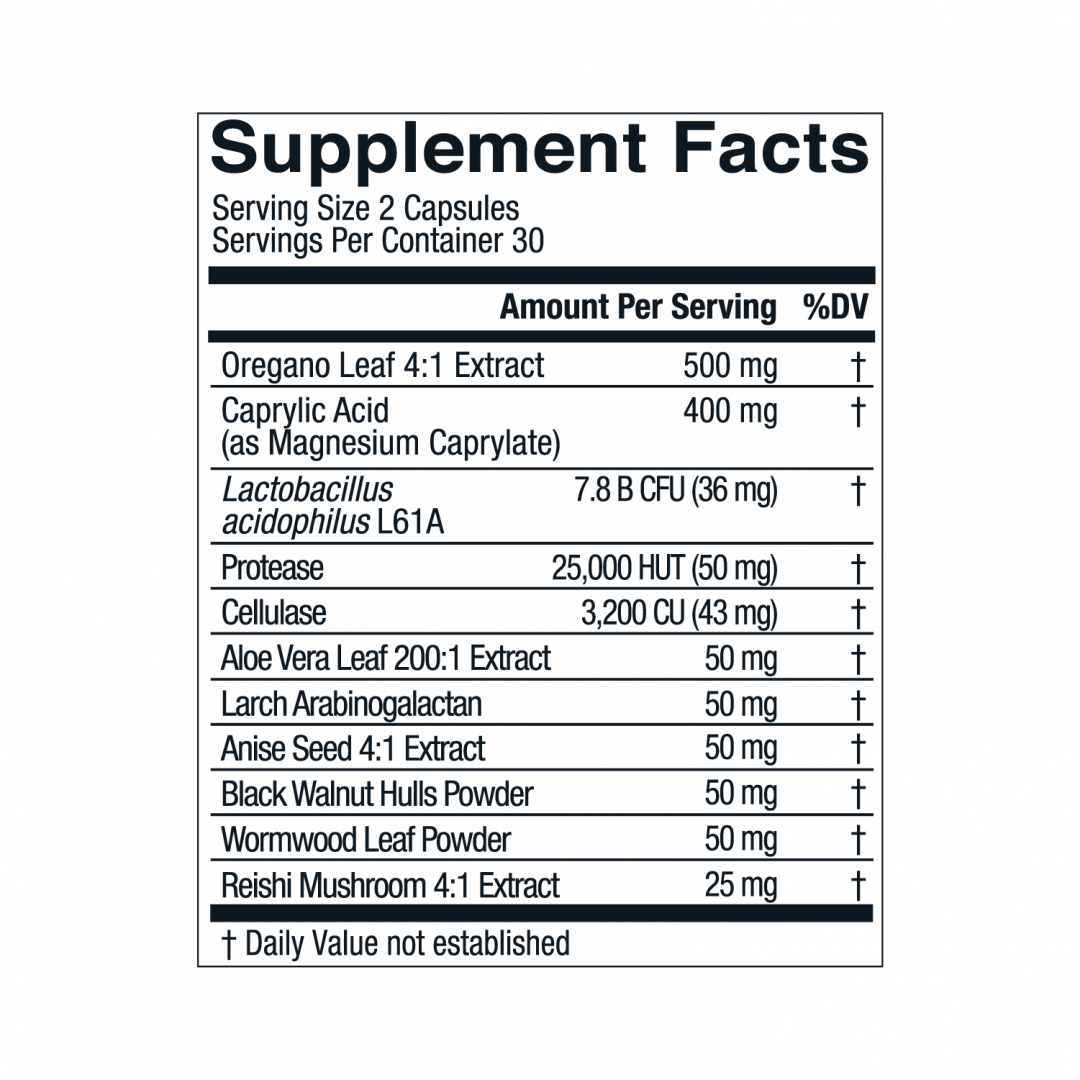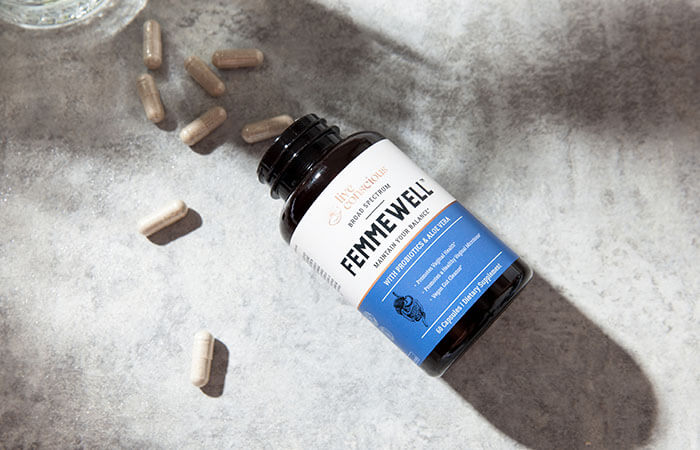 Science & Creation
Lactobacillus acidophilus is a key probiotic strain in helping maintain a healthy balance to the vaginal and digestive microbiomes.*

By helping the body's natural defenses, FemmeWell may take some of the chronic strain off the immune system while minimizing the risk of some health issues in both the digestive and vaginal microbiomes.*

FemmeWell is made with potent, wholesome ingredients, making it a very effective yet gentle formula that supports vaginal health.*
how to take & transcend
Take 1 capsule in the morning and 1 capsule in the evening with 8 oz of water.
Manufactured in the USA

Our line of natural products, manufactured in the USA with domestic and imported ingredients, employs stringent quality control standards that exceed expectations set by cGMP (Current Good Manufacturing Practices).

3rd Party Tested

We double down on our commitment to truth in labeling, ingredient safety, and product potency with independent, 3rd party testing, giving you peace of mind that what's on the label is also what's inside the bottle.
My mind is sharp, my body healthy, my spirit at ease.
---
We promise to remain curious in creating traditionally sourced, clinically proven offerings to balance your mind, body and spirit in the modern world. Whether we're concocting a vitamin, probiotic, or protein powder, we are focused on creating natural products that have the greatest potential to revolutionize your wellbeing.
why they adore it
Really helping me enhance my cleanse I've been doing with food.
Relief from symptoms within a day helped regulate my colon. Minimal die-off symptoms. More energy. Mood is better.
This product has solved my digestive problems!
Write a Review
In the interest of transparency, we never use incentives to influence these reviews.
Shipment timely and as described. No issues with product.
I also like how clean the ingredients are. Will be buying again!
This is a great, affordable option that works instead of the 10 bottles of expensive stuff from a nutritionist. Highly recommended!
Used for 2 weeks. My stomach stopped making gurgling noises, could tell a difference in oral health.
I highly recommend this cleanse.