365 Day, 100% Money-Back Guarantee
@Byrdie has named #LiveWellLabs Collagen Peptides "Top 13 Best Collagen Powders"
@USWeekly has named #LiveWellLabs MagWell "Top 5 Zinc Supplements That Have Amazon Reviewers Feeling Their Best"
@FabFitFun has named #LiveWellLabs Collagen Peptides "The Best Overall Collagen Peptides Supplement for Hair, Skin, & Nails."
@Observer has named #LiveWellLabs Beyond Greens "The Best Superfood Powders for Your Daily Dose of Greens"
@Discover has named #LiveWellLabs OmegaWell "Top 10 Best Fish Oil Supplements"

@MedicalNewsToday has named #LiveWellLabs OmegaWell "The Best Omega-3 Supplement"
@GlobeNewswire has named #LiveWellLabs Collagen Peptides "One of the Best Collagen Supplements of 2021"
How it Works
Curcuwell™ combines 95% Curcuminoid Turmeric Curcumin extract and Boswellia serrata with patented BioPerine® black pepper extract.*

This powerful, bioavailable formula works to relieve joint discomfort, promote brain & heart function, and support full-body health.*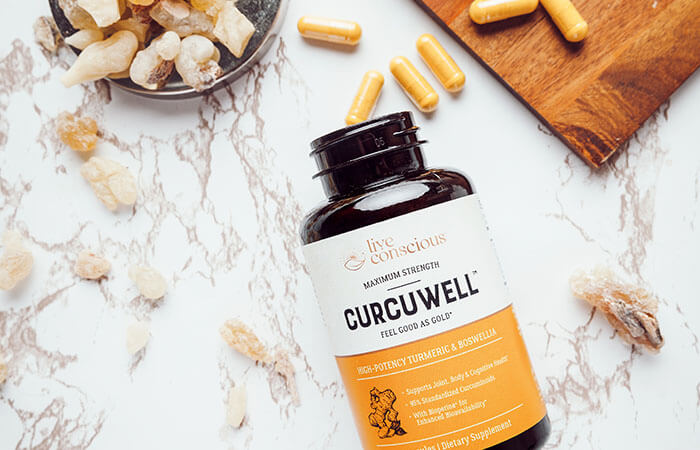 Key Ingredients
Turmeric Curcumin

The root of the turmeric plant has been used for ages for its antioxidant properties and the benefits it can have on numerous systems in the body.*

Boswellia Serrata

Boswellia serrata has antioxidant properties than can help maintain healthy joints and more.*

Bioperine®

An extract from black pepper, Bioperine® is designed to increase how efficiently the body absorbs the other ingredients, helping enhance the results.*
Shop NowView Full Nutrition Label >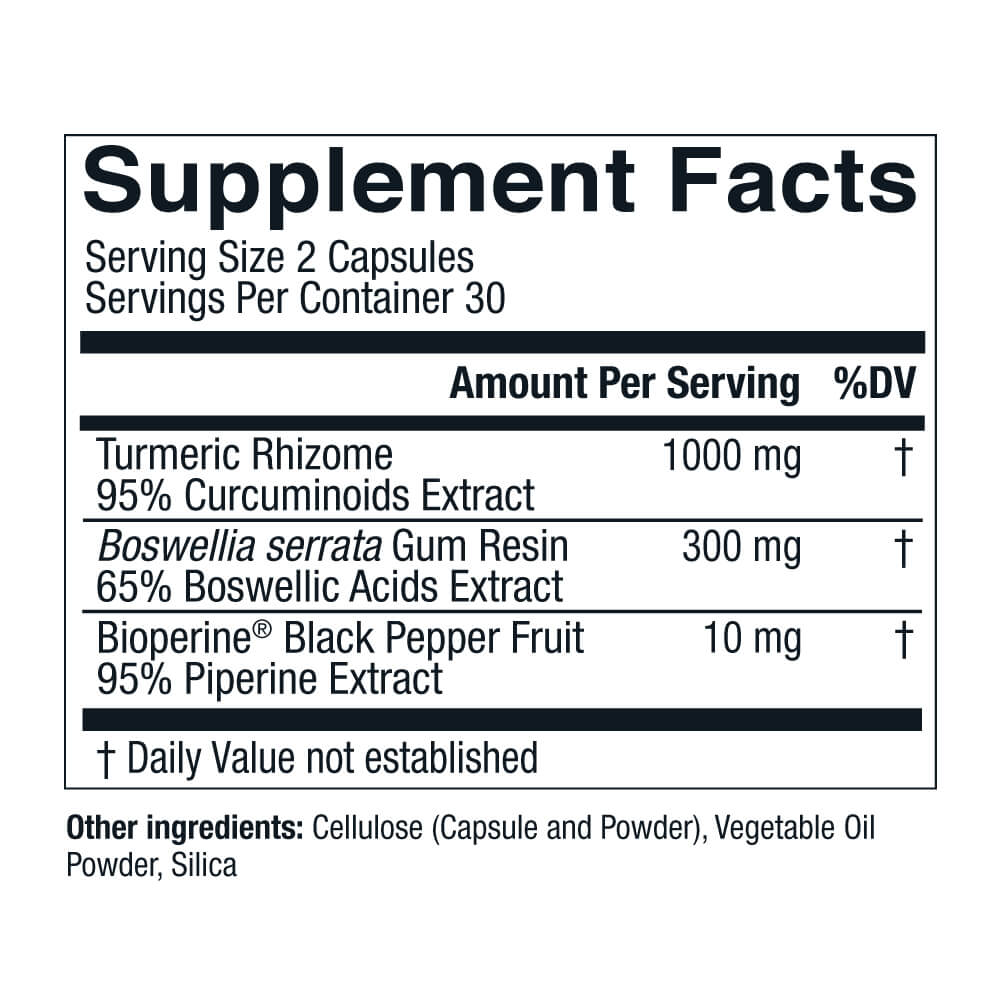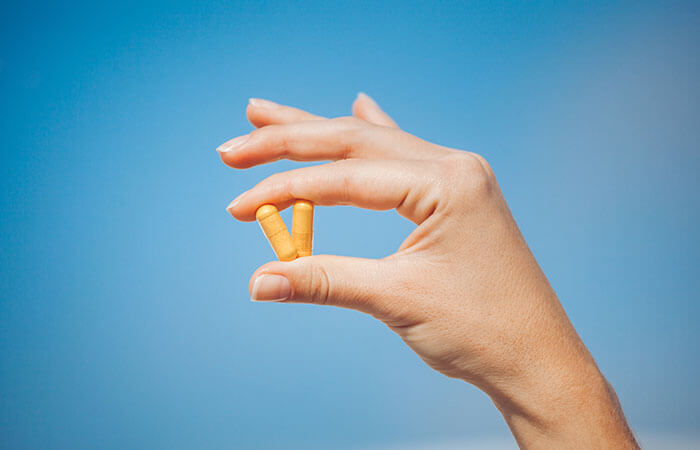 Science & Creation
Turmeric curcumin is simply bursting with antioxidant benefits.*

Turmeric curcumin with Boswellia serrata and Bioperine was designed to increase the beneficial effects of these ancient herbs to encourage improved well-being and more.*
how to take & transcend
Take 1 capsule, twice daily, with a meal.
Manufactured in the USA

Our line of consciously-crafted products, manufactured in the USA with domestic and imported ingredients, employs stringent quality control standards that meet or exceed expectations set by cGMP (Current Good Manufacturing Practices).

3rd Party Tested

We double down on our commitment to truth in labeling, ingredient safety, and product potency with independent, 3rd party testing, giving you peace of mind that what's on the label is also what's inside the bottle.
why they adore it
I have been pleased with it and have set up a subscription for regular service.
Originally purchased curcuwell for the heart health benefits but was pleased to reap the benefits of joint health as well..this is my 2nd bottle.
I take this product at night if I am particularly sore, and it does a good job of taking the edge off and helping me relax.
In the interest of transparency, we never use incentives to influence these reviews.