365 Day, 100% Money-Back Guarantee
@Byrdie has named #LiveWellLabs Collagen Peptides "Top 13 Best Collagen Powders"
@USWeekly has named #LiveWellLabs MagWell "Top 5 Zinc Supplements That Have Amazon Reviewers Feeling Their Best"
@FabFitFun has named #LiveWellLabs Collagen Peptides "The Best Overall Collagen Peptides Supplement for Hair, Skin, & Nails."
@Observer has named #LiveWellLabs Beyond Greens "The Best Superfood Powders for Your Daily Dose of Greens"
@FabFitFun has named #LiveWellLabs Beyond Greens "The Perfect Health Supplement to Boost Your Immune System"
@Discover has named #LiveWellLabs OmegaWell "Top 10 Best Fish Oil Supplements"
@MedicalNewsToday has named #LiveWellLabs OmegaWell "The Best Omega-3 Supplement"
@GlobeNewswire has named #LiveWellLabs Collagen Peptides "One of the Best Collagen Supplements of 2021"
How it Works
CoQWell® contains a patented and powerful form of coenzyme Q10, an essential antioxidant that supports heart health and immune function.*

CoQ10 can help support the health and function of energy-intensive organs like the heart, by providing the energy heart cells need.*

The highly bioavailable CoQ10 in the CoQWell® formula helps restore the body's CoQ10 levels, to ensure proper heart function is maintained.*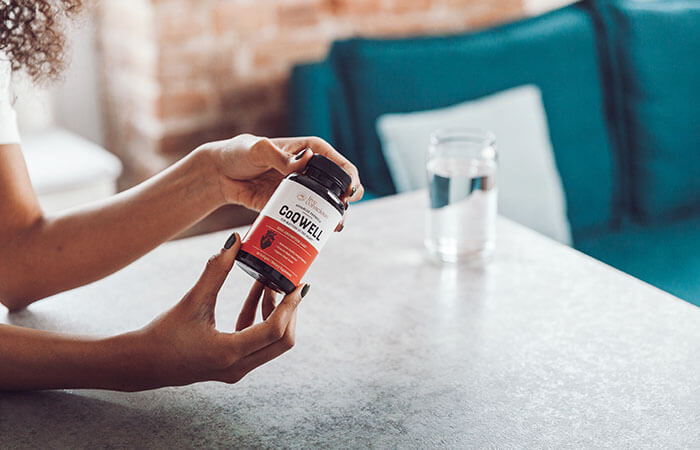 Key Ingredients
COENZYME Q10

CoQ10 has antioxidant effects that can support heart and immune function.*

PRO-VITAMIN A

A natural beta-carotene, vitamin A has numerous beneficial effects, including support for a healthy immune system.*

RICE BRAN OIL

Naturally containing vitamin E, this important vitamin helps the body maintain proper well-being.*
Shop NowView Full Nutrition Label >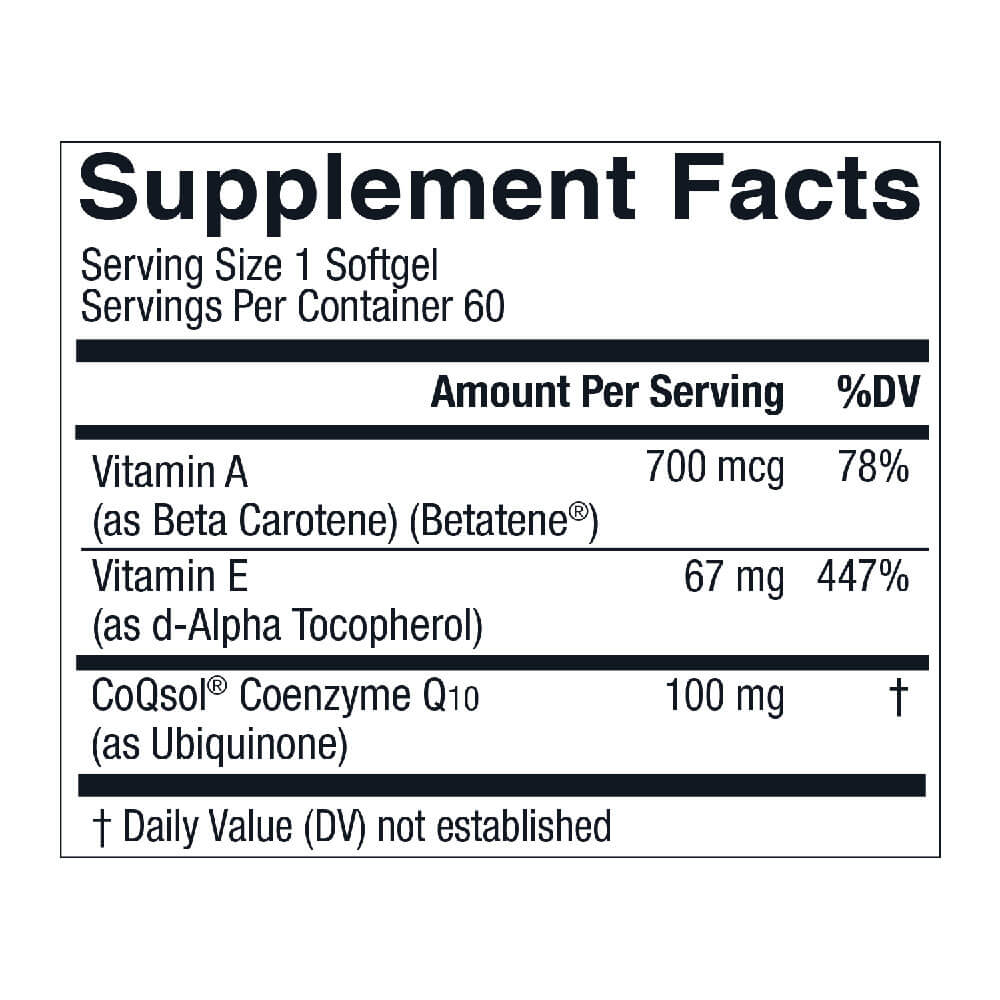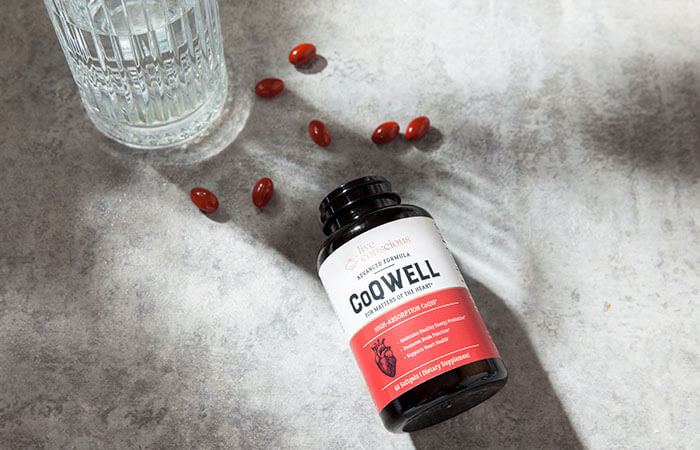 Science & Creation
Coenzyme Q10 (CoQ10) has been shown to help maintain proper energy production in the body.* As an essential antioxidant, CoQ10 also protects against oxidative stress that can occur in highly active organs like the heart.*

Providing both energy and protection, CoQ10 is an important nutrient for supporting heart health.*

CoQsol® is a patented, oil-based formulation of CoQ10 designed for greater rates of absorption than generic forms.* When combined with natural antioxidants, vitamins A and E, this unique formula helps to maintain proper heart and immune system function.*
how to take & transcend
Take 1 softgel once daily with a meal and 8 oz of water.
Manufactured in the USA

Our line of natural products, manufactured in the USA with domestic and imported ingredients, employs stringent quality control standards that exceed expectations set by cGMP (Current Good Manufacturing Practices).

3rd Party Tested

We double down on our commitment to truth in labeling, ingredient safety, and product potency with independent, 3rd party testing, giving you peace of mind that what's on the label is also what's inside the bottle.
My mind is sharp, my body healthy, my spirit at ease.
---
We promise to remain curious in creating traditionally sourced, clinically proven offerings to balance your mind, body and spirit in the modern world. Whether we're concocting a vitamin, probiotic, or protein powder, we are focused on creating natural products that have the greatest potential to revolutionize your wellbeing.
why they adore it
I have used the OmegaWell product for 6+ months and have no concerns with it.
Excellent heart, brain and vascular support.
CoQ Supplement is excellent. Outstanding product in maintaining heart health.
Write a Review
In the interest of transparency, we never use incentives to influence these reviews.
I will be back to give a update after some time has passed while I continue taking them.
Seems good. My husband is taking it too.
Easy to take and convenient.
I have been taking CoQwell for about two months, my energy levels are definitely up! this is my 3rd bottle and i'm planning to keep taking it.