365 Day, 100% Money-Back Guarantee
@Byrdie has named #LiveWellLabs Collagen Peptides "Top 13 Best Collagen Powders"
@USWeekly has named #LiveWellLabs MagWell "Top 5 Zinc Supplements That Have Amazon Reviewers Feeling Their Best"
@FabFitFun has named #LiveWellLabs Collagen Peptides "The Best Overall Collagen Peptides Supplement for Hair, Skin, & Nails."
@Observer has named #LiveWellLabs Beyond Greens "The Best Superfood Powders for Your Daily Dose of Greens"
@FabFitFun has named #LiveWellLabs Beyond Greens "The Perfect Health Supplement to Boost Your Immune System"
@Discover has named #LiveWellLabs OmegaWell "Top 10 Best Fish Oil Supplements"
@MedicalNewsToday has named #LiveWellLabs OmegaWell "The Best Omega-3 Supplement"
@GlobeNewswire has named #LiveWellLabs Collagen Peptides "One of the Best Collagen Supplements of 2021"
How it Works
Live Conscious® Beyond Collagen Capsules offer the power of 5 types of collagen in convenient, easy-to-swallow capsules, so you can enjoy benefits to the health of your hair, skin, nails, and joints on-the-go.*

With collagen types I, II, III, V, and X, plus the addition of vitamin C and biotin, Beyond Collagen Capsules are designed to promote your body's collagen levels, help you more efficiently use the collagen you have, and support the body's natural collagen production.*

Why is collagen so important? It can support healthy hair with great strength and lustre, strong nails, skin that can radiate health with reduced appearance of fine lines & wrinkles, optimized joint comfort, and even digestive & immune support.*

Beyond Collagen Capsules offer a potent mix of the right types of collagen, biotin, and vitamin C for healthy benefits throughout the body.*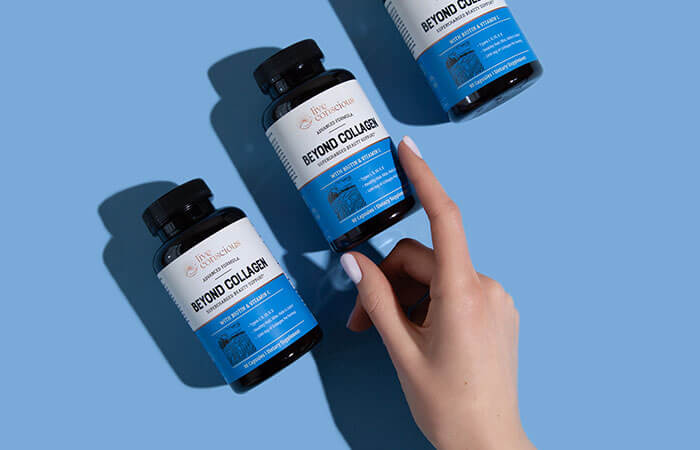 Key Ingredients
Proprietary Collagen Blend

From bovine, chicken, and eggshell sources

Biotin

A powerful B-complex vitamin for promoting strong hair*

Vitamin C (as Ascorbic Acid)

Powerful antioxidant that helps promote natural collagen production*
Shop NowView Full Nutrition Label >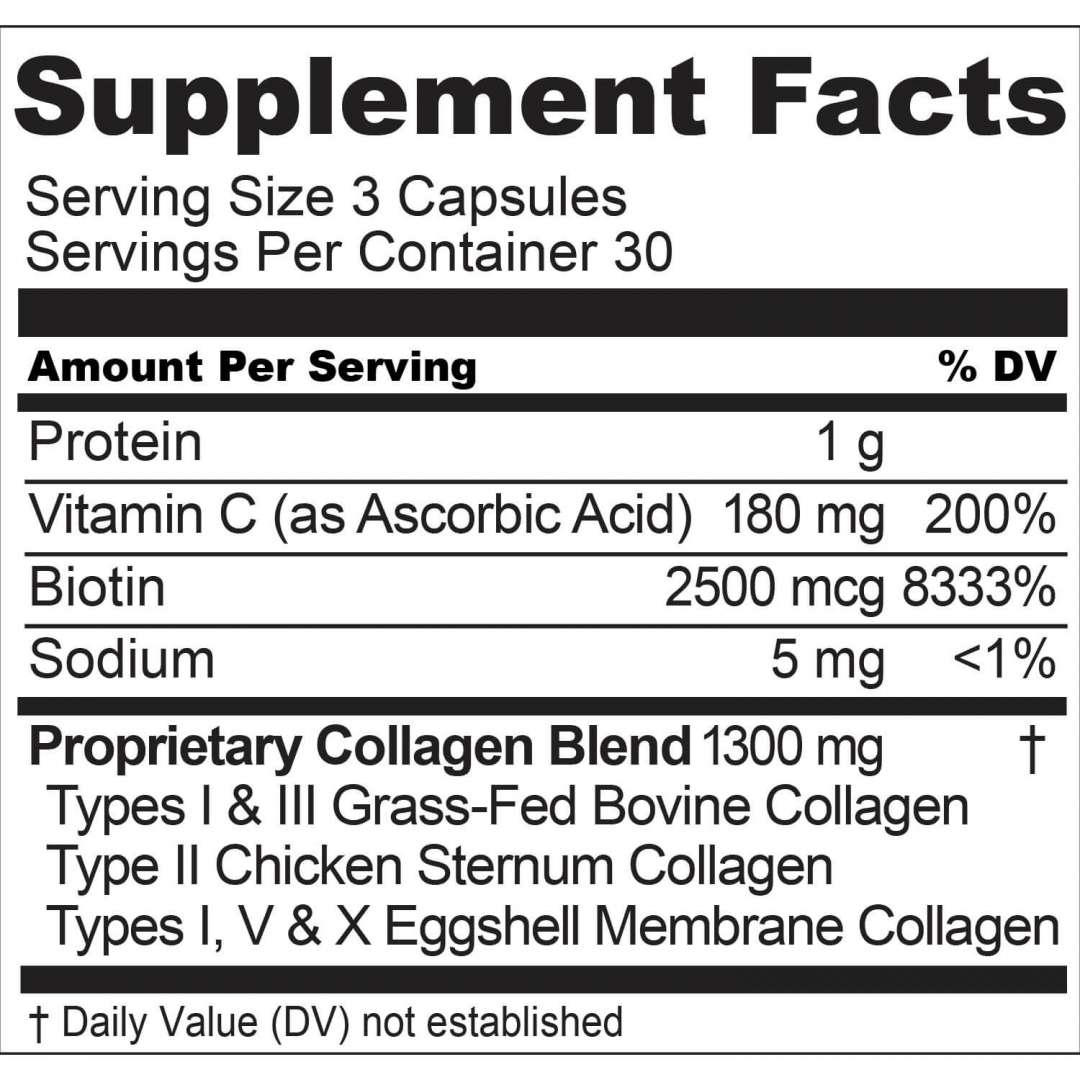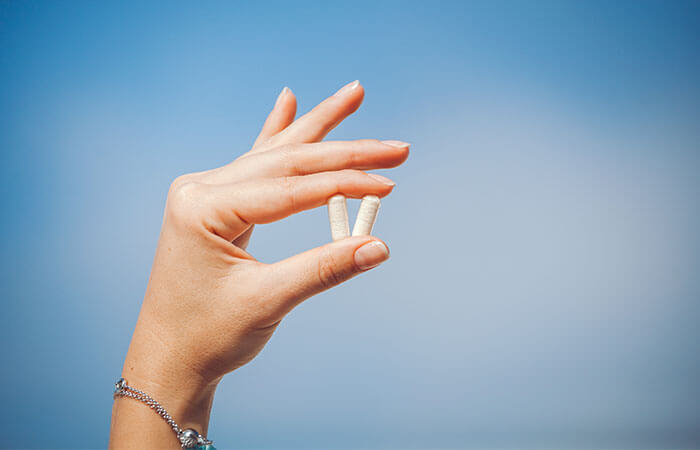 Science & Creation
As an essential building block of cells, tissues, and organs, ensuring you have enough collagen in your diet can lead to an array of health benefits.* Unfortunately, we lose collagen naturally as we age, so ensuring you have enough only grows more important over time.*

For the highest-quality collagen in each different collagen type, we use only Grade A bovine and avian sources certified 100% non-GMO.* Free of unnecessary fillers and additives, our collagen capsules are a potent way to help you age gracefully, promote flexibility, and support your health.*
how to take & transcend
Take three (3) capsules daily.
Manufactured in the USA

Our line of natural products, manufactured in the USA with domestic and imported ingredients, employs stringent quality control standards that exceed expectations set by cGMP (Current Good Manufacturing Practices).

3rd Party Tested

We double down on our commitment to truth in labeling, ingredient safety, and product potency with independent, 3rd party testing, giving you peace of mind that what's on the label is also what's inside the bottle.
My mind is sharp, my body healthy, my spirit at ease.
---
We promise to remain curious in creating traditionally sourced, clinically proven offerings to balance your mind, body and spirit in the modern world. Whether we're concocting a vitamin, probiotic, or protein powder, we are focused on creating natural products that have the greatest potential to revolutionize your wellbeing.
why they adore it
I bought this for the skin benefits but have, a week in, been shocked by the improvement in my digestion!! Worth every penny just for that!
This is a great source of collagen. It doesn't have any flavor, is easy to swallow and doesn't irritate my stomach. This is a great brand, I'm thrilled that it comes in a capsule. Thank you!
Love keeping these in my purse to take if I don't have time for a hot drink to stir my powdered collagen in like at home. Great on the go!
Write a Review
In the interest of transparency, we never use incentives to influence these reviews.
Best option for collagen supplements
This is the best collagen supplement I have used. My hair dresser even noticed a difference!
It REALLY works! You have to give it a month at least,but it makes my face smooth,glowing and lines /pores reduced,not to mention my nails are strong with nice White tips. Thank you!
All of these in combination are very good for skin, joints, hair and have other health benefits.