An interview with the luminary behind the up-and-coming brand that helps you live a more conscious lifestyle and inspires you to elevate your own health so that you can have a greater impact in our world.
Al is our Creative Brand Manager, visionary, brand builder, and leader at Live Conscious®. With 10+ years of experience concepting and executing in the advertising space, her forward-thinking approach and on-the-pulse know-how have catapulted multiple brands through new waves of evolution.
She is a self-proclaimed "wellness geek" and an innovator by trade and lifestyle. As an international yoga and meditation instructor, she has traveled the world teaching in locations including Australia, Bali, and throughout the U.S. She holds 500-RYT and National Academy of Sports Medicine CPT certifications and has attended a multitude of workshops in spiritual psychology, functional fitness, and pilates modalities throughout the years.
Al has run multiple businesses, company departments, and brands and plans to create more magic and move more individuals through the foreseeable future. When not on a mission, Al can be found adventuring in the mountains, rock climbing, hiking, or frequenting the National Parks on a regular basis. Check out her day-to-day adventures at @alexgoldman on Instagram.
What do you love most about being the Creative Brand Manager for this exciting and innovative brand?
I started with Live Conscious® about 3 ½ years ago when we were formerly known as LiveWell. It's been an amazing opportunity to watch the brand grow from an Amazon-marketed and driven brand to the powerhouse it is today. Not only do we have this huge e-commerce presence, but we are also expanding into retail and internationally. The brand itself is framed by many of my core values and beliefs, and I feel humbled and fortunate to be able to create inspiring campaigns and products designed to elevate people's consciousness and remind them to take a moment to put themselves front and center.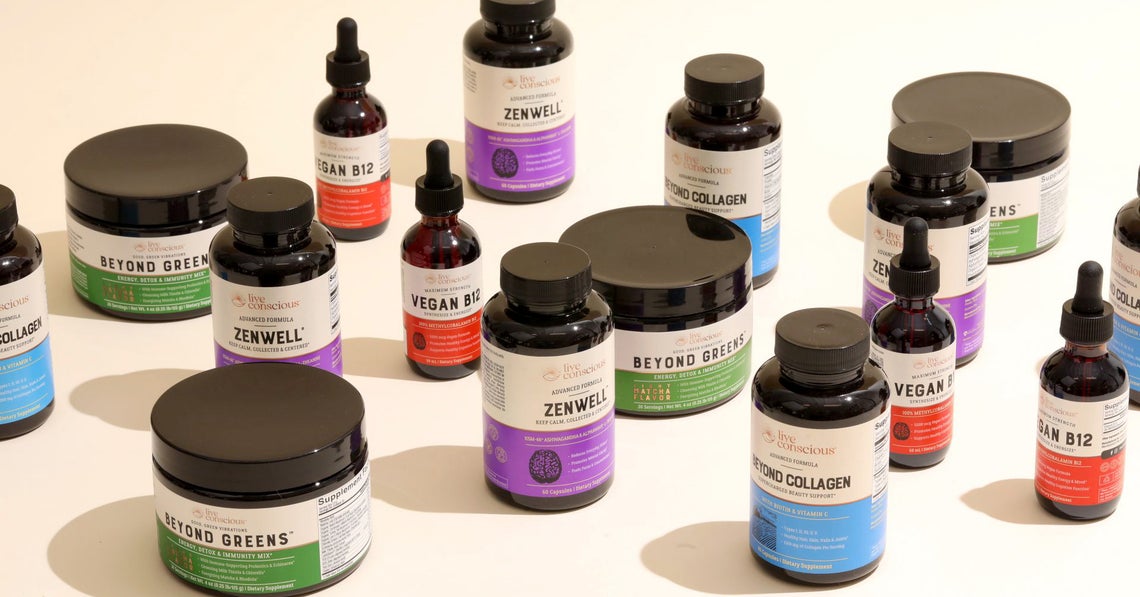 How has your experience in the wellness industry changed your perspective on inner and outer health?
Everything starts from the inside, and that goes for physical wellness as well as mental health. I am a certified yoga, pilates, and fitness instructor and have always been passionate about wellness. My background in these health-oriented spaces and being the creative brand manager for a wellness brand have allowed me the opportunity to meet people where they're at in their journey and stages of life and provide opportunities for growth and care. I've learned that health is not one size fits all, and everyone has different needs when it comes to their well-being.
Live Conscious® combines traditions and ideas rooted in ancient wisdom with scientific innovation. How do these aspects fit together to create synergistic formulas that are the foundation of the Live Conscious® product line and a conscious lifestyle?
We look to ancient wisdom and Ayurvedic tradition to understand what has always moved these communities throughout their courses of life and kept them feeling happy, safe, healthy, and connected. We couple that with a Western approach of doubling down and ensuring that many of the ingredients we choose to use are clinically supported, third-party verified, and studied. To us, it makes the perfect blend of yin and yang for a tried and true formula full of wisdom that is also backed up by science and facts.
As Live Conscious® grows as a business, what sustainability efforts are you hoping to put into place, and what are the challenges that may stand in the way of these efforts?
We've got a lot on the radar in terms of sustainability for Live Conscious®. We're looking at new forms of packaging, including refillable options. We are also looking at minimizing our shipping footprint, and we are currently planting a tree for every order placed through weliveconscious.com. We've also moved a lot of our tub products into bags, and that was an 86% reduction in plastic use. At one point, we had our bottles in boxes, and we also eliminated those boxes to minimize some of our impact.
Looking forward, we will continue to bring effective, natural, consciously-sourced products to the world, strengthening our community bonds, and striving to live consciously, every day.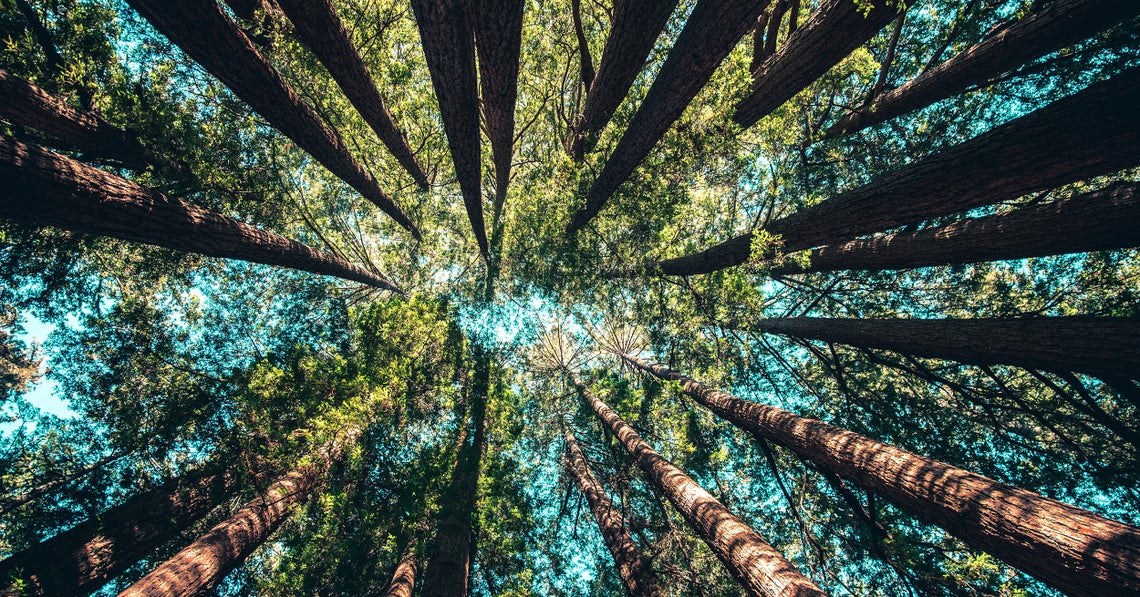 How do you keep the magic alive in your daily routines and rituals? What practices have made the biggest impact on your mind, body, and spirit?
Gratitude. I know a lot of people talk about gratitude, but it's one of those things that can create major subconscious shifts in the day-to-day. Not only do I write out what I am grateful for every day, but I also say them intermittently throughout the day. A lot of times when I wake up, and I'm just getting out of bed, I like to say, "thank you, bed," "thank you, feet," and even though it's something that sounds pretty goofy, honestly, I do it all the time. I do it in the car, "thank you, car, thank you!" and I just kind of laugh to myself. I think that keeps the magic alive, which in my head is just that kind of grounding element that impacts me on every single level. Coming from a place of giving, serving and gratitude are certainly a very fulfilling places to exist from.
Do you practice meditation and/or yoga, and how does this help to keep you grounded with such a demanding schedule?
Yes absolutely. As I mentioned, I am a 500-hour registered yoga instructor. Albeit not teaching currently, I do practice, and that practice looks different all the time. I think most people expect
and envision that I have some kind of physical, daily asana practice, which is physical poses and postures, but the reality is that it comes and goes. I'm very intuitive and like to listen to my body and to what it wants and needs. For the past many months, my yoga practice has looked solely like meditation and pranayama, which is breathwork. It's in constant evolution, and that's kind of what yoga is, this forever journey that you can adapt to your needs at the time. We're humans, not robots!
What other healthy habits do you rely on to promote physical, mental, and spiritual health?
Honestly, my biggest thing is taking little walks throughout the day. I have a walking desk, and I stay moving throughout the day, but there is nothing like going outside and getting sunlight and some vitamin D. I always make sure I get outside at some point, even if it's just on my lunch break for 15 minutes or so to soak up the sun. It's so critical to regulating your circadian rhythm and making sure you are able to fall asleep well at night.
Nothing feels better to me than getting some sunshine, and what is even better is if you can take your shoes off and ground yourself a little bit. Those are my big bigs. Something else I incorporate here and there and always recommend is a simple five-minute meditation or even just focusing on my breath for five minutes.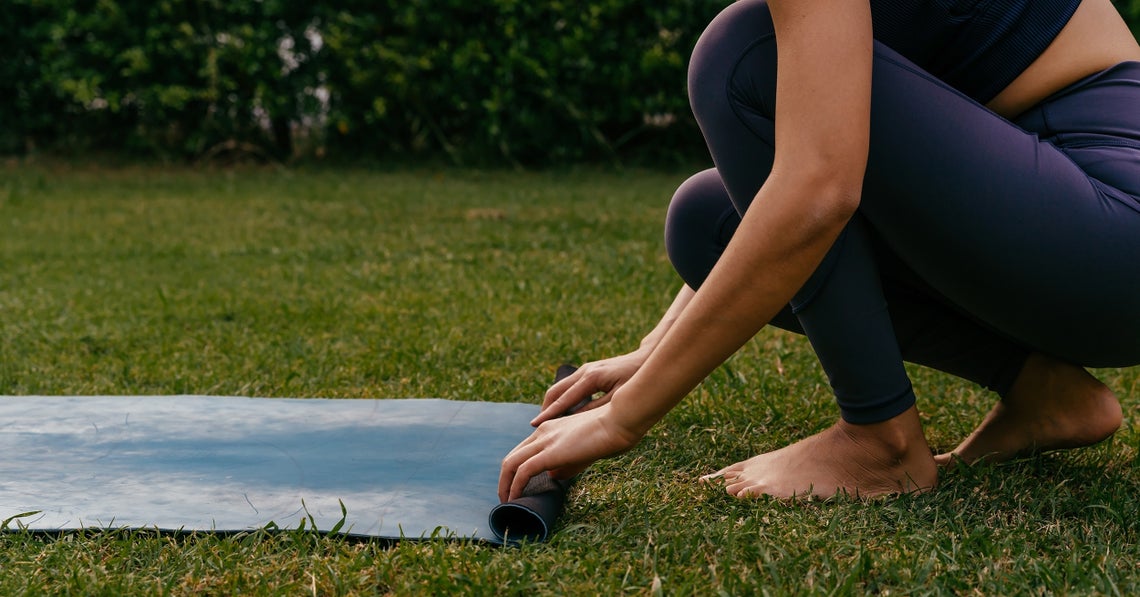 How do you squeeze in time to nourish yourself with such a busy schedule and find ways to make sure you are getting what your body needs to feel good?
I don't squeeze in time; I totally prioritize it. What I put in my body is super important to me. Not in a neurotic way because I had lived there in that space before, where everything had to be grass-fed, gluten-free, organic, non-GMO, and everything like that. Now I take the approach that I am just doing the best I can, and who doesn't want to have chocolate cake sometimes? Life is for living, right?
There are a lot of opinions on what is healthy, and it can be easy to get carried away with trying to do it all or letting it take over your life. How do you stay balanced and tuned in to what your body needs without going overboard?
It really comes down to self-love. People start on the road to health, and a lot of times, the ship starts to get steered in an extreme direction. It can become more of an obsession and a never-ending to-do list that comes from a place of perfectionism rather than true health. Because the reality is that true health does consist of a balance of social situations and self-first practices, and that's what true self-love looks like — a non-judgemental approach towards self.
Some people get really focused on the negative and try to avoid "eating badly." It's just very shame-y. It's a shame-y way to communicate with yourself. It's something that definitely impacts a lot of people who are trying to find the path to wellness. I think a big piece of it starts with the self. If you really care about yourself, you are going to want to make good choices in terms of health and whatever your specific diet looks like. Whether it's more fruit or vegetables, grass-fed sources of protein, or whatever that looks like for you. That is a way of caring for yourself, but if it's going to the extreme, it can start to alter your perspective. If you're not eating pizza with your family or you're not going to the family barbeque and things like that, then you are starting to pull away from your health. So it's having that awareness to check in with yourself and recognize when those things are starting to happen, and you start to have an inverse relationship to health and food.
Of course, this is not about people who have true intolerances and need to avoid gluten or other foods, but sometimes it is easy to get carried away with health fads or what some health "experts" or influencers are promoting. Learning to listen to your body and what it needs is a lifelong journey, and that's the key to finding true health and balance.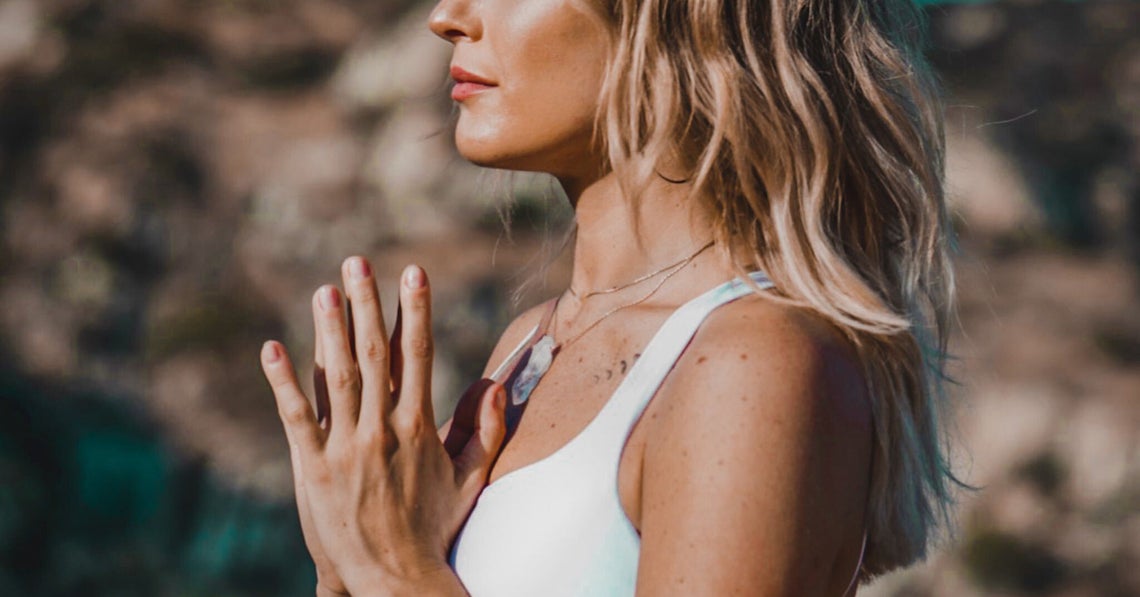 What does your morning routine look like, and how does it set the tone for your day?
So I have a heck of a morning routine, which is super sacred to me. The only way I am able to show up and perform this job managing a brand like Live Conscious® is by taking care of myself first and foremost. I have learned that I can't give to everybody else unless I take care of myself first.
After I wake up, one of the first things I do is get into my sauna. While in there, I do this thing called habit stacking. I meditate, I read whatever book I am reading at the time, and I also journal while I am in there, so I get a bunch of things done all at once, which is very helpful for someone like me who has such a busy day-to-day routine.
Right after the sauna, I hop into a cold shower (because I am a glutton for punishment!). Hot and cold contrast is just amazing for stress reduction and even your capacity to handle stress throughout the day.
Soon after, I make the world's biggest breakfast. I am not a girl who skips breakfast by any means. I have 3 or 4 eggs, another protein (sausage, smoked salmon), and a whole avocado. I really go in on breakfast, and then I take all of my supplements — the current stack includes ZenWell®, Magwell®, and Beyond Collagen Capsules.
Then, I do a little skincare routine and get right into the day. My day is very packed, with back-to-back meetings, managing multiple teams, and the brand as a whole. So this is what works for me. Some people look at my kind of morning and think it's best to try to mimic it all, but the truth is if it becomes stressful to implement all these tactics, it doesn't work anymore.
If you feel you need to check off a million things before starting your day, then it's not for you. It's more about incorporating something that makes you feel good, even if it's just one thing. It could be anything, even just opening the door as soon as you wake up and getting some sunshine for a few minutes.
What are your favorite Live Conscious® products, and what makes them essential in your life?
Beyond Greens™! It's just like a warm cup of whole-body health goodness, and I love it. I love that it has prebiotics and probiotics; so good for the gut. It just feels like such a good way to start the day. I'm not a coffee drinker, so just the slight little matcha kick is perfect for me. It also feels like a little self-love, nourishment moment, just because it's a little fancy and a little ritualistic in that sense. I love Beyond Collagen Capsules just because I'm a capsule girl. It makes taking collagen super easy, and I'm super passionate about skin, hair, and nail health, as well as my joints, honestly, from being so active. I'm still young but knowing the benefits makes me feel really good from a proactive, preventative place.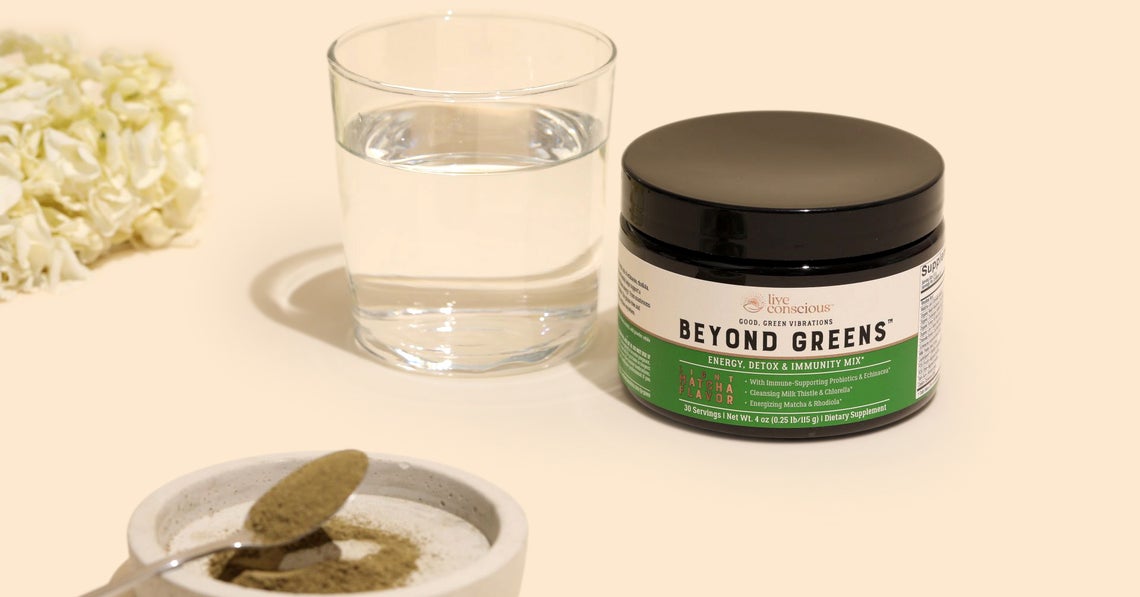 Also, ZenWell®, in my mind, is the most incredible Live Conscious® product. It has ashwagandha and L-theanine, which help mitigate daily stress, keep focus throughout a big workday, and things like that. Whenever I'm taking it, I completely notice a difference, and I just love the fact that it's a naturally-sourced way to kind of take the edge off. It's a product I would recommend to quite literally everyone in today's busy society.
How do you feel about biohacking? Are there any biohacks that have made a difference in your life?
Like I've said before, I'm a total self-proclaimed wellness geek. The reality is, and I tell this to everybody, wellness is all about healthy food, movement, sunshine, and good sleep. Those are the 4 pillars of health and success. If you are doing those things, then you are 90 percent there. You are good.
Since I am so passionate about this stuff and do it for a living, I have many of those aspects dialed in. So I have the opportunity to kind of tinker with everything else. I super nerd out. As I said before, I sauna and cold plunge. I have a standing and a walking desk, I've got a grounding mat that I keep my computer on top of, I have an RO water system (reverse osmosis), and I add some salt back in there to remineralize it. I tinker with supplementation, obviously. So yes, I like to play with that stuff, but again you're not noticing the difference until you've gone so far and above the everyday habits needed for ongoing wellness.
Live Conscious® has partnered with Eden Reforestation Projects to help give back to the earth by planting a tree for every purchase made on the website. How does this reflect the values of the brand and influence the direction of the future of Live Conscious®?
It's a direct reflection of how we put our mantra where our mouth is. We not only care about individuals, but we also care about making an impact on the planet as well. This is our one true home — well, it's funny, right — our bodies are our one true home, but this planet, collectively, is our one true home. Anything we can do to take care of both inner and outer nature is of huge priority, importance, and value to Live Conscious®.
Do you have a personal mantra or affirmation that keeps you centered and/or focused on life goals, spiritual aspirations, or affects you in other ways?
I have many mantras, and I have had many affirmations over the years; right now, the one that I am most focused on is — "I am worthy." I've had many over time, and for the stage I'm at in life right now that's the one that is serving me the most. I think that mantras are beautiful. They are a really nice way to get grounded and come back to yourself.
What do you hope to bring to the Live Conscious® community, and how do you think we can influence each other to prioritize our own self-care?
We want to be the reminder to just take a moment for yourself. The act of taking your supplements is the physical version of doing that. There is more that we want to create around that experience for our customers. We are working on that right now, but it's that reminder to take a moment just for you. Particularly in the morning, so you can just kind of check-in. I feel like the root of consciousness is taking that moment to check in with yourself and bringing awareness to what is happening with you and your body in that moment.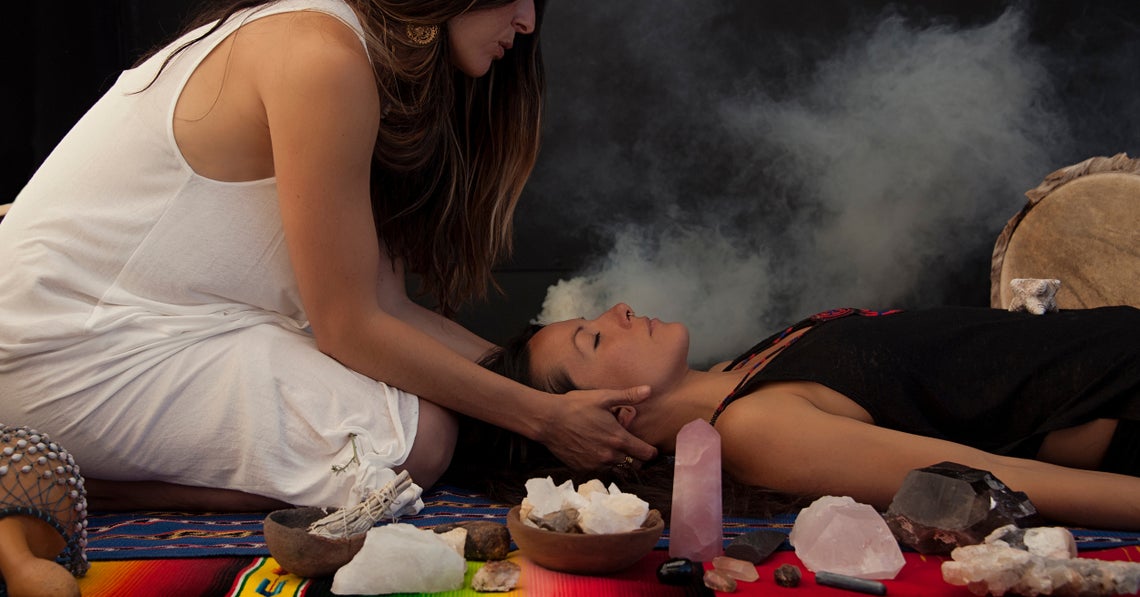 What hurdles have you had to overcome to adjust your mindset to one of self-acceptance and self-love?
Wow. It's a loaded question, huh! I'm just going to be really honest. A lot of past trauma work. It's been really important as I came into adulthood to process those experiences with the help of qualified practitioners. So that looks like therapy, EMDR, somatic healing, or energy healing. Once I processed those feelings, it was then about taking responsibility for how I show up in the world as me and taking ownership over who I am.
I think the journey to self-acceptance and self-love is just that; it's a journey. A lot of people are on it and are working towards it. I would say — never ever give up on that journey. The most important relationship you can ever have is the relationship you have with yourself. It's really important to look into what in yoga we call samskaras, or past wounds and things that have affected you throughout your lifetime so that you can address those things and heal. Healing is a function of taking care of yourself and continuing to do so.
What about our world do you wish you could change for the better? How does Live Conscious® fit into this vision?
If I could wave a magic wand, it would be to invite everybody on a journey to self-acceptance. Although self-love is also important, I think self-acceptance is what I'm really thinking about because change starts with seeing yourself clearly. We can't look at people and think, "oh, they need to change, and they need to do this better," if we are not turning inward and kind of putting that flashlight on ourselves first.
The reality is that once you've raised your vibration and you get to a place where you do love yourself, and you're coming from a place of love and acceptance, that'll just pour right out of you — out of you and into the people around you, raising the vibration around everybody else. So really, if you want to change the world, I know it's corn, but they say you have to change yourself first. I totally subscribe to that belief. It's completely true, and I think Live Conscious® plays into that vision by providing these formulas that are so consciously created and thoughtful and offered for each individual as well as on a collective level. It's that reminder to take what you need each day to feel your best so you can show up in the world as the best version of yourself.
Waking up to Wellness
Now that you have gotten a peek behind the scenes with visionary Al Goldman (@alexgoldman), it's clear that she is the heart and soul of the Live Conscious® brand and embodies the conscious lifestyle we seek. Our team at Live Conscious® is dedicated to helping you find your own path to true and lasting wellness. We can all contribute to making the world a better place, and it starts with recognizing the essence of who we are and finding ways to love and accept ourselves just the way we are. Turning inward and tuning into your needs is the first step on this lifelong journey that will take you beyond the boundaries of limiting beliefs that no longer serve you. Al is here to remind you that you are perfect just the way you are. Live Conscious® is at your side to help you find your own way of showing up in the world by rediscovering your inner power and expressing your deepest inspirations.